Chris & his Neptune home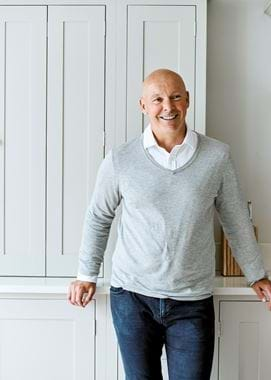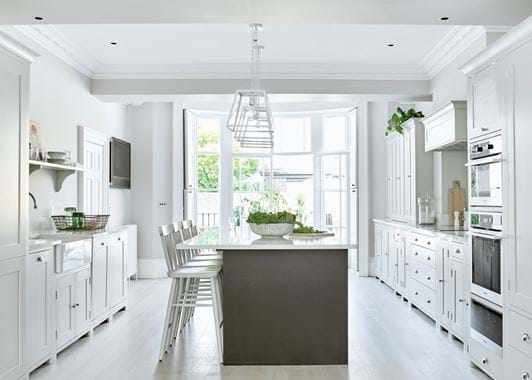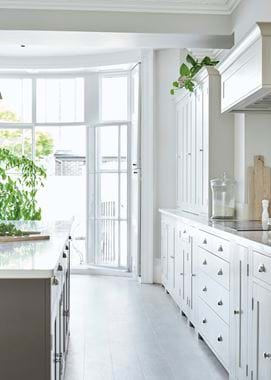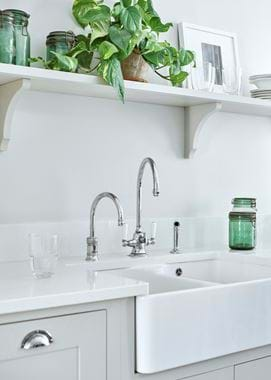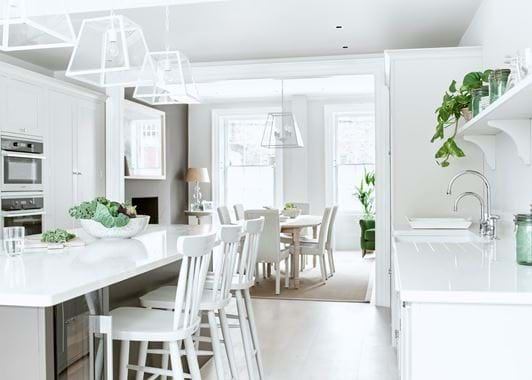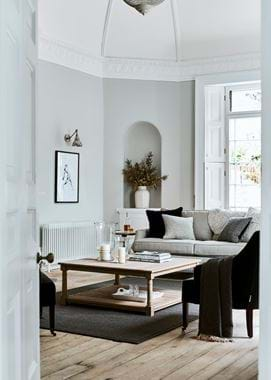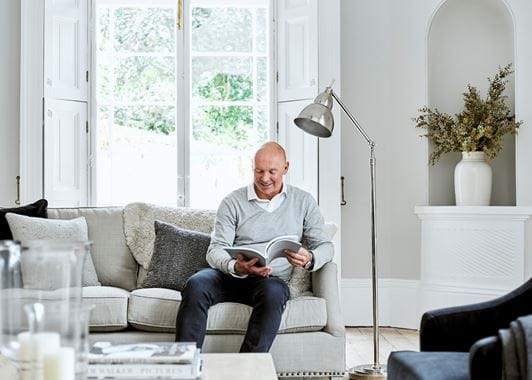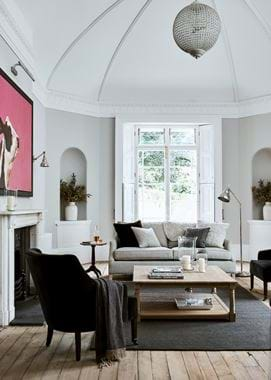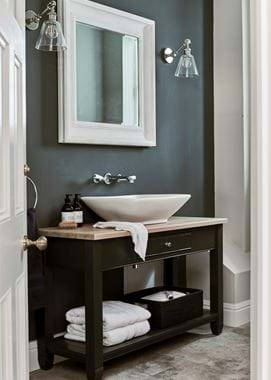 Chris & his Neptune home
The 'your stories' section of our journal sees us going behind the scenes to hear all about how our designs are settling into their new homes. Our latest instalment takes us to the centre of Chichester where Chris and his family have renovated the building that, once upon a time, was the city's public library. Together, they've restored its Georgian beauty and found their forever home along the way.
Home profile
Five storeys high, cathedral-facing, sash window-fronted, and with more than 5,000 square feet to fill inside, this home renovation was hardly one for the faint-hearted. Being a building of note in Chichester's past and present, there was much community interest in the project with anticipation all round of it being returned to its glory. Once complete – under Chris' watchful eye – it would be home to his wife Helen, twin daughters Emma and Alice, son George (in university holidays at least) and their elderly Labrador.
The project
It was back in 2007 when the Hayes family decided to embark on the complete and utter transformation of their home to be. Chris and Helen run a solicitor's firm and had acquired the Chichester property ten years prior, using it as a satellite office, until they had the idea of converting it from a commercial space to a residential one. 'We knew we'd soon be ready for a change of scene [the family had been living in Goodwood for the past 17 years], and our son George would be going off to university, closely followed by our twin daughters Alice and Emma. They'd appreciate being in a city centre rather than out in the sticks, so we pursued planning permission, which took a staggering seven years to grant. In 2017, the renovation works properly got underway,' Chris explained, setting the scene.
Early on in the project, Helen, Alice and Emma went along to nearby Neptune Chichester to begin sourcing ideas, initially just for their kitchen. 'I remember the day that the girls got back. They were gushing and gasping about how I had to come and see it. They'd clearly all fallen in love; your stores are very special places as I was about to find out for myself,' Chris continued. 'I went along to the complimentary design appointment which was where we met Suzie [their Neptune kitchen designer]. I have to say I was blown away. Straight away, I could see how it would suit our house and elevate it to the level we were hoping to reach. We were conscious that we wanted a very high spec finish and for the quality to be immediately evident, and that's what made us choose Neptune. The finish and the standard are excellent and very hard to come by.'
Together, Suzie, Helen and Chris decided that the Suffolk collection would suit the building the most – not Chichester, ironically. So much so that they decided to have not one, but two Neptune kitchens designed in the Suffolk style. 'We did a basement excavation so that we could use every inch of the property's potential. At first, we hadn't intended on having Neptune down there too. But having experienced the quality of the main kitchen, we didn't want to compromise the high standard and therefore ended up having our second Suffolk. Once you've had Neptune, it's very hard to walk away because you know you'll be compromising on something.'
On the family's wishlist for their principal kitchen was Suffolk's signature double door larder and plenty of storage. They wanted the space to feel as open as possible, so Suzie chose just shelving and countertop cabinets rather than wall cabinetry to create a smooth flow between all of the elements. 'There are features of our kitchen that we didn't even know we needed but that we now love. For example, the deep warming drawer and our Miele induction hob which is just so efficient. But it's the island that's everybody's favourite feature. It's where everything happens – cooking, chatting, eating, drinking. It's incredible how such a huge space has been made so functional and liveable. You just want to be here,' Chris told us.
Downstairs, Suzie worked to more of a budget and had the challenge of designing in a space that was a galley with low ceilings, beams and uneven walls. 'I remember my first visit to Chris and Helen's. The basement was just a muddy void. We were having to use torch light on our phones and walk across tightrope-like planks. The low ceiling ruled out having anything full-height in the second kitchen. And the room kept evolving as the rest of the project changed shape, so we had to keep tweaking the design. Their only must-have down here was a large wine cooler for parties and film nights!' Suzie remembers.
But it wasn't purely kitchen design that Suzie was involved in. Being part of the renovation from the word go and establishing a close relationship with the family meant they tasked Suzie with defining the colour palette for all 24 rooms in the property. 'Suzie helped us enormously. She was here all the time and went to the ends of the earth to help,' Chris added. 'She collaborated with all of the other contractors and we trusted her judgement on everything. We loved Neptune's paint colours and had been told about their quality so asked if she would define a comprehensive colour scheme for the property.' The family wanted there to be a high degree of uniformity in their palette but to still see different pigments being used from room to room. Suzie's paint plan included Shell walls in the kitchen, Driftwood cabinetry and the island in Walnut. Other rooms see colours such as Shingle, Old Rose, Smoke, Alpine, Aqua Blue, Salt, Lily and Snow. 'The colour change is actually quite colossal when you really concentrate and look at the list of tones we have, but it all feels very subtle and natural,' said Chris.
Suzie added: 'I just loved how I would constantly hear "Suze, what do you think?" We worked on flooring decisions together (there are our Marton floorboards in the kitchens and dining room and Kennet marble tiles in the bathrooms and fireplaces), room layouts, furniture choices, fabrics and pretty much every detail you can think of. It didn't matter if it wasn't a Neptune design. I was here to listen and to offer any advice in any way I could. It was really special being immersed from the word go. It's been the most extraordinary project that just kept giving and giving.' 
With a fresh cup of tea and cookie in hand, Chris concluded: 'It's been a lifelong ambition of ours to restore the building to its original grandeur, and we've had such a warm response from the community. Our Neptune kitchens are a huge part of that restoration work, especially our main one on the ground floor. The detailed, impeccable design is what informed our decisions for rest of the house. It showed us how and why to raise the bar and just how good life can feel when you do.'
Life in their new kitchen
What's your favourite thing to do in your new kitchen?
'To just spend time there. Our kitchen is a focal point for the family but also for guests. It feels like a hub in the heart of our beautiful cathedral city home.'
What's your favourite part of the new kitchen and why?
'The Quooker hot water tap – it's just so useful!'
What could you now not live without?
'The Miele appliances Neptune recommended to us are far better than our old range. But really the family and the people we bring into our new kitchen are what I wouldn't be without.'
What's next?
'Hopefully another project on the coast somewhere. We did really love your Limehouse kitchen but it wasn't the right fit for here. I'd earmarked it in my head for a future renovation, so maybe that will be Limehouse's moment!'