A tale of three bookcases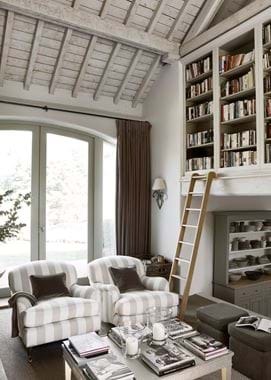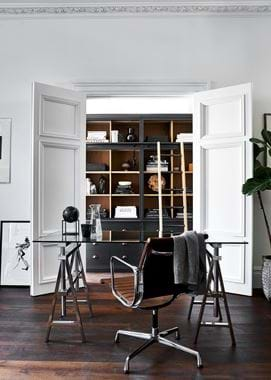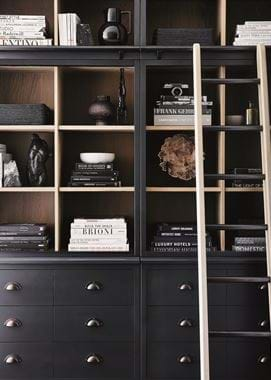 A tale of three bookcases
Every year without fail, interiors writers the country over write stories of ringing the changes through your home's decor. Seasonal updates, spring cleans and clear-outs, letting the outdoors in, and how to hunker down through clever colour and artfully-applied textures are all topics to be tried and tested in our homes. Amongst the suggestions lies the domain of the bookcase and how it can be recalibrated to feel all the more seasonal. Here, we look at three poles-apart looks with books, books and no books for your autumnal interior.
The treasure trove bookcase
Needless to say, most bookcases will hold more than a book or two, but the ways of displaying them are plentiful. There's the colour-coded look, there's the painted-spine idea that gives all of your tomes all the same tone, and there's the ordered-by-genre and ordered-by-size approach. But now, whichever home-grown Dewey Decimal system you call your own can be set aside to try a look that's far more eclectic and far more jumbled, and that creates a far richer tapestry much more suited to autumn and winter.
By allowing books to amass freely – red books next to yellow, leather-bound aside canvas-covered, paperback neighbouring weighty hardbacks – you create a bank of texture that closely mirrors the nostalgic stacks seen on childhood library visits. Let some lean while others stand strong, mix brand new releases with salvaged stories whose pages have turned yellow-tinged. It's the perfect antidote to the untouchable feel that curated book displays can cause. And what's more suiting to the soon-to-come colder months than the temptation to reach out for a blanket to curl up under, matches for the fire, and a book to be thumbed?
Mix in the odd antique accessory – such as gilded frame oils, apothecary-esque bottles and jars, and bell jars encasing novels withered, weathered and treasured – to break up the books and to heighten the feeling of warmth and familiarity you'll have already given rise to.
The make-a-statement bookcase
Less about cosiness and creature comforts, this bookcase styling suggestion is seasonal in its encouragement to take stock and hit refresh.
If your bookcase is filled to the rafters, consider editing it down to focus purely on one objective. Prefer to abide by books? Set it out as being a showcase for classic coffee table literature – your big books, your style-conscious reads, your judge-a-book-by-its-cover sorts. Stack them so that the spines are easily read, and if one cover is especially appealing, let it be by itself with nothing to distract from it. Edit the look further by contemplating colour. In our example, we kept to a monochrome palette with grayscale accents which gives your statement of being in the know about the most desirable industry reads all the more gravitas.
But it's not all about books. Upturn the apple cart by taking every scrap of paper far away from your shelves, using them instead as a stage for accessories that set the tone of a room. Want to soften a scheme, mute the colours and proclaim your love of craft and ceramics? Then use your bookcase to make that precise statement instead.
The bar-cum-bookcase
Whether your bookcase is part of a dresser or is but a slim segment of your room, there's always opportunity to transform it into something more than a book display. 
The rise of the deco-inspired drinks trolley isn't to everybody's taste, and so morphing a more understated bookcase into an at-home bar is a less glamorous but absolutely elegant alternative.
Doing so on the cusp of autumn is a timely moment because there's something instantly cosseting about amber-coloured liquors in crystal decanters and vintage reds, pudding wines and ports waiting to be uncorked. The colours suit the season, the comforting warmth as you sip them slowly and the reminder that party season is soon to descend unite to make this a bookcase scenario truly made for this time of year.
Don't leave glassware out of your styling. What makes this look most inviting is the prospect of being able to select and serve there and then. Not only that, if there's a fireplace nearby, your bar's wine glasses and whisky tumblers will gladly reflect the flickering firelight, helping it to glow and burnish all the brighter.