You can never have enough books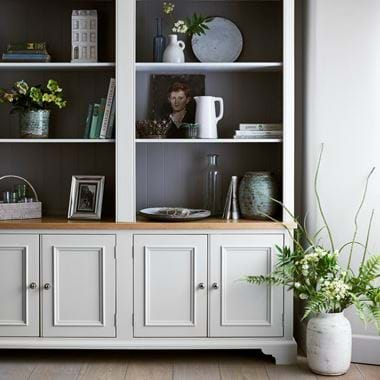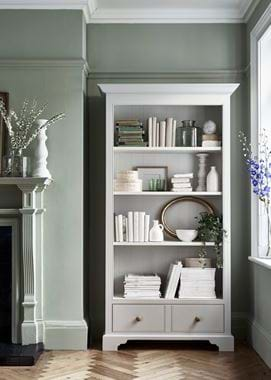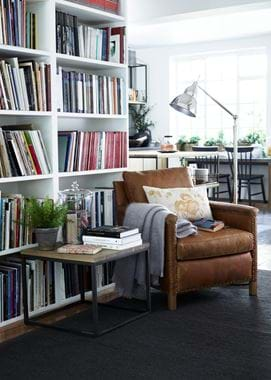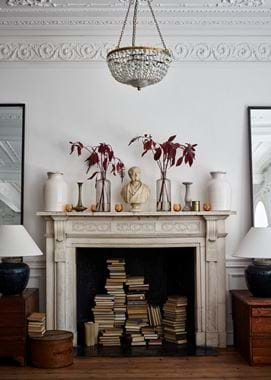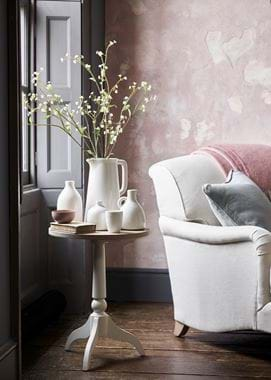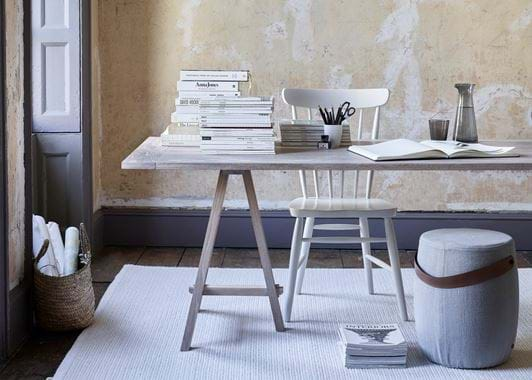 You can never have enough books
Though you might not think of yourself as a collector of anything, chances are, you're a book collector. Whether they're paperbacks, coffee table books or vintage volumes, gathering books around you is one of the best ways to add character, warmth and visual comfort to your home. If, when you visit someone's house, you peer eagerly at their bookshelves, you'll know just what we mean; the books you gather tell a story of who you are and the things you love.
There's also such a lot that books can do for your home when it comes to its decoration. Think of them in the same way you would paint, textiles and art. If you have a space that's feeling a bit lacklustre, in the same way that re-painting or hanging a gallery wall can give it back its spirit, so can books. And not just in terms of personality, but colour and texture too. How you display and style your books – and the ones you choose to have on show – can complement and add to your room's atmosphere and the pieces you already have in it. There are lots of ways you can do it, but here are just a few…
All in together
A mish mash of books, all colours mixed together, might not feel very 'styled' but it's a way of adding a relaxed, eclectic feel to your space. Naturally, it suits rooms that are already rich in colour and texture, but if yours is otherwise neutral, you can use this look to stop it feeling flat (almost like a patterned fabric would). Because of the riot of colour, displaying your books like this often works best in an energetic space like an open-plan kitchen and living room, but you could do it in a bedroom too if everything else is pared-back and restful.
Colour coordinated
Not just one for those of us that like the order of rainbow-like blocks of colour on our bookcases, this look can also help your books fit with your room's palette. By only having ones on show who's spines sit tonally with the shades of paint, fabric, art and accessories nearby, you'll create a more cohesive space. (A bookcase like our Chichester that has closed cupboards beneath means you still have space for all the books that don't fit in.) They can also help tie in accent colours from a print or rug that might otherwise feel out of place.
If you can't find any or enough books in your collection that work, and you're not too precious about them, you could always paint the covers. It's something our visual merchandising team do in our stores – they suggest sticking to hardback books with cloth covers that the paint can stick to, and using a matte emulsion so you can match wall and furniture colours exactly.
Spine side in
If your room is a neutral space – and you want to keep it like that – as well as displaying only neutral-spined books, you could flip them the other way around so the page edges are what you see instead. It means you don't need to worry about colours or where you'll put the books that don't fit in (although it does make it harder to find what you're looking for, so bear that in mind if you're often at your bookshelf).
The extra texture that the pages add also makes this a look to try whatever your room's palette. Sandy-coloured, crinkly-edged paperbacks and older volumes act in much the same way as timber furniture, unbleached linen and rattan baskets do, creating natural warmth and character.
Piled up
If you're aiming for cosy informality in your home, try dotting little (or large) piles of books throughout. They'll make any space feel like a potential reading nook. This is also a useful trick if your book collection is in its infancy and you're not ready for a bookcase yet (or, indeed, yours is so large it's spilling over).
Small piles on tables and shelves can be a great styling tool too, because they'll be the low-level element to balance out taller ornaments, and you can use them to give small curios more presence by sitting these on top.