Ideas for kitchen alcoves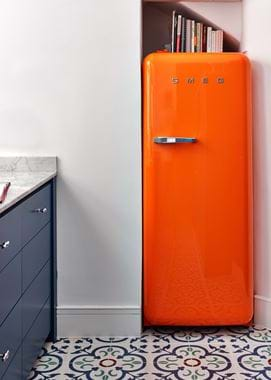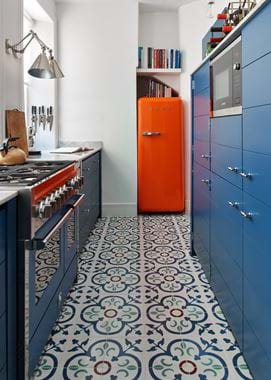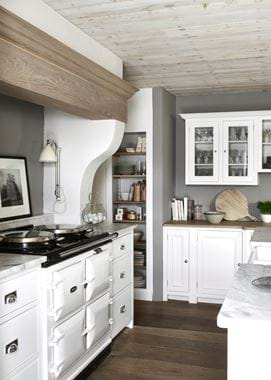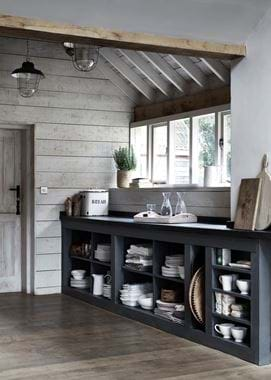 Ideas for kitchen alcoves
Storage – the more you have in your kitchen, the better. But you don't want to overpower your room with cabinetry either. That's one of the lovely things about redesigning your kitchen – you get to find the right balance between all sorts of storage, from cupboards to larders, and how to make the most of every bit of available space. One of our favourite parts to maximise? Those fiddly but characterful kitchen alcoves.
How to fill your kitchen alcoves
Timber shelving
Whether you space them evenly or not, oak shelves in an alcove are one of the best ways you can use the space. If it's a tall alcove, you can place them down the full length, so you have as much storage room as possible. If you have painted cabinetry, choosing exposed oak bring another texture to your kitchen to stop things feeling too same-y.
Recipe books
If you've gone for shelving, one of our favourite ways to fill it is by turning your alcove into a recipe book nook. By bringing them into the kitchen, rather than a living room's bookcase, it keeps them close at hand and turns them into a charming feature.
Drinks collection
Another shelving idea is to turn your alcove into a bit of a minibar. Here, irregular heights work best so that you can use the space wisely, but be sure to test your tallest bottles to be certain they're going to fit. Depending on the size of your collection, you might have room for whiskey tumblers and cocktail glasses too.
Lighting
Lighting in a kitchen is about so much more than spotlights and pendants over an island. Wall lights and table lamps are a real must to create a layered lighting scheme, and alcoves are a great spot for positioning either. Use a wall light to downlight what's on display within the alcove, such as your drinks collection or any ornaments and photo frames. Or, go for a lamp as a decorative touch that'll give a soft, cosy glow.
Everyday ingredients
Back to what to put on alcove shelving, items that you use most of all can turn your alcove into a sort of pantry. We love to give alcoves specific roles because that's what turns them into a key part of your kitchen rather than forgotten spaces. Jars of pasta, rice and pulses, attractive bottles of olive oil and balsamic, even a cake stand and dome (if the alcove is deep enough) for your latest bake, all come together to create a help-yourself, lived-in atmosphere.
Bench seating
Alcoves aren't necessarily always on the smaller side. Some homes have much bigger ones that are shaped (typically in an arc) and take up an entire section of a wall – from ceiling to skirting. One option is to fill in the gap so the wall is flush and to place cabinetry against it. But if you want to keep your alcove, using it where possible to create kitchen seating is a good use of space. Built-in benches, like our Buckland bench, are a good suggestion because they can be designed to sit right up against the alcove wall so you're using every bit of available space. Consider choosing a bench with baskets or drawers beneath so your alcove is achieving both seating and storage for you.