Choosing a dining table: round versus rectangular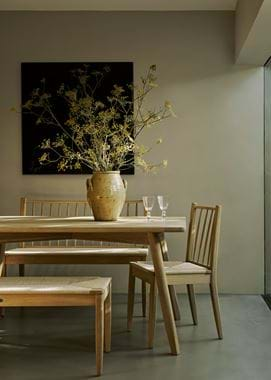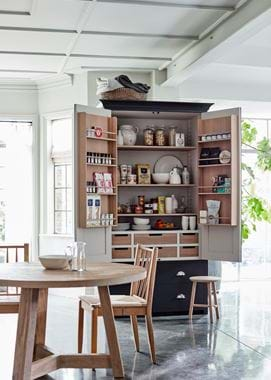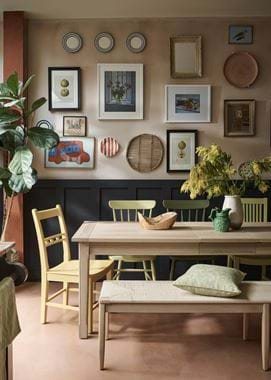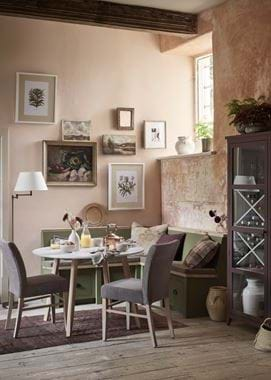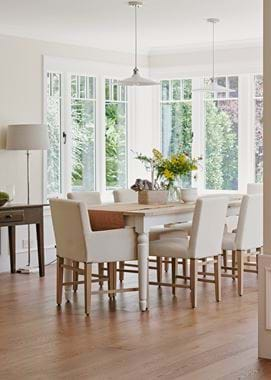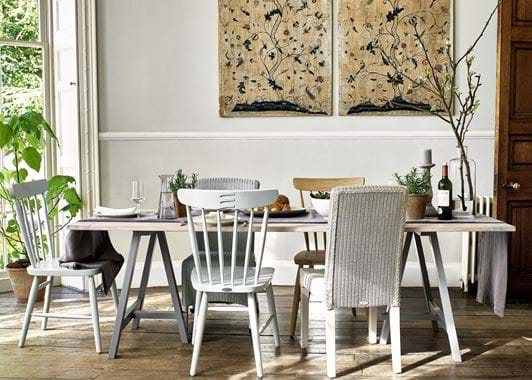 Choosing a dining table: round versus rectangular
When choosing a dining table, there're all sorts of considerations to bear in mind. Size, style, substance, and of course – shape. But how do you decide which is best for your room: round or rectangular? Here are some of the questions to ask yourself to help with the decision-making…
1. Do I want to bring in a contrast or not?
You can use your dining table to pick up on existing shapes in your room that you want to draw attention to. A square or rectangular table, for example, will highlight the other rectangular elements in a room, from art work and cornicing, to large windows or kitchen cabinetry. 
Likewise, a round design can be used effectively to soften a space with a lot of angular cabinetry or furniture, or one that's painted in a bold shade. By choosing a circular table, in natural oak, say, you can 'dial up' the softness of the overall look. 
And if you'd rather keep a few points of difference in your space, rather than the continuation that comes from choosing a coordinating shape, choose a table with contrast. 
2. What do I want to use my table for?
Dining tables aren't always just for dining. We flock to them for all sorts of uses, like crafting and homework, or for decorative purposes like displaying a vase  (with or without flowers and foliage) or a cluster of candles. They can be a feature as much as a functional piece of furniture.
Think about how you're likely to use yours.
Is it your only dining table in the house? If so, a rectangular, extending one might be best, so that it can take on everything and anything you need. Shape sorted.
If it's a secondary table that you want to set up as a dining table from time to time, consider a smaller circular one that you can style decoratively when it's not in use. The dining chairs can be moved and used as dressing chairs in your bedrooms, or as accent chairs in downstairs spaces, hallways or on a landing. 
3. Are my mealtimes more formal or casual?
You can easily dress your table to set the tone for a meal – crockery, cutlery and glassware speak volumes. But, generally speaking, it's easier to make a rectangular table feel more formal (because of the association with having a 'head of the table'), and a round table will always feel that touch more relaxed (they encourage intimacy because the whole table can comfortably see and hear each other). And ovals? Well, they're somewhere between the two.
4. What can my room take?
A round table is great when your room is on the small side. The lack of sharp corners and bulky shape means there's less to bump into. Plus, if you go for a pedestal base, you can fit a surprising amount of people around the tabletop. A square is also worth considering as it can be pushed into the corner when mealtimes are over.
If your room is long and narrow, a rectangular table is best rather than forcing a circular one to work and losing out on the floor space you'll need to easily walk in, around and through.
And if space is less of a concern, you'll still need to think carefully about the size and shape of your table. A round table in the centre could feel a touch lost, but equally a large rectangular one might dominate. So, go back to points 1–3 and let them guide you into deciding what shape makes the most sense for your space.
Take a look at all the dining tables in our collection here. Or, for more advice, speak to a home specialist at your closest Neptune store. They'll be able to help you decide on the best shape of table for your home.