Why we love teak furniture in the garden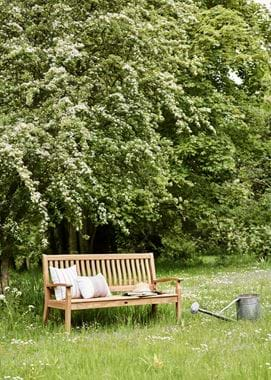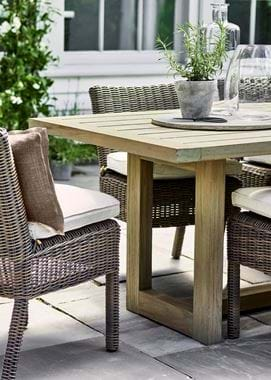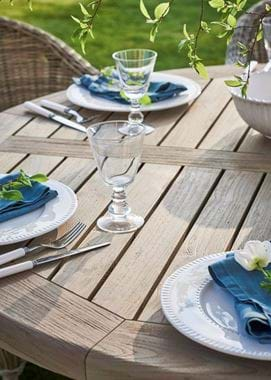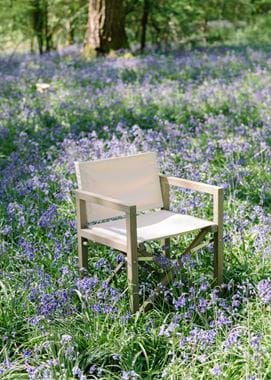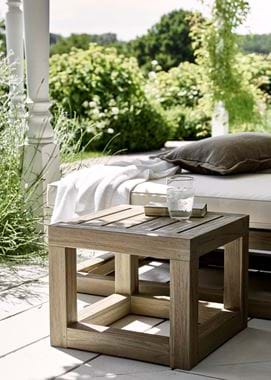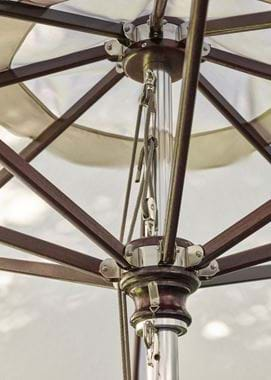 Why we love teak furniture in the garden
Teak. The timber that you'll find most in our garden collection. But why? And perhaps the bigger question, why on earth does it have to turn grey?
It's tough stuff is teak. Or Tectona grandis if you want to give it its proper name. Some claim it's the strongest of all the hardwoods. According to The Wood Database though, quebracho (which comes from the Spanish 'quebrar hacha' meaning 'axe breaker') earns the number one spot. Nonetheless, teak is engrained with strength. It's been used in shipbuilding since the Middle Ages, and still is in high-end yachts and boats to this day. Because not only is it robust, but it's weather-resistant too. It has naturally occurring oils that repel water, stopping it from warping or cracking. Very few timbers can say the same. So, when it's in your garden coping with rain (lots of it, let's face it), snow and summer's rays, you know that it's going to take it all in its stride. Think of wooden ski lodges. The yellower ones are made of pine, but the pricier chalets use teak because it's the best for the job.
On the subject of price, yes, teak is more expensive, but with good reason. It'll last a lifetime. Teak is a timber to invest in. All those park benches, with their memorial engravings and messages, some centuries-old, are likely to be teak. They're a testament to its durability. Even the kindest of park-keepers is probably not oiling them every autumn. They don't need it though. They have their own defence strategy.
Silvering
Lifespan isn't the reason that teak's honey-coloured tones turn silver. Turning grey in the world of teak isn't a case of showing your age: teak silvers because of oxidisation. When it's left bare – not stained, varnished or oiled – it'll oxidise pretty quickly. If it's treated, eventually, oxidisation will happen too. Teak is a natural product and, even when cut, it'll continue to live and respond to its environment. And part of its response mechanism is to form a protective layer – in other words, that silvery grey patina. Sand it back and the warm brown tones that you saw when it first came home will appear, but it'll only silver again. And why would you want to hide that? Watching nature at work is a fascinating thing, plus the silvering is the best type of protection you can give your teak. And you don't even need to lift a finger. Forget anti-silvering varnishes. The silver is part of its incredible nature.
Teak. It's pest-resistant and rot-resistant. It's natural and it's sustainable. It's reliable and it's low maintenance (all it asks for is the occasional sponge-down). It might turn grey sooner than you'd have wanted, but we implore anyone buying teak to look beyond the grey, to embrace it and to love it.
Explore our garden furniture to discover all our designs made with teak. Or, read up on the other materials in our garden collection here.