Kitchens gardens: designing an actual outdoor kitchen, really?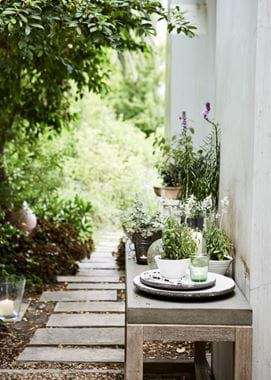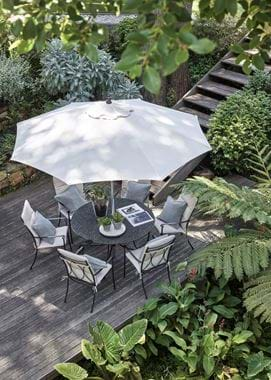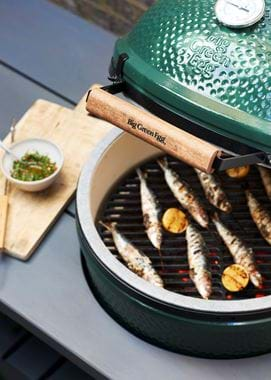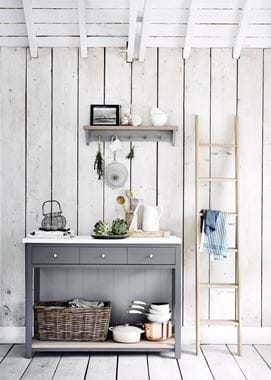 Kitchens gardens: designing an actual outdoor kitchen, really?
Say kitchen garden and you'd probably imagine neat rows of vegetables grown from seed, or perhaps a carefully-tended allotment, but today, such is the way of trends, kitchen garden means an actual kitchen, in the garden! But is this a sensible idea? I say not especially…
From a cultural perspective, I feel we Brits don't really do outdoor cooking, certainly not in the manner of our South African or Australian cousins, for whom a 'braai' or BBQ is practically a national institution. Admittedly, we have a historical love of the great outdoors, but this tends to end in a ploughman's at the local pub, preferably in front of a roaring fire. Instead, I'd posit that we merely flirt with the notion of al fresco grilling on exceptionally hot days, events like school fairs, or birthday parties for our summer-born friends: it's more adventurous exception than rule. I blame it entirely on our unpredictable weather; after all, what's the point of investing in all that kit to have it consigned to the shed for most of the year? Therefore, it's with some surprise that I hear that sales of outdoor kitchens are on the rise in the UK. Then again, perhaps this exhibits another inherently British trait, namely the triumph of optimism over reality.
Come summertime, naturally we imagine how marvellous it might be if balmy evenings spent snacking on tapas and chatting with friends outside until the sun goes down, were a regular part of life. However, Britain's no California with its eternally temperate climes, low-slung verandas and indoor/outdoor fireplaces tucked under bougainvillea-strewn canopies. So, where's this alleged trend for garden-cooking coming from?
On balance, I feel it's simply a continuation of the prevailing improve-don't-move mentality, as homeowners contemplate anything that might make their homes feel larger or more luxurious to avoid a costly move. Plus, with much English housing stock dating from the Victorian era, filling in and roofing over its characteristic rear side return has been the kitchen extension du jour for a while. The obvious next step then is to stretch that newly-expanded cooking space even further out into the garden: the concept being, no doubt, to make more use of it.
Those who take the kitchen garden idea most seriously might literally extend an existing run of units outside, switching up the floor, work surface and cabinet materials as required to be weather-worthy. Separated only by a sliver of glazing, the boundaries between inside and out can be dissolved in one architectural master stroke, making everything seem lighter, brighter and ergo, bigger. Plus, when entertaining, no more nipping back indoors to check on the chipolatas.
But if this seems too labour and budget intensive, then an innovative Dutch company called WWOO has designed an off-the-shelf, modular, concrete outdoor kitchen that literally has everything you need to install a ready-made exterior room including the kitchen sink. The only thing to add is a kamado-style Big Green Egg – a ceramic charcoal grill inspired by Japanese lidded-cauldrons – and you're ready to grill, bake or smoke to your heart's content. There's always the traditional brick pizza oven too; a look that'll never date. Plus you can even build your own from an ever-growing catalogue of kits (check out pizzaovensupplies.co.uk).
That said, on a purely cost-per-probable-use basis, I'll be giving the whole permanent fitted exterior kitchen idea a miss. Instead, I'd suggest a few alternatives that still nod to the outdoor cook-space idea, but in a less fussy way. Like an outdoor console table instead of kitchen cabinetry – the perfect place to plate up from the barbecue. Talking of which, if pizza ovens and Big Green Eggs aren't your thing, go for a simple fire pit or chimenea (basically a fireplace on legs), most of which can be adapted to take a grill. Throw in an outdoor table, and for me, that'll do the job more than nicely.
Michelle Ogundehin is an internationally-recognised authority on design, interiors and contemporary culture. Trained as an architect, she was also editor-in-chief of ELLE Decoration for 13 years. Be sure to visit her Instagram page – a constant feed of beautifully curated colour. @michelleogundehin