Using Shoreditch in contemporary and classic homes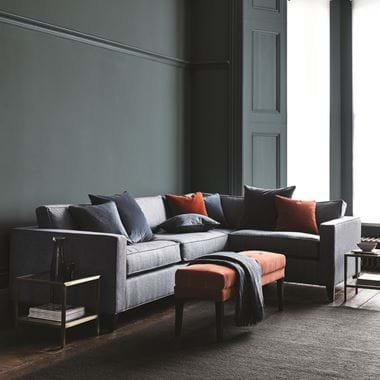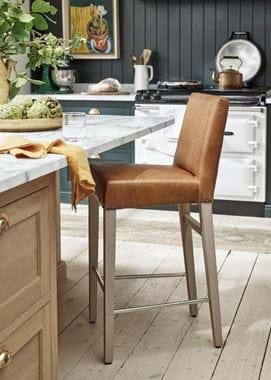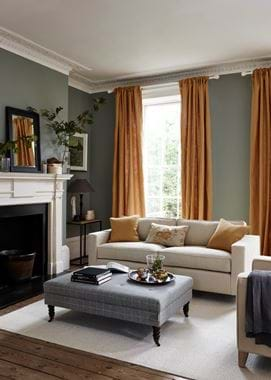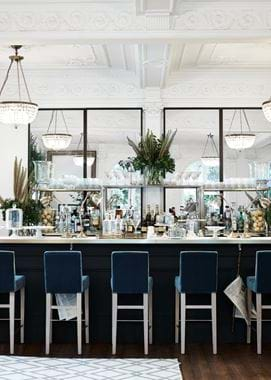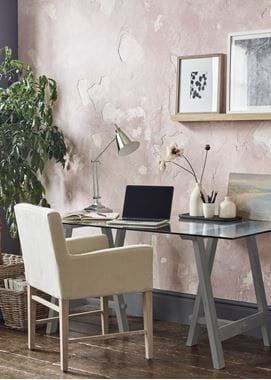 Using Shoreditch in contemporary and classic homes
Shoreditch, our most minimal and contemporary seating collection, suits all styles of room from classic to modern. Here's how to get the most out of it…
While all of our sofas and armchairs are about comfort and elegance, the Shoreditch is a little bit different. It's the most modern design in our seating collection, with neat and low lines, arms and back at the same height and a slightly more upright and boxy shape. It's made for relaxing, but it's not super slouchy. The smaller sizes are ideal for compact spaces, but what really makes it special is that it's so versatile.
From city to country and from contemporary to classic
There are a few key details that make the Shoreditch work for various styles of home. 
Firstly, its low, square shape. It's an easy-going presence in a room, rather than shouting 'look at me'. It's more of a subtle contemporary touch than a glaring one.
Secondly, its angled oak legs, which are a more modern design stance, but use a time-honoured material.
And lastly, the gentle curve on the front of the arm – it's a tiny thing, but it just adds that extra hint of softness. Not too much for those who have a very contemporary interior, but enough for those of you who don't want to do contemporary in a big way.
It's also worth pointing out that Shoreditch's clean lines make it easy to match up with other furniture, like side tables and floor lamps. It's hard to go wrong because all kinds of shapes and styles fit happily around it. It's a great backdrop, an easy canvas to work with.
The textile effect
Because Shoreditch is such a simple shape, it takes pattern beautifully and you can completely change the way it feels with your choice of upholstery fabric. It'll probably never be completely at home in a sweet country cottage, but softened with something like our Emma rose-print linen, it fits perfectly into a more traditional interior.
Alternatively, you could play up its contemporary feel with contrast piping. This gives a sharper, more tailored look. Try a brightly coloured piping trim on a plain, neutral linen background – this style trick adds definition in a larger space or smartens a small, busy room. It also feels fun and fresh if your style leans more towards the modern.
A Shoreditch for every space
If you need a bigger sofa for everyday slouching, there's the corner design and chaise end.
On the other hand, the two-seater sofa and armchair are small enough that you can think beyond the living room altogether. Providing your bedroom isn't pocket-sized, you could squeeze the armchair into a corner, or the sofa at the foot of the bed – a much more indulgent option than an end-of-bed footstool.
But if the sofas and armchairs still feel a bit too far along the contemporary scale for you, there's always the dining chairs and bar stools. We wanted to keep the sofa's timeless but practical feel, so we made these in two different shapes: the chair with or without arms, and the bar stool with a backrest and without. Each piece also has a lightly padded seat and solid oak legs.
The chair is just as versatile as its sofa siblings – it complements round and square dining tables, old or new, wood or glass. Likewise, the bar stool is just as at home in a classic kitchen as it is in contemporary Limehouse. Covered in a plain linen (which highlights the row of small studs at the top of each leg), they're both perfect for city apartments. But with pretty printed upholstery, they have a softer charm – one that'll even suit a country cottage.