Our favourite children's books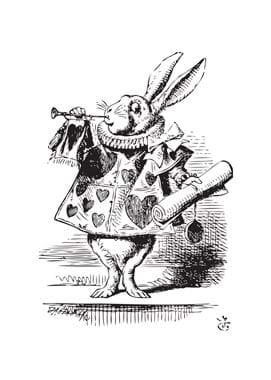 Our favourite children's books
To celebrate International Children's Book Day, we asked a handful of people here at Neptune HQ to find out what some of our favourite storybooks are.  
These are the tales that we read and loved when we were young, and the ones, be they new or rediscovered, that we're reading to this day to the little people is our lives.
Hairy Maclary from Donaldson's Dairy by Lynley Dodd
A very-favourite, despite being nearly 35 years old. The first story in the Hairy Maclary series follows Hairy, 'a small dog of mixed pedigree', on his walk. Along the way, he's joined by the likes of Old English Sheepdog Muffin Mclay ('like a bundle of hay'), and dachshund Schnitzel von Krumm with his 'very low tum'. Written in rhyme, this is one to read out loud together.
Alice's Adventures in Wonderland by Lewis Carroll
Firmly in the category 'classic', most of us know Alice's story, whether we've read the book or not. Amusing, charming and completely bizarre, it's one for older children – or, for that matter, adults. It's also one to collect, whether your copy is a vintage one, Vivienne Westwood's special edition cover, or stationary company Rifle Paper Co.'s colourfully re-illustrated version.
The Storm Whale by Benji Davies
The newest book on our list (published in 2013), Benji Davies' story about a boy who rescues a beached baby whale and keeps it alive in his bathtub has, like all the best children's books, an underlying message. In this case, about loss and loneliness. Of course, the ending is a happy and heart-warming one.
Brambly Hedge by Jill Barklem
There are eight books in this series, each one following the youngest mice that live in this English hedgerow. From berry-picking in autumn to a midsummer wedding, they're as much about traditional rural life, which is perhaps why, even as adults, we love them. That and the absorbing illustrations.
If your child likes these, then we also recommend the Foxwood Tales by Cynthia and Brian Paterson. Though they're out of print now, second-hand editions aren't hard to find.
Swallows and Amazons by Arthur Ransome
Whether you grew up reading Swallows and Amazons (and the 12 books that followed it) or not, this is one to revisit as an adult. Set in the Lake District in 1929, it'll appeal to anyone that loves the great outdoors.
Dear Zoo by Rod Campbell
We couldn't complete our list without a lift-the-flap book. This one, with its iconic opening line, 'I wrote to the zoo to send me a pet…', turns 35 this year. The anniversary edition, with its slipcase, foiled dustjacket and thick paper, is perhaps not for letting little ones loose on, but makes a lovely gift for new parents that grew up finding out which animal the zoo sends next.