Making the bed for spring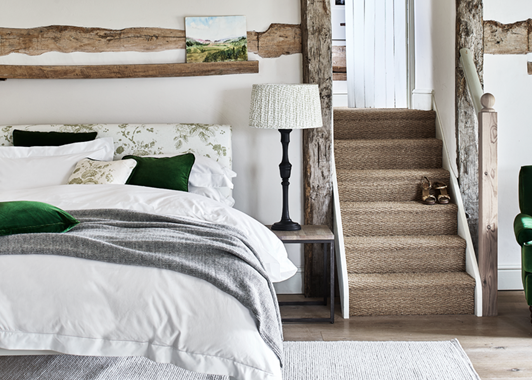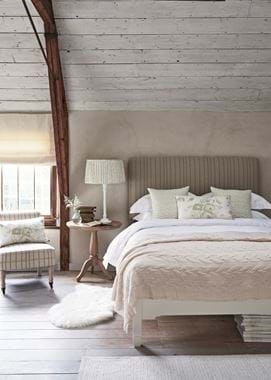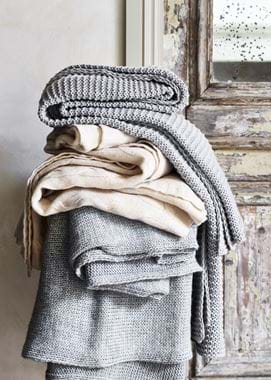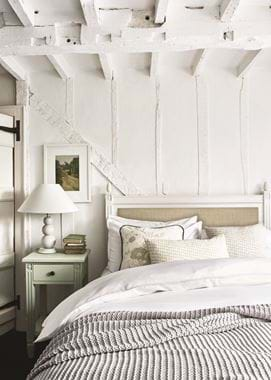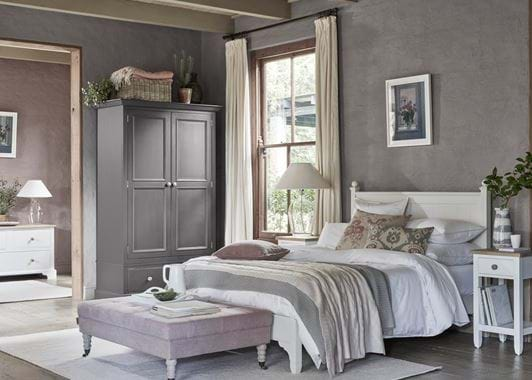 Making the bed for spring
However you make your bed, chances are you'll switch things up a bit over the year. Whether that's the number of throws at the foot of the bed, the colour of your cushions, or swapping heavier textures for lighter ones.
So, now that spring's arrived (just about), here are a few of the things that we always think about when making our beds during the milder months.
Start with bed linen
After choosing your mattress, pillows and duvet (we'll be doing a blog on this in the next few weeks too, so keep your eyes peeled) the sheets you use are the next most important part. Just think, you'll be lying on, and under, them every night, so you want them to feel good against your skin. Linen is lovely, so is brushed cotton. It's down to personal preference. We make our sheets from Egyptian cotton because we've found that it's the best all-rounder – easy to care for, and not too crumbled. It's especially good in spring because it's cool and crisp, making getting into bed (or flipping the pillow over) that bit more refreshing.
Spotlight on Egyptian cotton
We're not the only ones who love Egyptian cotton, and there's a reason for that: the weather in Egypt, and especially in the Nile Delta where cotton is mostly grown, is hot and dry, which the cotton plant loves. Like linen that's grown in Belgium's cool climate, this ends up in long, strong fibres that make soft, strong fabrics. Over time, your sheets will soften even more, not bobble or pile.
Add in warmth
Spring's arrival might mean warmer days, but don't put the blankets away just yet. It's always good to have an extra layer nearby, because we all know too well that warmness isn't a given in British springs and summers.
Stick to cotton and linen or light-coloured wool. Our Stamford, Islay and Kingswood throws are all made from 100% cotton, and we've even used our Emily linen tablecloth on beds before. We love the look of overlapping throws, and a combination of these textiles will stop things feeling heavy.
You probably won't want to sleep with these on top of your duvet every night, so if you don't want to be taking them off each evening, then throw one over the footboard or a nearby chair instead. That way, it's easy to grab when you need it.
Consider colour
We're not suggesting you completely redecorate each season, but a new cushion here and there will ring in the changes. So, in spring, we'll add nature-inspired colours like green or pink to darker shades of grey, or go for an all-white look that you can make deeper again in autumn.
All together now
When it comes to bringing it all together and actually making your bed, we lean towards something simple and laidback. In spring, we'll fold over the duvet a bit more – to air the bed literally and visually – and scatter on just a couple of cushions.
We'll also arrange our pillows casually and fold back one corner of the duvet for an 'unmade' look. The key here is to put in a little effort, or your bed will feel messy, rather than inviting.
The other way to go is to tuck everything in. You'll end up with a look that's neat and pared-back – perfect when we're all thinking about spring cleaning. Just loosely place a blanket at the foot of the bed to keep things soft.