How to: create an autumnal arrangement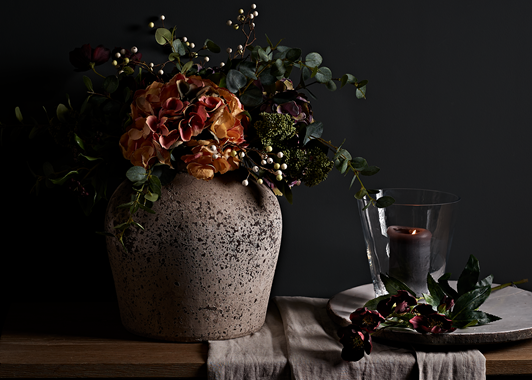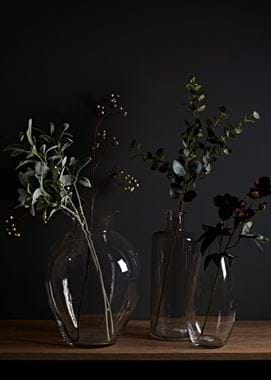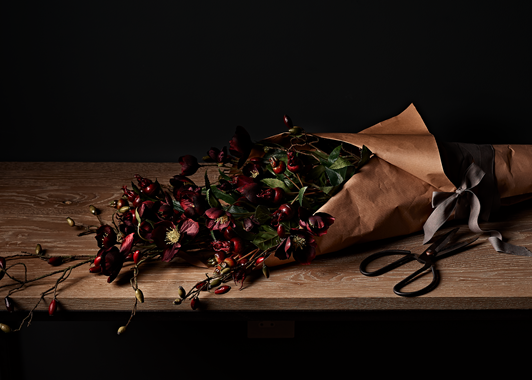 How to: create an autumnal arrangement
There are many ways that we can reference the current season in our homes. Paint is one, textiles are another. But, what we choose to display in vases and pots can transform a room entirely. Flora and foliage might make us think of spring and summer more than any other time of year, but they're just as important in our homes when the sun dips and the colder, crisper seasons stir from their sleep. The key is to create an arrangement that reflects the season that we're in. It's about following nature's cue. 
Autumn's palette
Autumn is a season that's defined by colour. The fiery base tones of red, orange and yellow are veined with burgundy, rust and russet. They drift into ochre, gold and mustard. It's a palette that immediately makes us think of fallen leaves and soon-to-be-roaring firesides. When we bring these shades into our vases, we invite nature in with open arms. It's far more powerful than holding onto summer blooms whose petals would've long dropped by now. 
Let these colours be the key focus in your arrangement. 
Branch out
Fallen leaves do, of course, mean bare branches. Gnarled twigs and bark-textured sticks may not feel pretty, but they're an honest portrayal of what happens to many of our trees when autumn comes. The Americans don't call the season 'fall' for no reason. A vase or pot filled with them alone is one path you can tread – place them against a backdrop of soft textures, a warm paint colour, or close by to a fuller arrangement to stop them from feeling too stark. Or, position them next to richer leaves and petals as fillers in a pot of hellebores and autumn leaves. 
Evergreen
Greenery doesn't lose its place in an autumnal arrangement either. Look around and take in the evergreens in your garden, in nearby fields or parkland. Deep, glossy greens provide a grounding to your arrangement. Keep them lower down in your vase though, letting them form a bed beneath your feature stems. We also love to use sage leaves in our autumn and winter displays. Herbs introduce another character to your bouquet, and sage is just perfect at this time of year. Next to warming orange, it makes us think of bowls full of butternut squash and crisped sage soups.
Burgundy blooms
While hydrangea typically flower in summer, they can also blossom into autumn too. So, should you want to add a blowsy element to your vase, a single head of hydrangea in Mustard is perfect. In late November, we might bring in a stem or two of hellebores, just ahead of when they'll begin to bloom in nature. Their petals are soft and small, making a pleasing contrast to the scale of oak leaves and twig textures. And, to remind us of summer's roses, let rose hip buds peak through the foliage. 
Let them be
When it comes to positioning your stems, we always favour an arrangement that doesn't feel too rigid. Keep some stems tall, like your leaves and branches, but shorten a few so they fall throughout the vase as they would in nature. Create most volume in the middle so you have a bush-like formation, and let the greenery lace the rim of your vase. Allow some leaves to drop lower, leave any twig tendrils to stick out slightly, and if a bud or two find their way to the very top, then just leave them to it. 
Explore our full Flower Shop here.