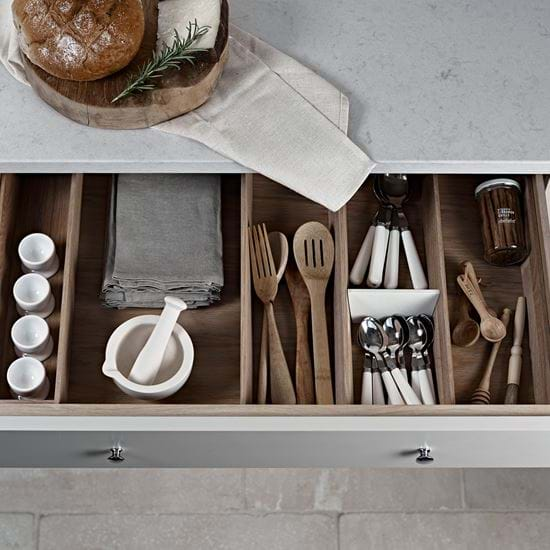 Cutlery trays
We've done away with the usual, plastic cutlery trays you normally find in kitchens, and replaced them with substantial, long-lasting and attractive designs in oak and handwoven rattan for both inside drawers and out on countertops.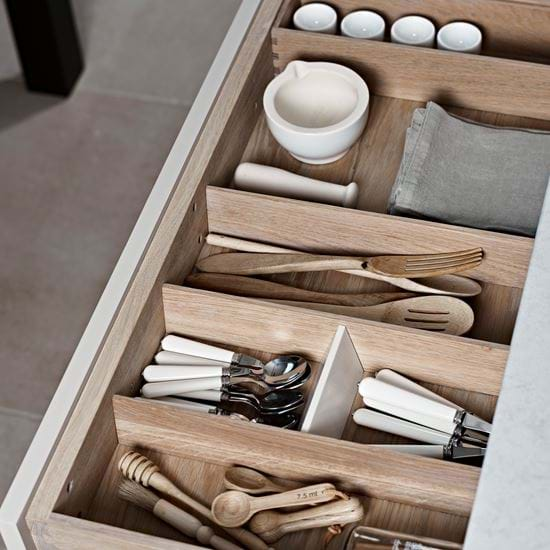 Drawer accessories
Bring a little order to every drawer in your kitchen with our dividers, crafted from oak, Black-Bronze and quartz. Then, make seeing what's at the back of cupboards easier with one of our larder bridges to raise up jars and packets.
Drawer protectors
Deep and spacious pan drawers are one of our favourite kitchen inventions, making light work of all your biggest pots. But, with such weighty cargo inside, their interiors can become scuffed. Which is where our steel and leather protectors come in.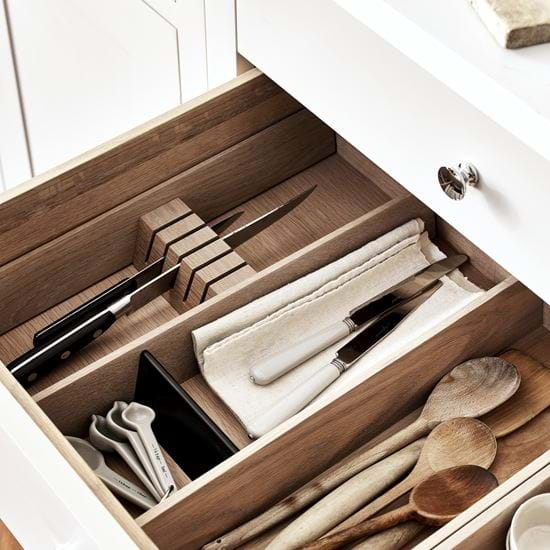 Knife blocks
Our knife blocks mean you can combine both safety (as they tuck the sharp edge out of the way of fingers) and looks, being made from solid oak. They're also designed to sit inside a drawer, rather than taking up space on a work surface.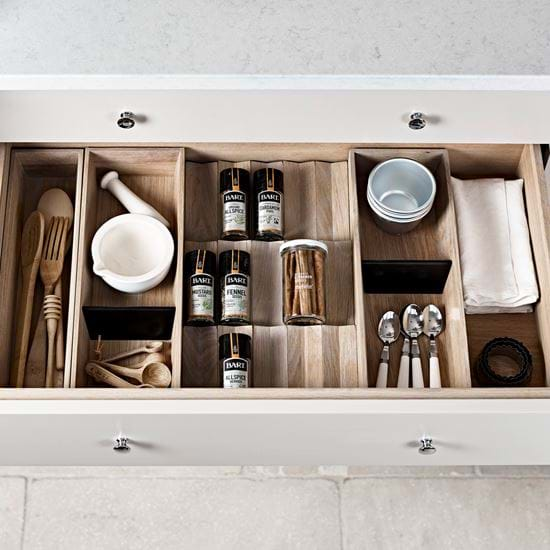 Spice trays
Whether your spice collection consists of a few jars or twenty, use as many or as few of these spice trays as you need to neatly store it in a drawer where it's easy to see everything at a glance, and say goodbye to rooting in cupboards.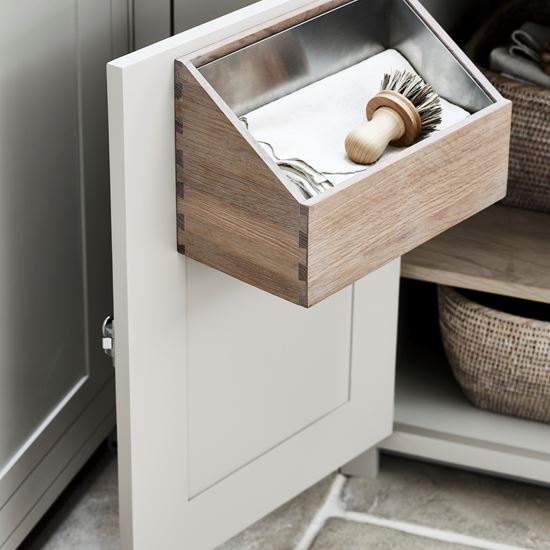 Wet store trays
If you don't want to keep sponges, dish cloths and bottles of washing up liquid out on the side, then store them in this tray. Designed to sit inside or fix to the door of your under-sink cabinet, it has an aluminium insert to catch any drips.