The centrepiece: kitchen islands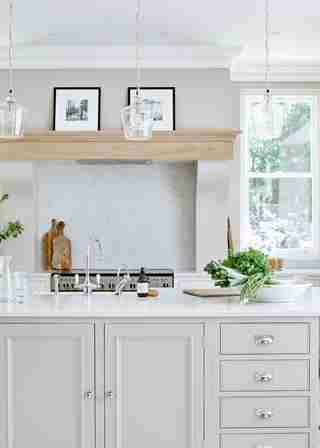 The centrepiece: kitchen islands
The fitted cabinetry islands
These are the islands that are built using the same style of cabinetry as the rest of your kitchen, be that Chichester, Suffolk, Henley or Limehouse. They tend to be on the more generous side (although not always) and, because they're fitted, often integrate sinks or appliances such as hobs and wine fridges.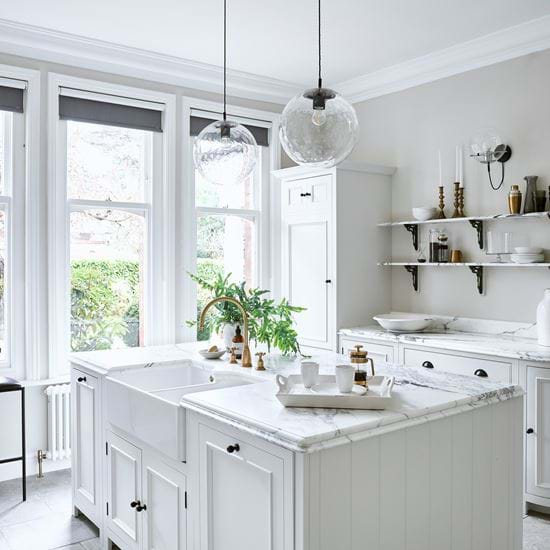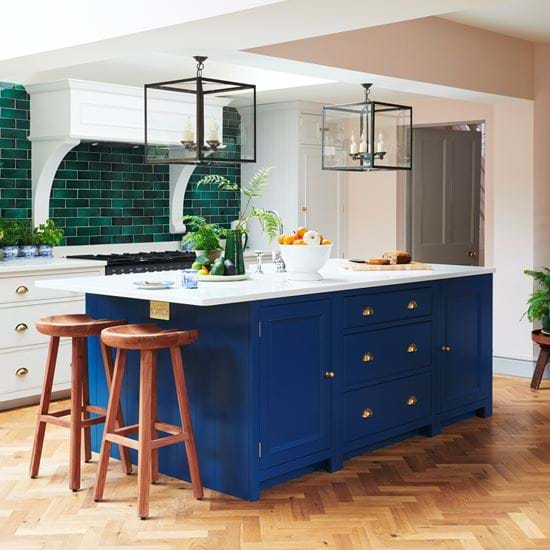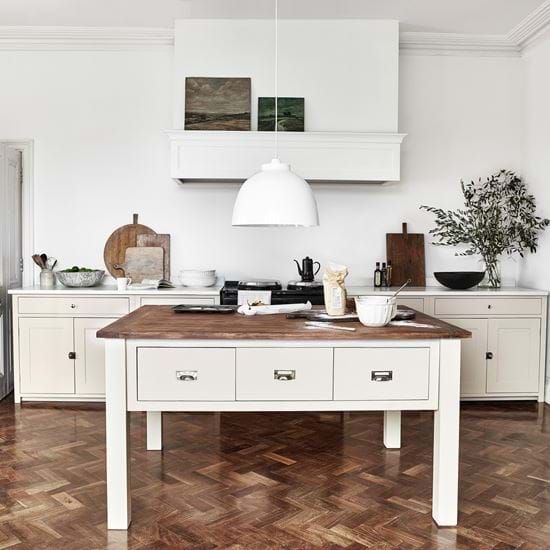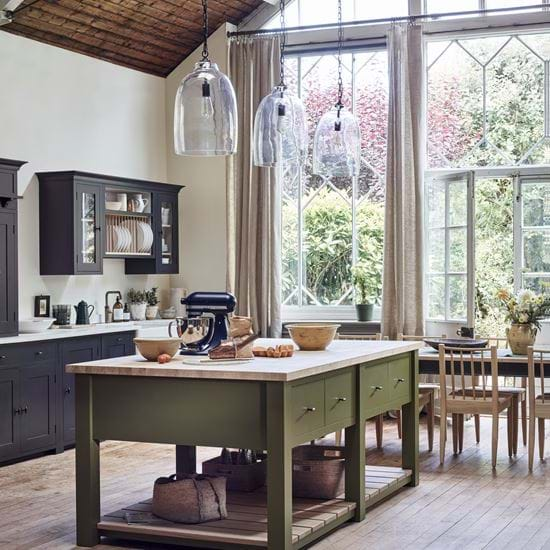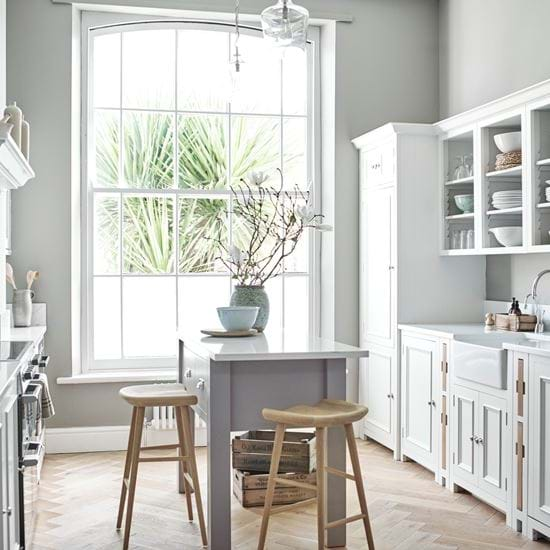 The Charlecote island
Charlecote is an island that sits somewhere between fitted cabinetry and freestanding furniture. Its leggy design will bring a point of contrast to the rest of your kitchen, feeling more like the large prep tables found at the centre of country house kitchens. You can incorporate seating space into our version too though, and because it's a modular piece, you can design it to be as small or as large as you need.
The Carter island
Carter is a very different kind of island to the others in our collection. Like Charlecote, it's a freestanding piece, but it takes its cues not from the painted timber of kitchen cabinetry but from our industrial-style Carter coffee table (it started out life as two of these stacked together). Small in size but generous on shelf space, it's the kind of piece that most kitchens can welcome in, and being a piece of furniture rather than a modular or fitted design, you can also order it online.