A different perspective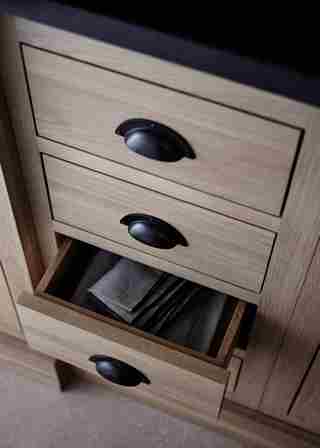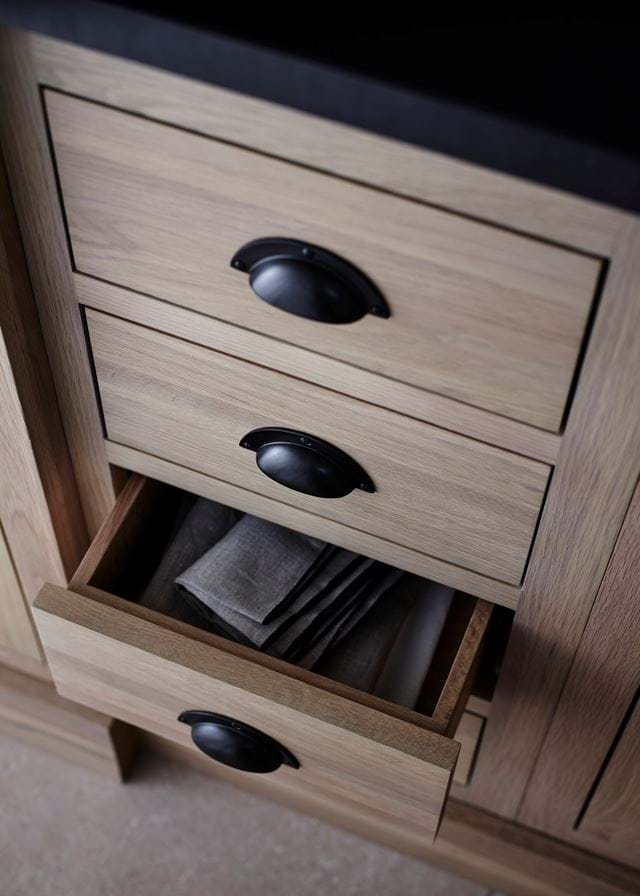 An investment in endurance
By designing once and designing well, you won't be left with a kitchen that you fall out of love with and want to rip out and start afresh in the blink of an eye. And by creating kitchens that are in it for the long-run, you're able to champion the anti-waste and anti-throwaway mindset; forever pieces are a more sustainable, conscious approach to interior design. 
Timelessness over trends; uncompromising standards over slapdash; integrous, trustworthy materials and a bend-over-backwards-for-you service. Yes, a Neptune kitchen is an investment, but for all these reasons, we think it's a worthy one.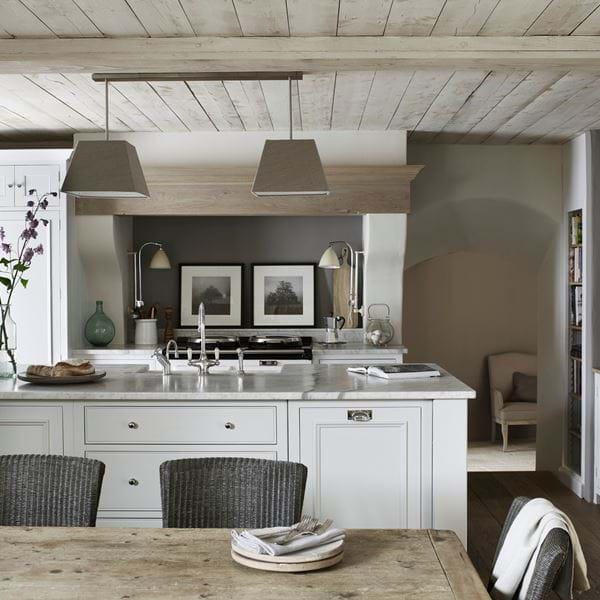 The joinery
Every single cabinet in our collection has proper jointing the whole way around – top to bottom, corner to corner, side to side. They don't need the company of another cabinet attached to them to promise stability; ours stand on their own four feet following joinery techniques that have stood the test of time already and will continue doing just that.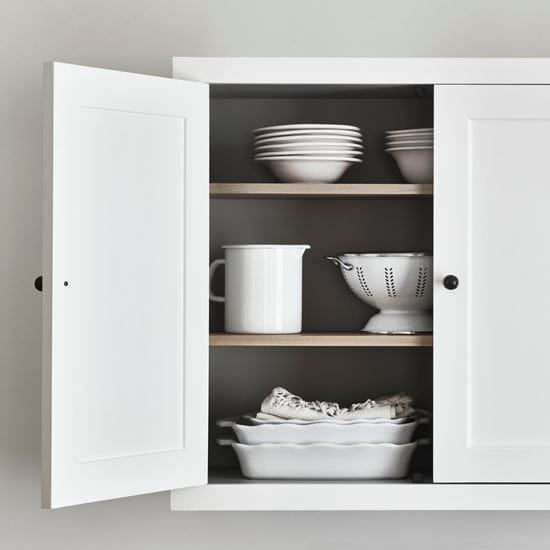 Five-piece construction
Every kitchen door has two stiles (the vertical pieces of timber), two rails (horizontal) and one pa…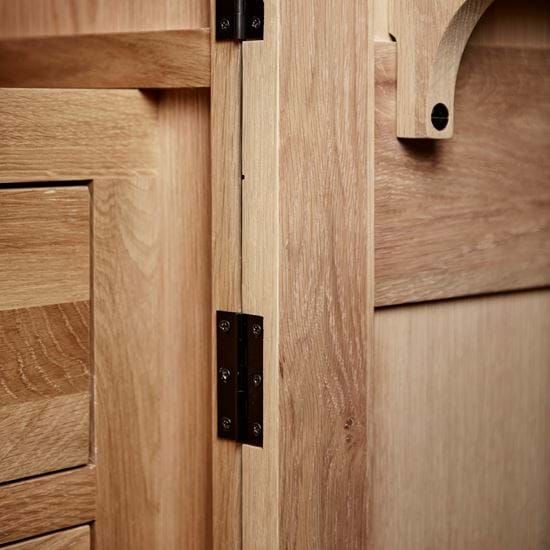 Solid timber frame
While hardwood ply is more stable over a large scale (which is why the central panels are made from …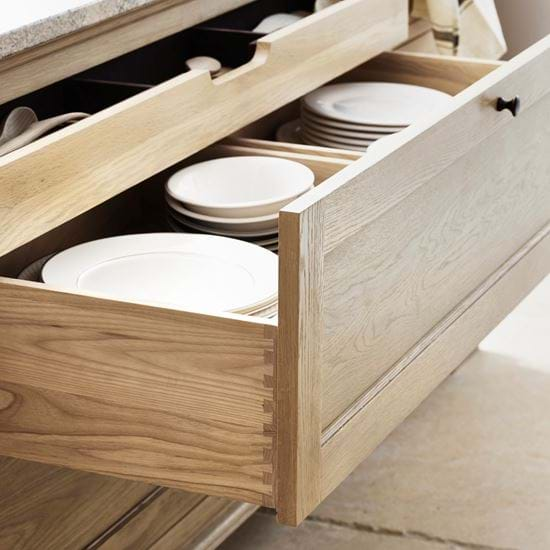 Mortise & tenon joints
The traditional mortise and tenon joins in the doors provide plenty of structural stability, but we …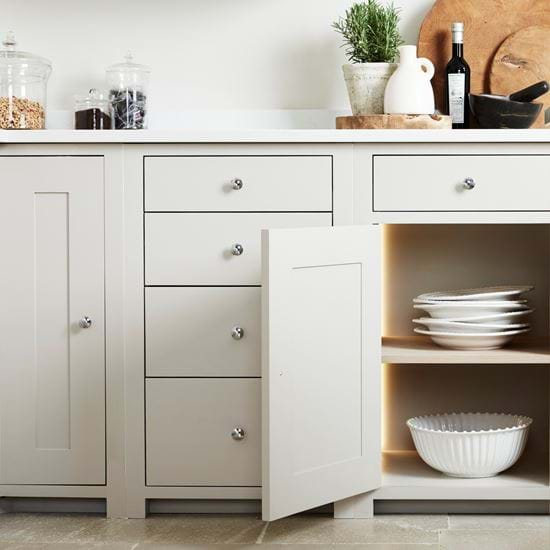 Floating panels
The idea here is that the solid frame and its joints provides the structure for the central panel. B…
People who care
We believe the investment of a new kitchen is on our side as much as yours, which is why we put our heart and soul into its every facet. From the designers responsible for the engineering, to the makers in our own production house who painstakingly pour over every last detail; and from our in-store designers who handle your home with the same rigour and commitment as their own, to our accredited fitters who install your kitchen so fastidiously that we guarantee their craftsmanship – and that of our whole team – for life. 
They all want to know that what they've nurtured won't falter and what you've brought into your home won't let you or them down in five years, ten years or one hundred years to come.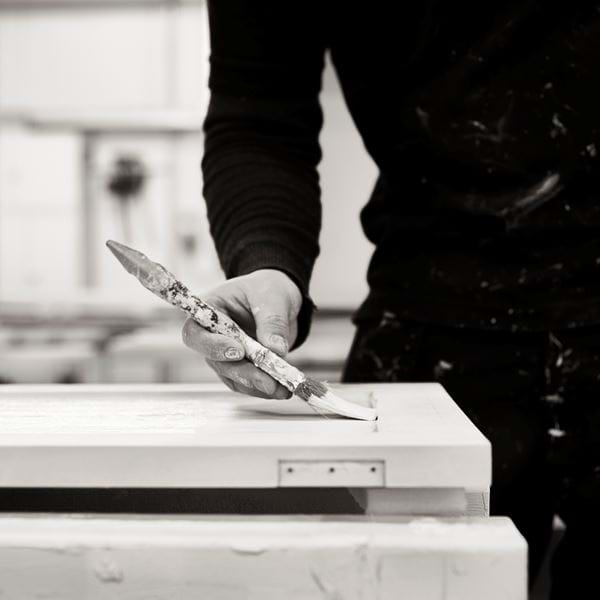 Made by hand
We're Wiltshire born and Wiltshire bred, and to this day, it's still where we design all our kitchens at Neptune HQ. But, as we grew, we knew we needed to come up with a way of making that would allow us to create beautiful things without it costing the earth and without anybody having to wait a lifetime for it to arrive. So, after a lot of careful thinking, we built our own production house in Qingdao. It's an extension of our Wiltshire home, creating Neptune designs by Neptune people in the Neptune way. 
It's not always easy saying that something is made in China. Mostly, people would prefer to read that it was made closer to home. But for us to do the same, on this scale, in the UK, would have meant compromising on one of our standards, which wasn't something we were prepared to do. We also felt strongly about challenging the negative stereotype around making here. The level of skill and care for which we strive isn't a found-in-Britain only concept.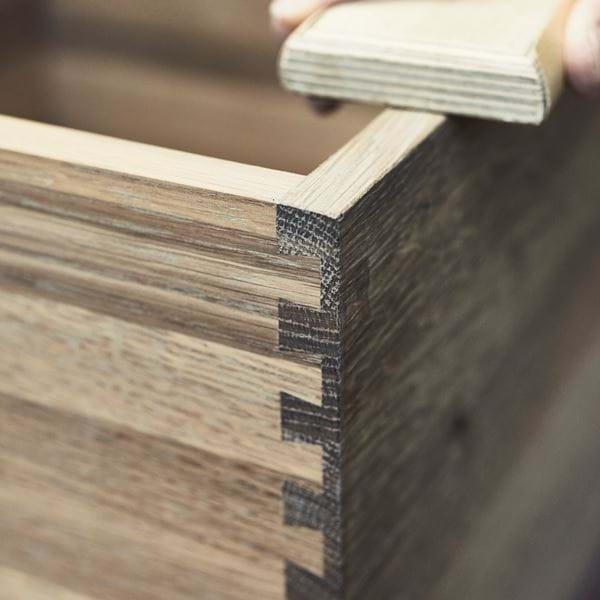 With you for life
Now you know a little more about what goes into a Neptune kitchen, we hope you can see why we say with confidence that they're built to last. But for that extra reassurance, we offer a lifetime guarantee for every home that uses one of our approved installers.
You'll probably never need your guarantee, but peace of mind is a lovely thing to have. All we want is for you to enjoy your new kitchen to its absolute fullest without a moment's concern.