For the love of marble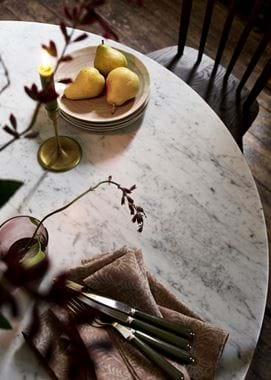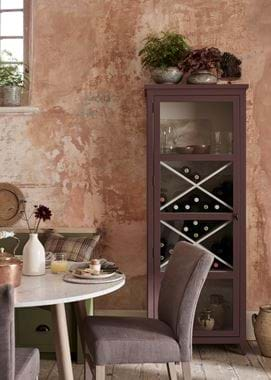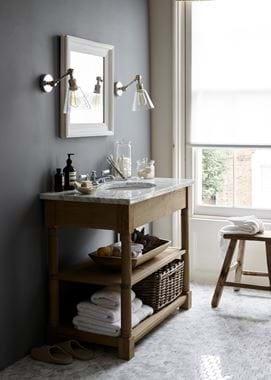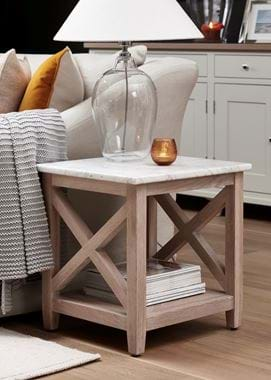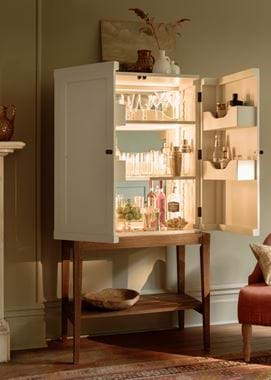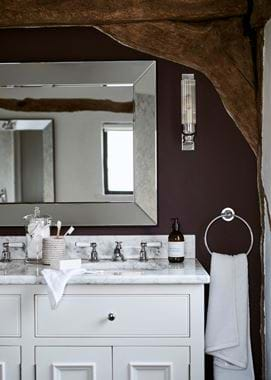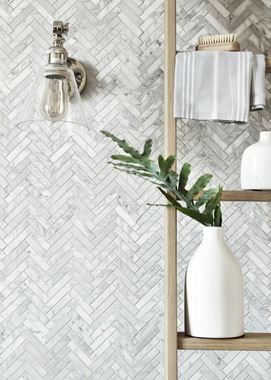 For the love of marble
It all started with the Romans. Around the mid-second century BC, the Romans were importing all things Greek into the city – sculptures, books, cultural artefacts, even craftsmen and artisans; and, of course, marble. Lots of white marble. As Rome's armies extended their power east and west, so did their taste for marble of different types. From Thebes in Egypt came the deep green 'serpentine', while the deep-red 'rosso antico' was sourced from near Sparta in Greece. Chemtou in Tunisia produced the striking 'giallo antico' whose deep honey colour was flecked with red and pink veins, or blue ones like a smelly cheese.
Other varieties came from the hills of what is now Turkey or the Greek islands, and all of these were extracted, packaged and shipped back to Rome to delight its citizens and show how far Rome's power had stretched. Exotic coloured marbles from her growing empire were displayed in highly polished, complex geometric patterns on columns and floors of imperial buildings. The ancient world was, in fact, technicolour.
Then a show of wealth and power as much as artistic fashion, marble still holds us in its thrall. Difficult to extract from the ground and in finite supply, it's formed through complex geological processes of heat and pressure which are incredibly variable and unpredictable. Impurities, minerals and trace elements produce the different shades and qualities of stone, ensuring that no two quarries and no two marbles are exactly the same.
With an impenetrable coolness, it's a material that at once feels tactile and strong, valuable and versatile. It comes imbued with emotion and cultural relevance. It introduces texture, colour and structure. Demanding to work with, it deserves our patient attention, whilst its enduring quality ensures it never goes out of fashion.
Like a good recipe, we use marble when we want the individual ingredients to sing. Eye-catching and understated, it can be the centrepiece or a discreetly luxurious background. Classic Carrara marble is our favourite. Sourced in Italy and used by ancient Greek and Roman sculptors, Renaissance masters and architects of some our most famous landmarks – London's Marble Arch, Agra's Taj Mahal and the Parthenon in Athens. It has an elegant purity with its snowy colouring and subtle veining which we hone to create an almost-matt finish and soft, velvety texture.
Designing with this beautiful material requires some restraint. Take our Wycombe dining table. A smooth circular piece of marble sitting on top of elegantly tapered legs made from sustainable north American white oak. A little extravagance balanced by a simple, pared back design. Ardingly is another example where less is more – a desk or TV piece that can be transformed into a drinks cabinet or larder with a ledge of Carrara marble. A luxurious extra that's also practical, wipeable and cool to the touch.
Our collection of geometric Carrara tiles, Kennet, makes marble the confident backdrop. Laid in different patterns, these tiles offer a decorative and stylish finish for floors, bathrooms or kitchens – even fireplaces. More interesting to the eye than a conspicuous, uninterrupted slab and similar to the Roman practice of using thinly-cut veneers to add textured surface decoration. Whereas then, though, colour was riotous, now we'd use the soft palette of Carrara alone to give a more contemporary aesthetic.
And perhaps that's how to introduce marble into our modern homes. Clean lines rather than ornate flamboyance. A soft palette of white and grey for a subtle hint of simple luxury that's less Liberace and more relaxed Tuscan villa. An organic material of the highest calibre, marble adds that element of gravitas and playfulness, sophistication and spectacle – something the Romans knew all about.
You'll find marble used subtly throughout our collection, from the tabletops of our Wycombe and Herston furniture to the Kennet tile designs and the surfaces on our Edinburgh and Chichester washstands. If you're designing a kitchen with us, you can also work with your designer to bring marble into your scheme.