Why we love Lloyd Loom furniture inside and out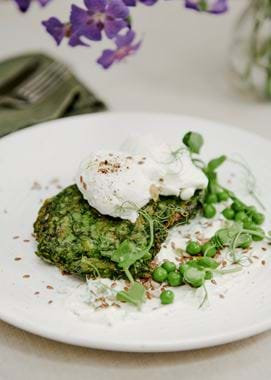 Why we love Lloyd Loom furniture inside and out
If the sight of Lloyd Loom brings to mind perfectly mown lawns and tea on the terrace, you're not alone. Unsurprisingly for a type of furniture that was produced in vast quantities from the 1920s to the middle of the twentieth century, Lloyd Loom has a distinct 'summer at Downton' feel about it. An air of elegance and comfort.
What is surprising though, is that it's Lloyd Loom's sturdiness that made it such a success in the first place. It was actually created in America, by Marshall Burns Lloyd (although it quickly spread to Britain when London-based W. Lusty & Sons acquired the manufacturing rights in 1921), as an alternative to natural cane. Made by tightly twisting kraft paper into continuous, twine-like lengths, weaving these into panels reinforced with steel, then attaching these to bentwood frames, Lloyd Loom has all the texture of cane, but won't snap or bend. And crucially, because the paper is twisted into such long lengths, there's no possibility of snagging your clothes like there is with short pieces of cane. You might have come across a vintage Lloyd Loom laundry basket before. They were – justly – very popular.
'Lloyd Loom' refers to the material and manufacturing technique, but has also come to be synonymous with the style of furniture as well. The curved-back chair, with its continuous line from back to armrests, is especially iconic – and a design that we've referenced in our own collection with the Chatto armchair and matching sofa. Its wraparound shape, slim legs and – in the case of ours – finishing details like the plait along the edge, are all quintessential of Lloyd Loom furniture's refined yet comfortable personality.
Lloyd Loom lends itself to a garden – or garden room – setting. Even though it's painted, its wicker-like texture is completely at home here, and in fact the painted element means that it works both outside and in so you can change it around in winter and summer. It's relatively lightweight too – even in our Chatto collection where we've swapped the bentwood frames for weatherproof aluminium – to make this movement with the seasons easier. Lloyd Loom also tends to have a classic air about it, perhaps because it's so closely associated with the early twentieth century, and because it has a fine texture that suits equally fine and curvaceous shapes.
But, that's not to say you can't bring Lloyd Loom into a contemporary home, or into rooms beyond the garden's fringes. It's a wonderfully versatile material that can be fashioned into almost any shape and type of design. And because it's painted, you can not only personalise it to your space and style now, but also repaint it in the future (we use our water-based eggshell on all our Lloyd Loom pieces so you can easily repaint with the same – the only exception being Chatto, which is finished with an outdoor paint). Our Montague collection takes the texture and refinement of Lloyd Loom and updates it with more minimal shapes and straighter lines (although still with the occasional curve). From the barstools and dining chairs to the headboard and blanket box, depending on your choice of colour these can be barely-there pieces all about texture or they can make a stronger statement that's, nevertheless, softened by the light and shadow in the weave. Either way, they'll quietly add depth and a subtle sense of history to a room.