How to make fresh aioli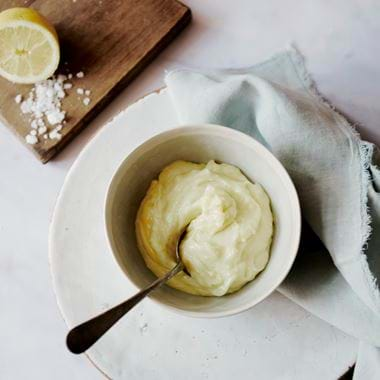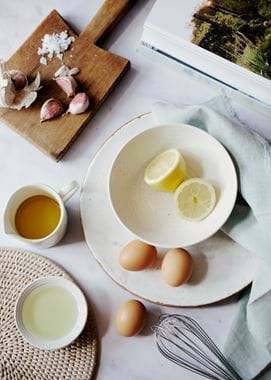 How to make fresh aioli
Strictly speaking, aioli is a sauce made using garlic and olive oil, but including eggs (as this recipe does) makes it more like a mayonnaise in texture. It seems like a fuss to make it yourself, but trust us, it's well worth it. We love it served alongside grilled fish, tossed through a potato salad, or simply spooned into a bowl for dunking a chunky, salted homemade chip. Because it's a fresh egg-based product, you should keep it refrigerated and use it within three days. This only makes a small quantity though so you can make it little and often. Here, virgin olive oil is your best option if you can find it. Normal olive oil isn't quite tasty enough and extra virgin will turn your aioli green and can slightly mask the garlic.
What you'll need
70ml virgin olive oil
50ml vegetable oil
3 garlic cloves (plump ones)
1 egg yolk
1 lemon, juiced
¼ tsp flaked sea salt
What to do
Using a blender, blitz the egg yolk and lemon juice for 30 seconds.
Add the oil, very slowly, while it's still mixing, until it's all been added and then immediately stop blending to prevent the mixture from splitting. At this point, you have your homemade mayonnaise.
Grind the garlic with the salt in a pestle and mortar until it's puréed into a paste and stir it into your mayonnaise.