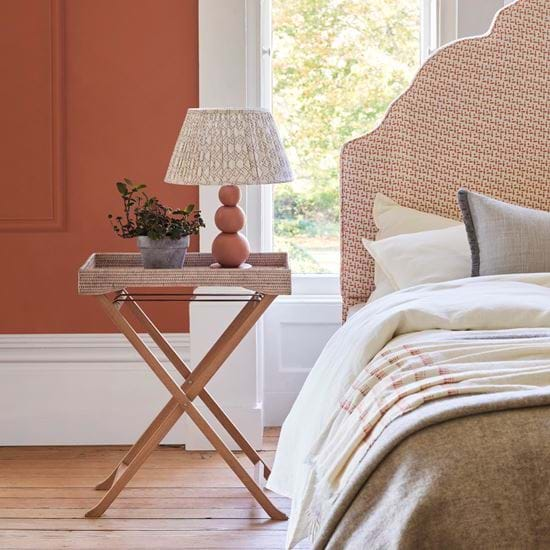 Terence & Ashcroft
Flexible and versatile butler's tray table designs, made up of a set of x-frame folding oak legs with leather straps and removeable trays in either oak or hand-woven rattan. As a bed's permanent side tables, they'll give a lighter look than solid bedside tables will, but there's also the opportunity to use these as moveable pieces for serving breakfast in bed.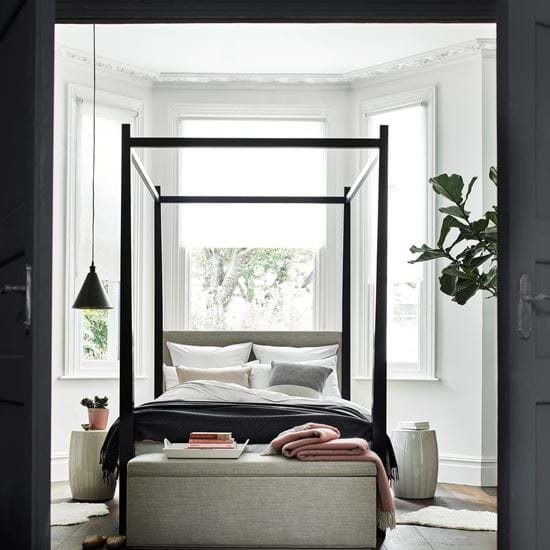 Beswick
Small and ceramic, Beswick is the sort of side table that'll work best in a guest bedroom as it's more of a decorative piece than one that offers storage space. It's sleek and simple, and finished with textural grooves and crackle-glaze detail.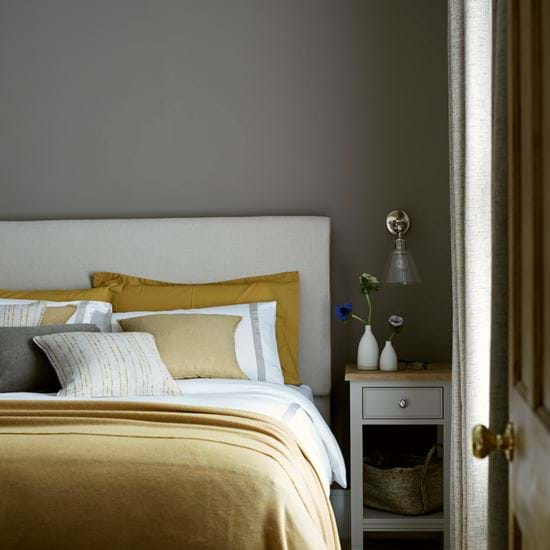 Chichester
If you need more in the way of storage beside your bed, then Chichester, with its cupboard and drawer, is the one to choose. Style-wise, like all the other pieces in the Chichester collection (including the matching wardrobe and drawers), it's a very timeless, classic and understated design.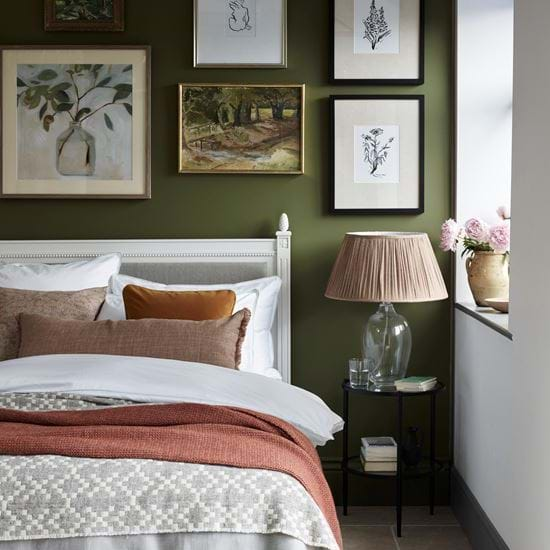 Coniston
Coniston is a lighter, airier piece than our other bedside designs. It's a refined and subtly traditional, small round side table made from blackened metal and glass, and includes a useful shelf underneath the tabletop for books and magazines.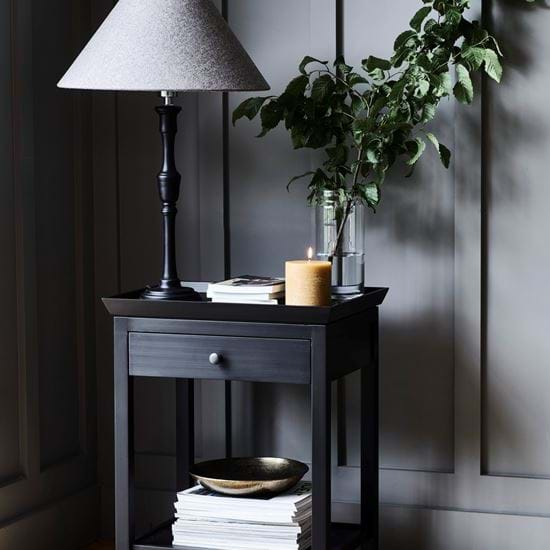 Aldwych
Aldwych is one of our most minimal bedside tables, all about the simplicity of the clean lines, which means that it works in both more traditional and contemporary rooms. It's a painted design, available in Snow or Warm Black or made-to-order in any of the other shades in our paint library.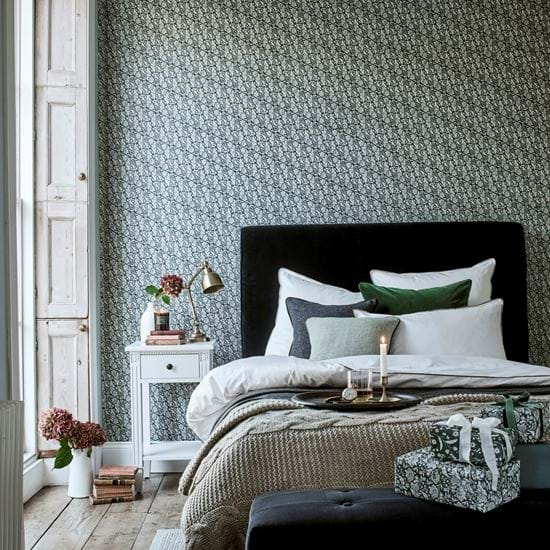 Larsson
Larsson's a delicately-proportioned bedside table with intricate, carved details and a lightly distressed finish in off-white and pale grey (although you can also choose a flat finish in any of our paint colours). It was inspired by the graceful style of Gustavian furniture.