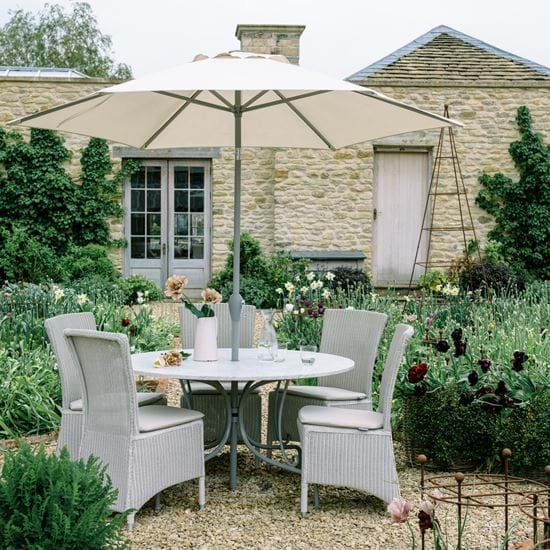 Round
Three sizes and three styles – including the tilting Staysail – so you can pick the design to perfectly coordinate with your round table.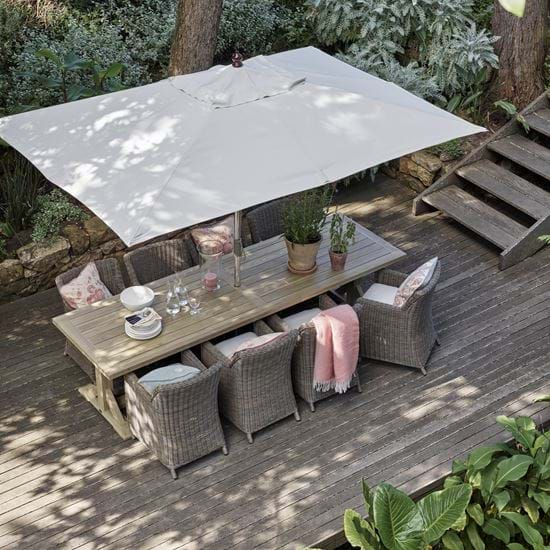 Rectangular
Long, straight-sided versions of our chrome Spinnaker and teak Classic parasols, to fit neatly over rectangular tables.
Freestanding
Our square parasol, Spritsail, is a freestanding, cantilevered style designed to sit beside a table or seating area and tilt so the shade's in just the right place.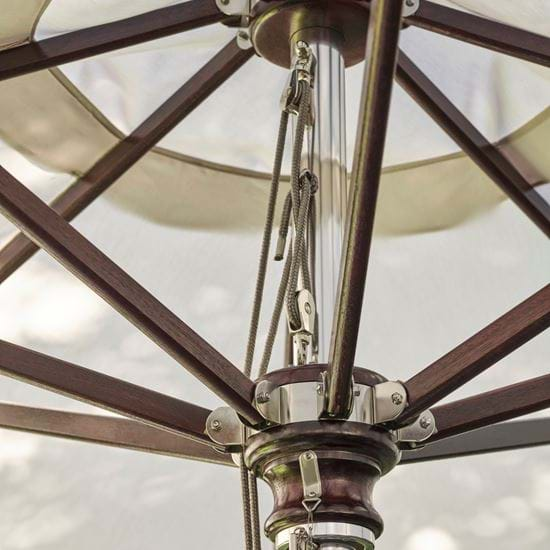 Canopies
Spare natural-coloured canopies for our Classic and Spinnaker parasols. To have on hand while the other's in the wash, or for a replacement in years to come.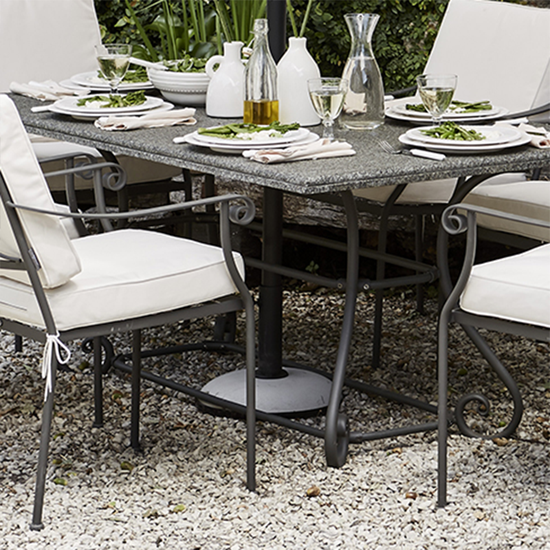 Bases
A classic, stone-topped base and a sleek, understated metal one, as well as the all-important under-table lock for keeping your parasol securely in place.