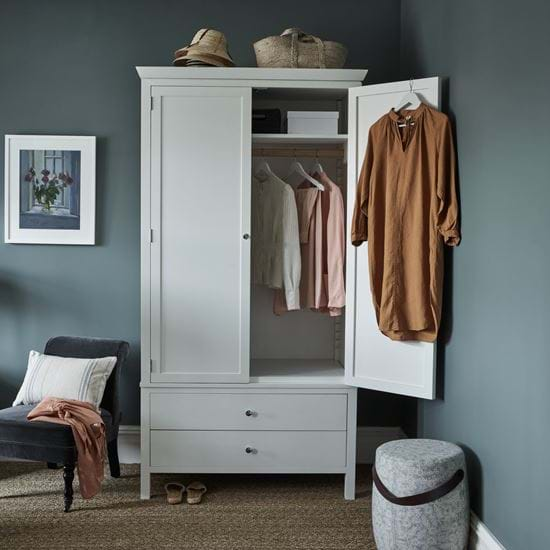 Aldwych
Aldwych is our slim and contemporary Shaker-inspired wardrobe. Available in Snow, Warm Black or your choice of paint colour.
Larsson
Our Gustavian-inspired wardrobe collection, the Larsson designs feature delicate carved details, elegantly tapered feet and a gently distressed finish – although you can choose a flat finish with our bespoke paint service. Choose from two sizes: a two-door wardrobe and the grand, three-door design.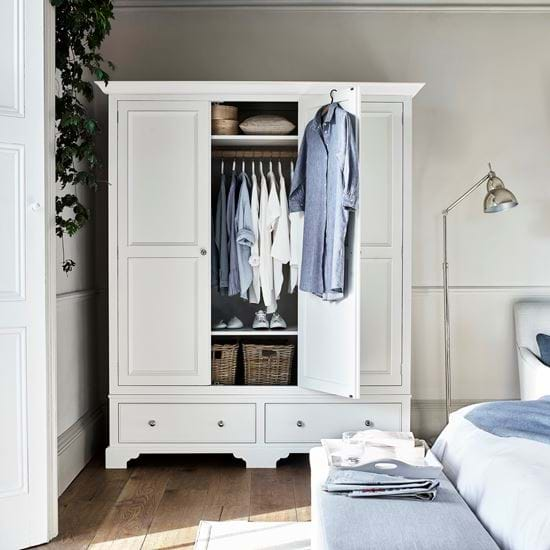 Chichester
Classic Chichester takes its cues from dependable antique English furniture. It's a refined and quietly traditional design, available in three sizes and styles of wardrobe.