Clementine
This cotton bedspread and its matching cushion draw on the traditional craft of quilting in a contemporary way. With a stone-coloured border surrounding a white centre simply quilted with running stitch, they'll bring texture to your bedroom without disturbing the calm and tranquil feel.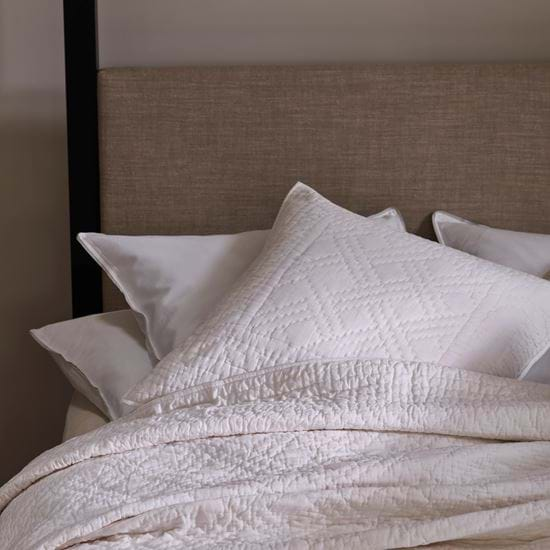 Edie
Edie might be inspired by traditional French quilts, but we've chosen a geometric trellis motif and straight (rather than the usual scalloped) edges so it'll work in contemporary spaces too. And, thanks to their all-white palette, this cushion and bedspread will add to the welcoming layers of texture in your room without introducing colour.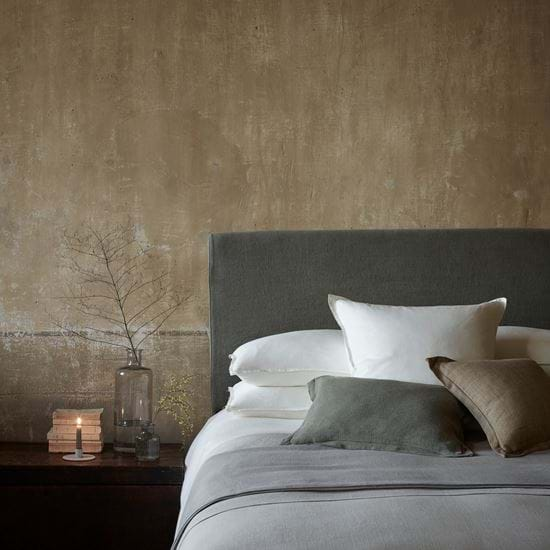 Edith
Edith is just as timeless as Albertine but, being made from natural linen, it has a more relaxed feel that suits less traditional bedrooms. It comes in a creamy off-white colour, for a softer look than bright white, and has a very simple and small stitched Oxford border detail.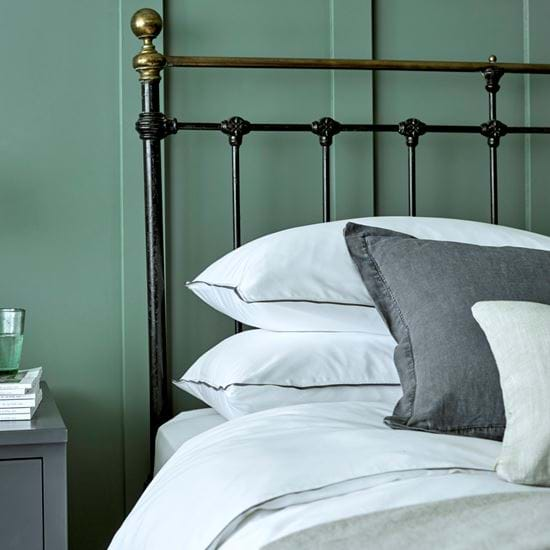 Albertine
Bed linen doesn't come much more classic than Albertine. Made from white, 500 thread-count Egyptian cotton in a sateen finish, with a touch of interest from the slim grosgrain ribbon edging, it'll suit almost any bedroom.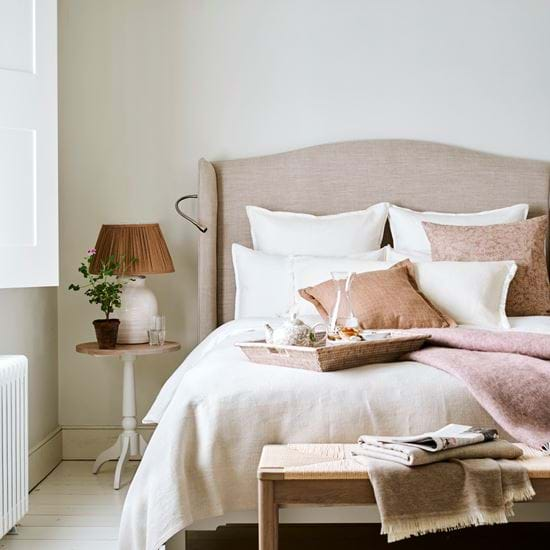 Ardel
An inviting bed is all about layers, in our opinion. They say, if the temperature drops (or climbs), then sleep need not be disturbed because the perfect layer is close at hand. They're also the key to dressing a bed beautifully, adding tone and texture. And these linen bedspreads do that in a wonderfully oversized way.