The story behind our covers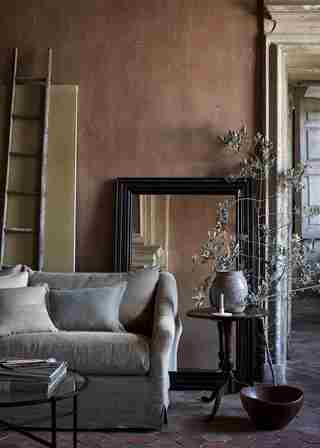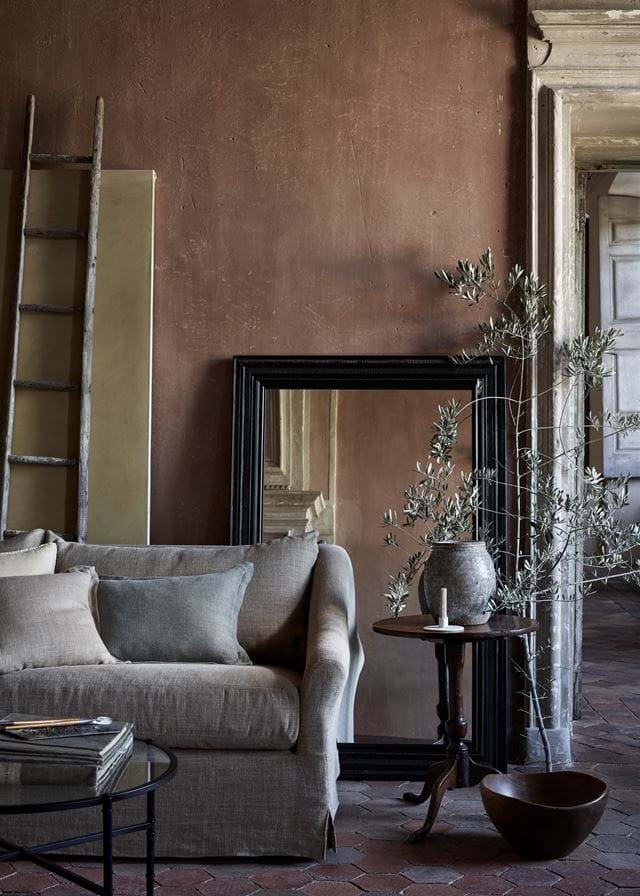 The story behind our covers
The frame
Two years of research showed us just how bad things on the inside could be. Sometimes frames would be unfinished, or they'd be a mixture of cardboard, staples and MDF. But our background was in garden furniture – and in garden furniture every joint is visible because the wood is entirely exposed. It meant that our approach to sofa-making was always going to be different. The state of how many sofas were currently being built made us even more certain of that.
We always start with the frame. We don't believe that just because something isn't visible, it doesn't mean it should be any less attractive to look at. We opted for tulipwood – it's an incredibly strong and reliable hardwood, but less expensive than oak, which was an important consideration as we didn't want our seating to cost an arm and a leg. The frame is a quality piece of furniture in its own right. We even have exposed armchair frames in most of our stores so that you can see for yourself the proper jointing and construction, and hopefully feel the care that goes into each and every one.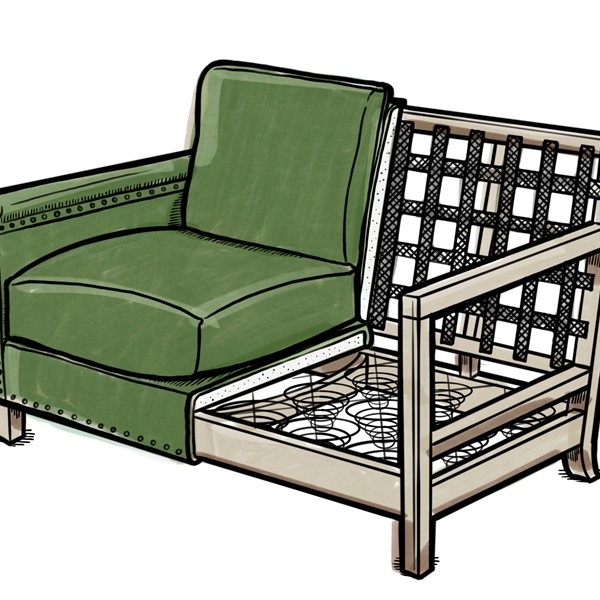 The design details
There's an awful lot to consider: the style, the shape, the rake, the pitch, and so forth. Our collection has a number of different characters so there's a spectrum in terms of style, from the clean and contemporary Shoreditch to the more classic, Chesterfield-inspired Charlotte; and a span in sizes too to accommodate spaces little and large. But perhaps the most complex aspect of the design is the ergonomics. Most sofas have flat bases, but they don't necessarily spell out comfort. You need to have just the right amount of support under the knee, it needs to feel deep enough to curl up on, you should consider the knee to floor height and the degree of recline. These functional areas then affect proportions. Trying to balance function, form, fit and feel really isn't easy.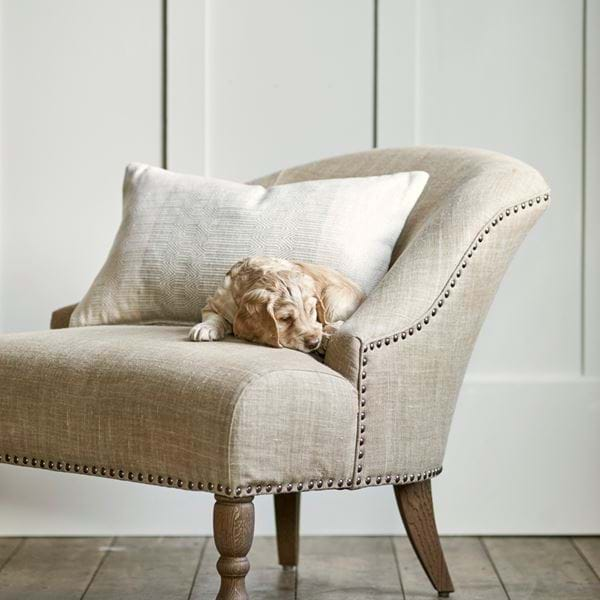 The fillings
When the frame is beautifully built and the design carefully considered and constructed, we move onto cushion fillings and springs. The cushion density has to suit the character of that particular chair. We use a combination of foam, fibre, duck feathers and down (for extra loftiness), because none of them are quite sufficient on their own. You want to sink-into your sofa, but you don't want to feel like you need to be constantly plumping. Sofa cushions need to bring together comfort, shape and rebound. Each chair is designed with a different filling ratio. Consider George, a sleek, architectural sofa whose cushions need to be less-domed, unlike Olivia whose classic shape very much requires a pillowy silhouette. As for the springs, we favour the more modern alternative to the coil spring: serpentine springs and elastic webbing.
It's a wonderful combination because they don't sag, but most people avoid serpentine springs as they can damage the frame. Our solid timber frames mean that we're able to use the best possible springs for the job. Some sofas are pocket sprung (most commonly used for mattresses because of their ability to evenly distribute weight) but we find our combination to be far comfier, far more practical, and they can play the long game. And we should know – we test every one of our armchairs and sofas in our own homes. John has had the Eva sofa in his family home from the moment it was first made. We give them all that we've got, to see just how much they can take. We let our product testing span decades, so we can watch how our designs mature, and how we can help them to be at their best for as long as possible.
The future
We've designed upholstery with frames that will endure. So even when the fabric begins to tire, and eventually, when the fillings need a bit of a pick-me-up, you can take your piece – be it a sofa, an armchair or footstool – to a re-upholsterer and they can do just as John did – re-fill the cushions and re-cover the body with a new choice of textile. And when you do, we'd love to think that the reupholster will be able to appreciate the lengths that we've gone to. And who knows, maybe in centuries to come, it'll be one of our sofas that becomes a revived antique.