On display
We refresh our store interiors as and when our seasonal collections change. Some designs will always remain though – our flagship ones – the ones that we know you love the most. Below we've given you an idea of some of the designs that you'll find at our Redbrick Mill store. But if there's something specific that you'd like to check with us, or if you don't see what you're looking for listed here, you're welcome to call ahead and we'll let you know if we have it on display.
All four of our kitchen collections are waiting to be explored so you can get a real feel for every aspect, from cabinet design to work surfaces. You'll find each one is set side by side with a living or dining space so that you can better see how they might work in your own home, be it a city apartment, contemporary townhouse or country cottage.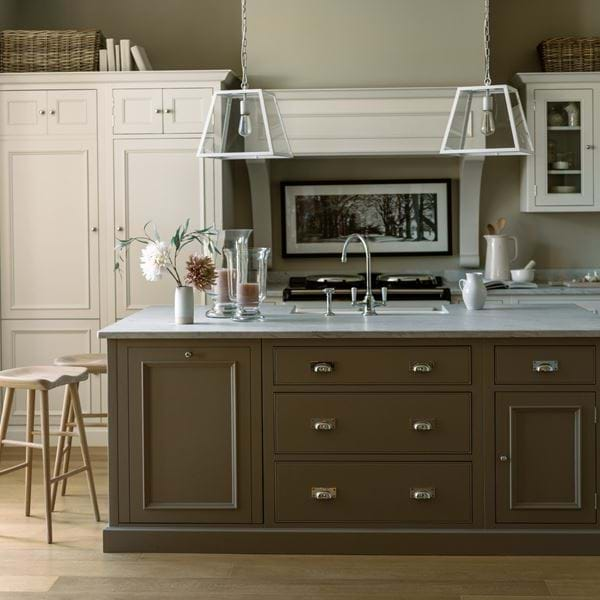 Inside Neptune Redbrick Mill you'll find seven of our most-loved dining tables with perfectly paired dining chairs, all dressed with a small selection of our tabletop pieces like pure linen tablecloths and hand-made crockery.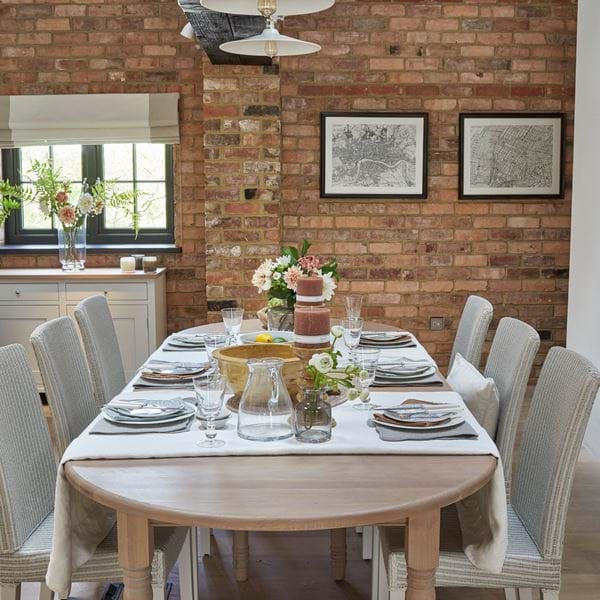 Whether they're arranged as cosy, family snugs or more formal sitting rooms, you'll meet most of our living collections in store, including many of our sofa, armchair and footstool designs. You'll also spot elegant solutions for storing televisions, home library concepts and study set-ups. And you're very much encouraged to slip your shoes off, put your feet up and make yourself at home.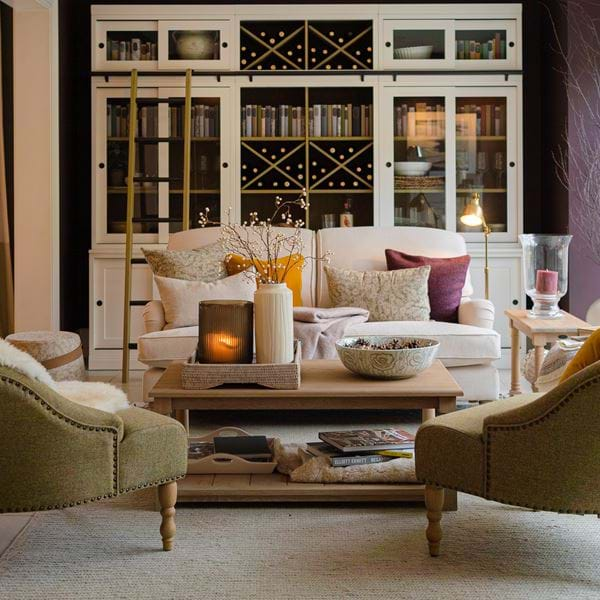 In our bedrooms, you'll discover serene and restful decorating ideas, capacious wardrobes and chests of drawers, and blissfully soft, Portuguese-made cotton and linen bedding. Then there's our solid timber beds, of course, upholstered headboards and handmade, natural mattress Barrington. And like in our living rooms, trying them out for yourself is most definitely encouraged.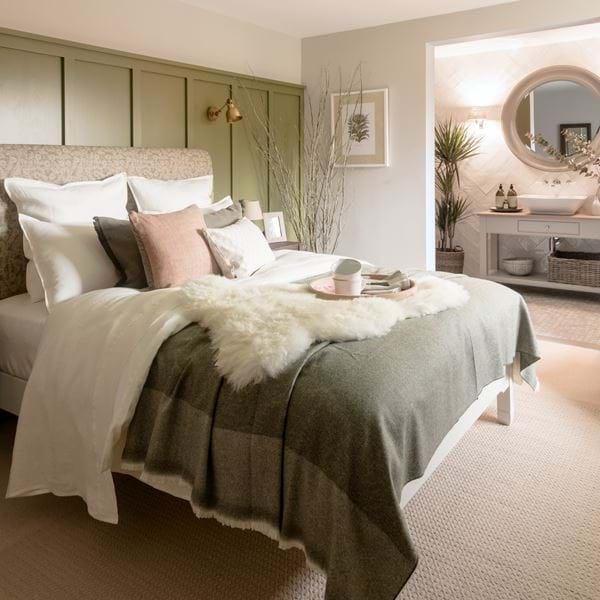 Next door to our bedrooms, you'll also often find dressing areas and washrooms. This is where you can discover our natural timber and Carrara marble washstands, our made-in-the-UK bath & body collections, and our elegant storage solutions to help you create a calm and welcoming bathroom.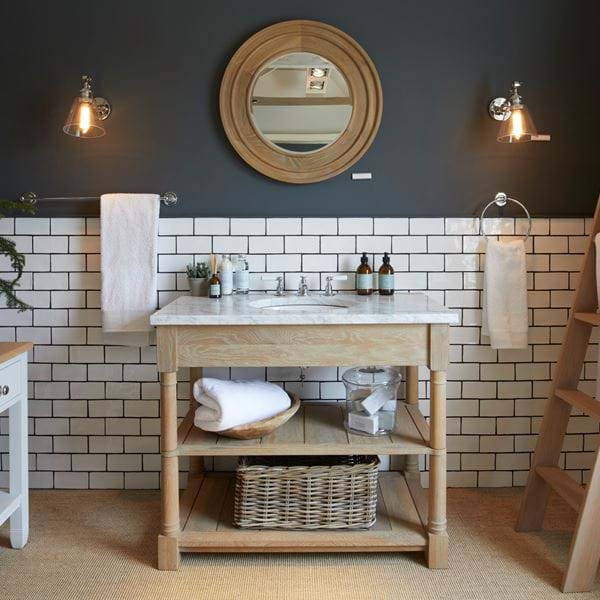 Our in-store design library is the place that you can really get to know all our decorating finishes – from paint colours and wall coverings to flooring and fabrics – and where you can pick up samples to take home with you. You'll also be able to see many of these finishes in-situ as you walk around. And, when it comes to lighting, you'll spot the Coates recessed ceiling lights in action throughout our store, not to mention many of our other ceiling, wall, table and floor lights dotted around.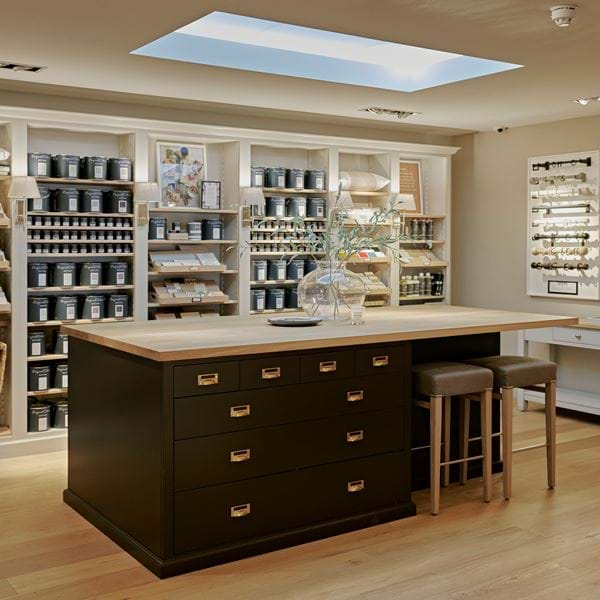 Our design team
Whether you're looking at a new kitchen or you're considering top-to-toe decoration, we're here to help make your home projects simpler and easier with designs that's personalised to you.
Your very own designer
If you're thinking of investing in a new kitchen or a room in your home, our designers will work with you on a one-to-one basis. First, you'll come in to have a free design consultation here at Neptune Redbrick Mill. Then, they'll come to your home to develop your design, and will stay by your side until the kitchen you've always wanted is all yours.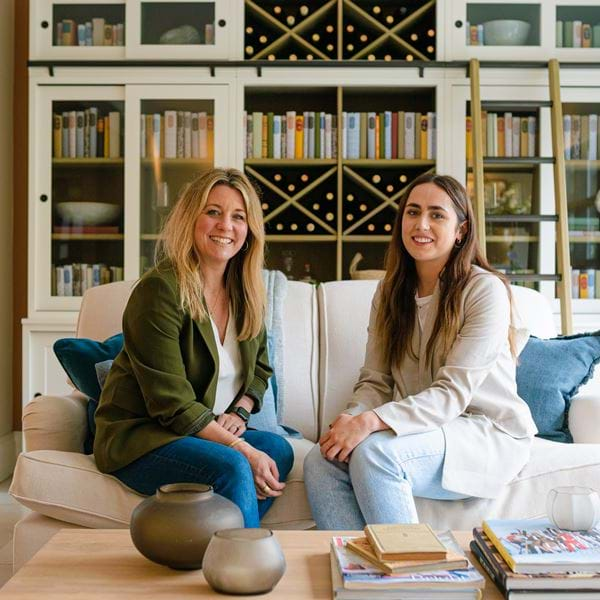 Get in touch
If you'd rather not call, you can send us a message using this little form. You can also use this form to leave us any feedback, good or bad. We'd love to know what you think.