Neptune Guildford
171 High Street, Guildford, GU1 3AJ
Open today until  6:00 pm
Monday-Saturday: 10:00 am – 6:00 pm
Sunday: 11:00 am – 5:00 pm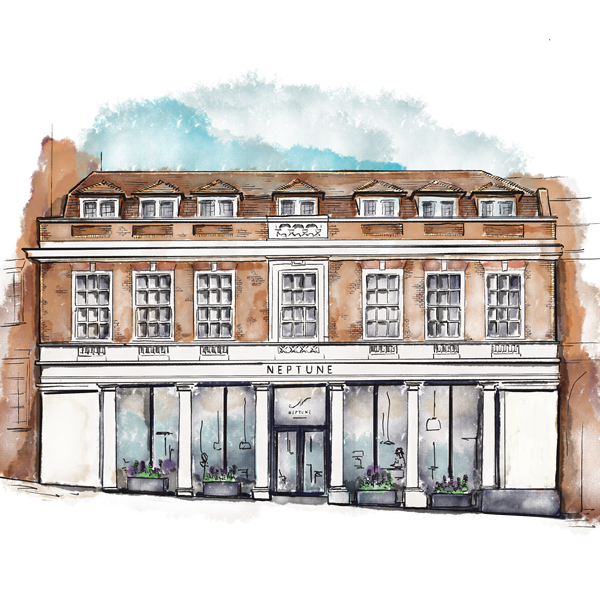 A warm welcome
You'll find our store in the heart of Guildford, sat on the historic cobbled high street. It's a sash-window fronted Georgian property that was, once upon a time, a bank. A little smaller than most of our other stores (although watch this space as we have big plans for the future), Neptune Guildford is nevertheless full of character – and many of our designs. With its curved front and wedge-like internal layout, it's also full of ideas on how to make the most of an unusually-shaped space.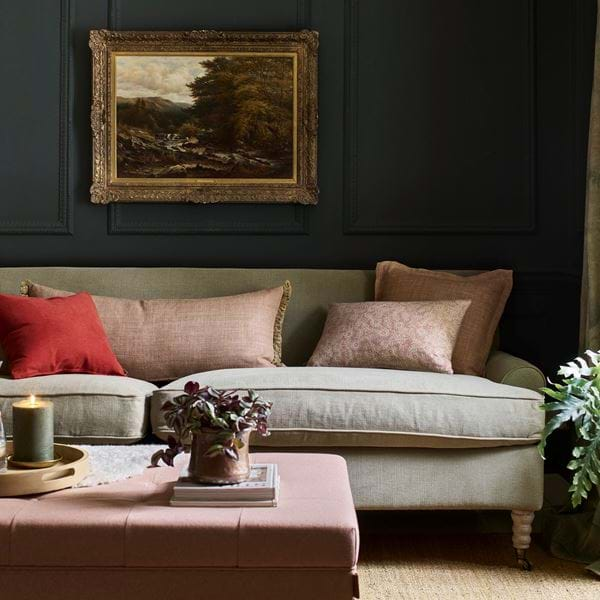 We're clearing the decks
Come March, we'll be welcoming new designs into our store as part of our spring collection. But first, we need to find new homes for some of our existing pieces. All these designs have been on display, so they may have the odd mark here or scuff there, but they're all available with 20% off. Just visit us in store or give us a call if you'd like to find out more.
Who you'll meet
Our team is best described as warm, chatty and full of ideas! In store you'll meet our lovely Home Specialists Sarah, Shailie, Rachel and Freya. All have interests in interior design and are well equipped to support you with everything from picking your forever furniture, to helping you bring a forgotten nook or corner to life with a well placed mirror and light! They are lead by our wonderful Assistant Store Leader Emmaleigh, who is on hand to guide and advise.
In our Design Office you'll find our designers Gareth and Jess. Both have a wealth of knowledge on how to make the most of your space (big or small!) whether a sprawling manor or a cosy townhouse or apartment. Gareth and Jess have both been nominated as Neptune Designer of the Year and are able to combine the timeless, practical elegance of Neptune with your own style and needs to create a space that is uniquely yours. Lauren, our Design Assistant, is powering the team behind the scenes. She is around to help you understand the design process but is also well versed in design principles herself, so can advise you on small projects and how to make the most of your space.
Behind the scenes you'll find Amy, our Store Leader, steering the ship. She's an experienced retailer who always wants her customers to have the best experience and always welcomes a chance for a cup of tea and a chat about your projects.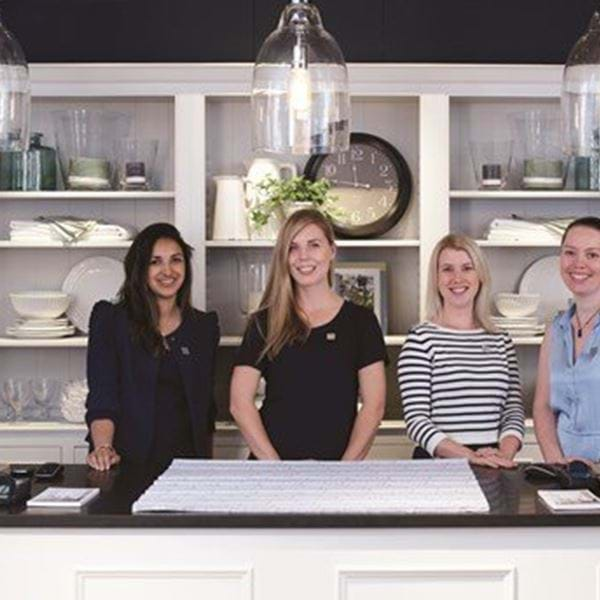 Our home & kitchen design services
No matter how large or small your project, whether it's one room or ten that you're redecorating, we can help make the process less overwhelming. To find out more about our Home & Kitchen Design Services, visit us in store or take a look around our website.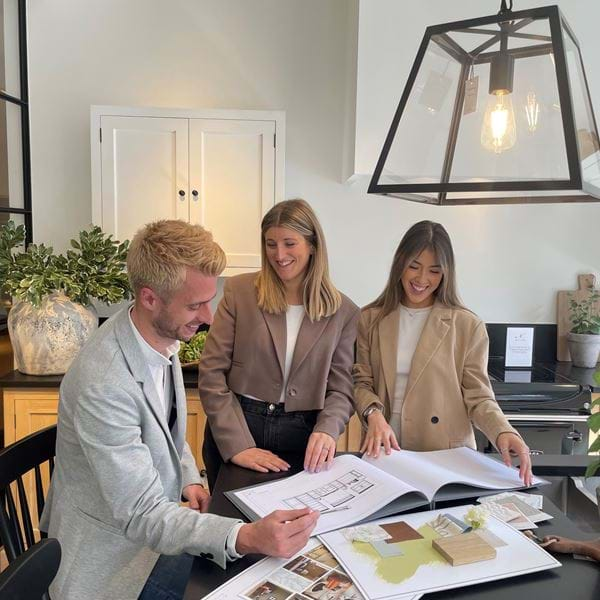 Because of our city centre location, we don't have our own car park, but there are a few pay-and-display car parks nearby, such as York Road and North Street. Please note the the High Street is pedestrianised during the day.
Neptune Guildford is largely spread across one floor, but there are two sections of the store where there are a few steps. If there's anything you would like to check with us before you visit, we're just one call away though.
We're small but perfectly formed! Whilst a few corners are a little tight, you shouldn't have any trouble with a buggy or pram.
Well-behaved dogs are more than welcome too, but please do keep them on a lead.
Get in touch
If you'd rather not call, you can send us a message using this little form. You can also use this form to leave us any feedback, good or bad. We'd love to know what you think.