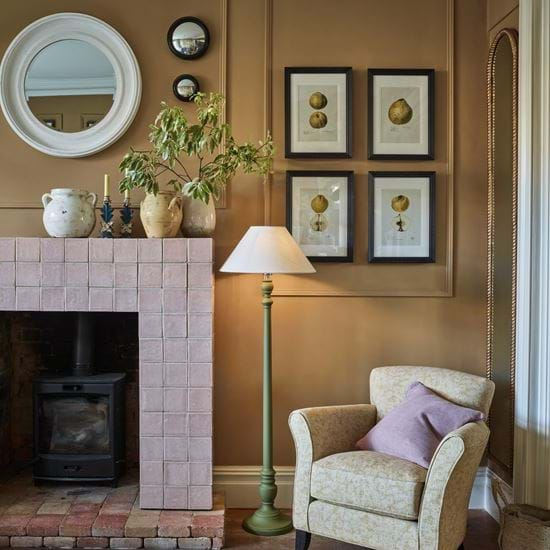 Highgate
One of our most detailed floor lamps, Highgate is as much about decoration as it is lighting. It has a turned wooden stem that nods to a traditional aesthetic, and is available in either your choice of paint colour or textural natural oak. As floor lamps go, Highgate is also on the shorter side which makes it great for reading under or partnering with low seating.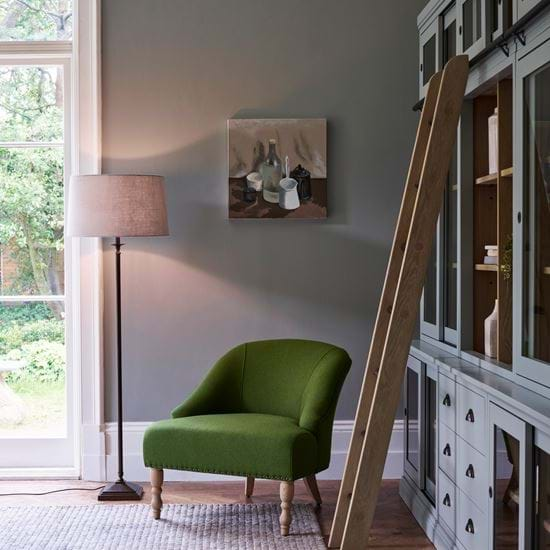 Hanover
Hanover is our classic floor lamp design, made more for casting a wider, softer glow than our adjustable reading lamps. It comes in a timeless nickel finish and can be paired with any of our shades.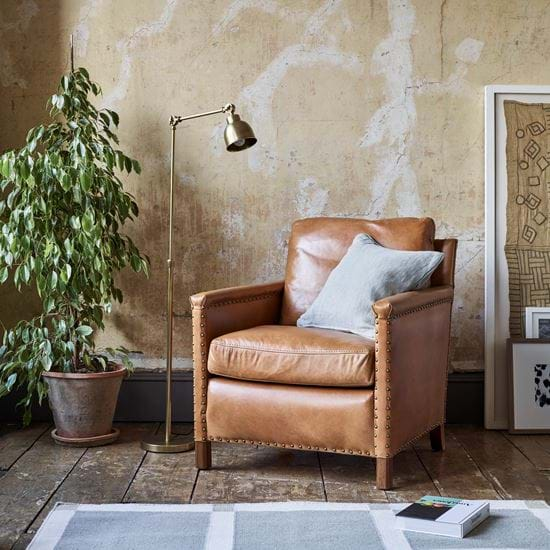 Brompton
The floor lamp equivalent of our Brompton desk lamp, these designs feature the same vintage-inspired details. Choose from two sizes and two finishes: polished nickel and brushed brass.
Chetham
Our swing-arm Chetham floor lamps are made for pairing with your favourite reading chair. There are two designs: one with a shade, and the other small and discreet.