The laundry room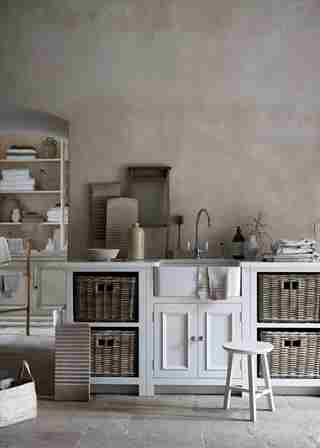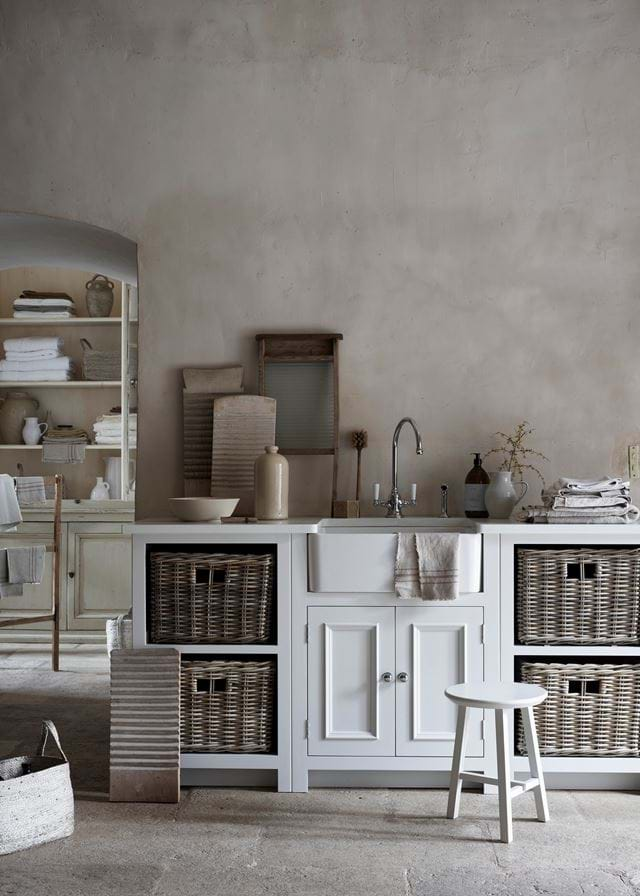 The thinking
Like with everything we do, we thought, and we thought, and we thought some more about everything we would want in our own lives from a laundry room. We tried the widest and the narrowest vacuum cleaners and ironing boards to ensure they could neatly tuck away at the same time within the same cabinet, and we considered spaces large and small to ensure there's a solution for every home. We didn't leave a 'peg' unturned.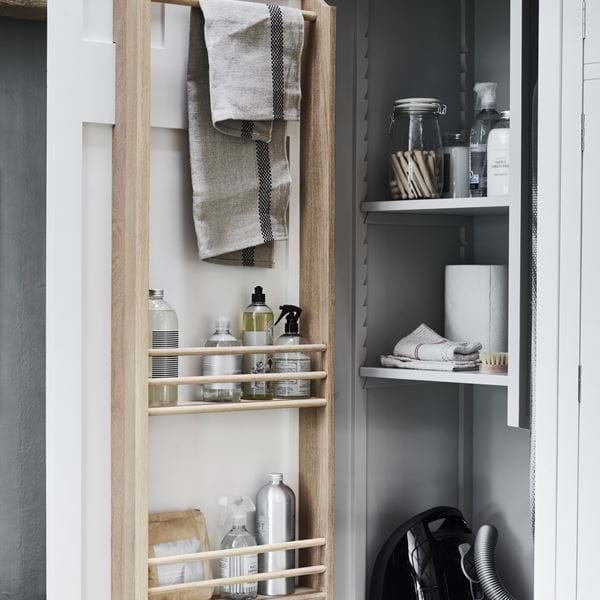 The broom cabinet
A way to hide away every cleaning essential from mop and bucket to iron and board.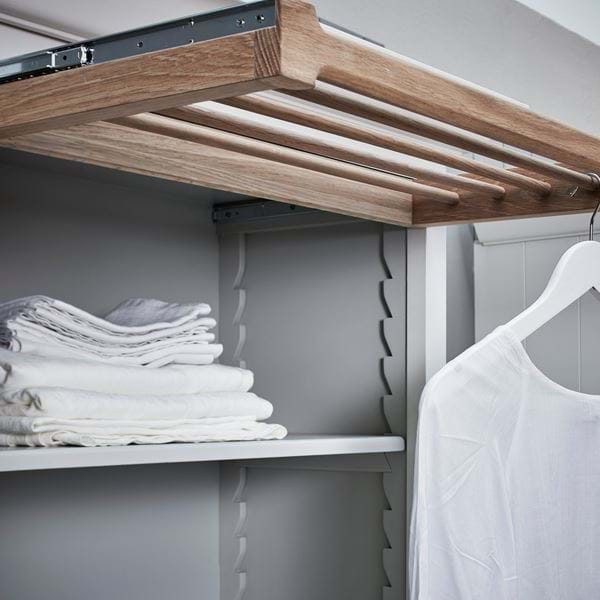 The airing rack
So much more than shelving, it has a traditional oak airing rack that glides out when needed.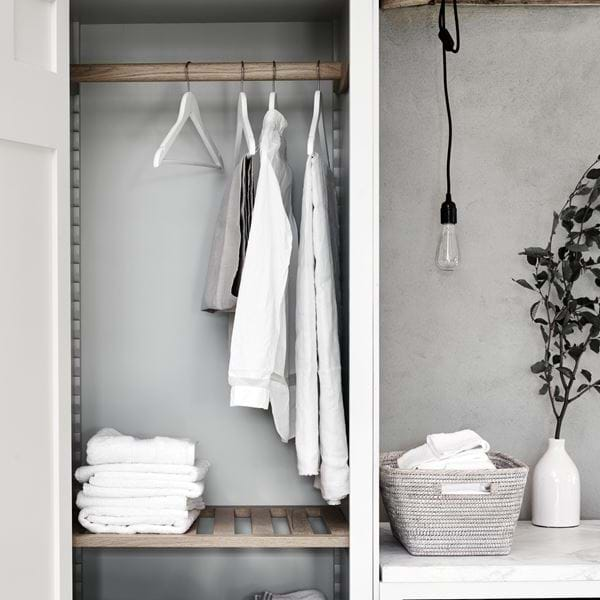 The airing cabinet
With hanging space and slatted shelves, this is the place where fresh laundry can air off in peace.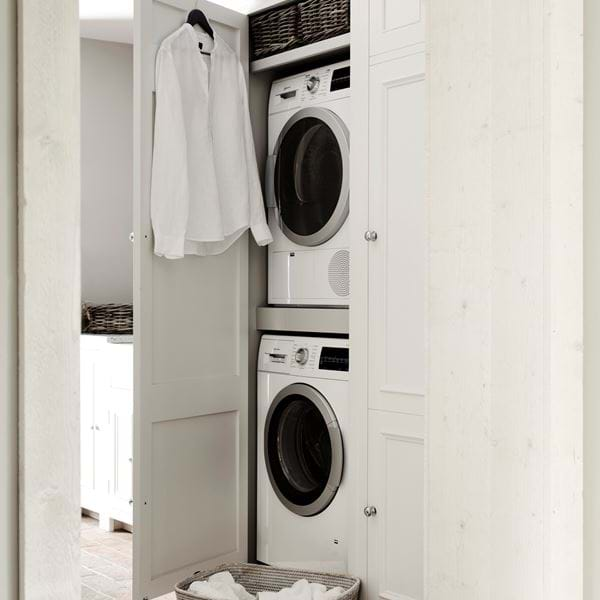 The appliance cabinet
Washing machine below and tumble dryer on its shoulders, this cabinet keeps appliances behind cupboard doors.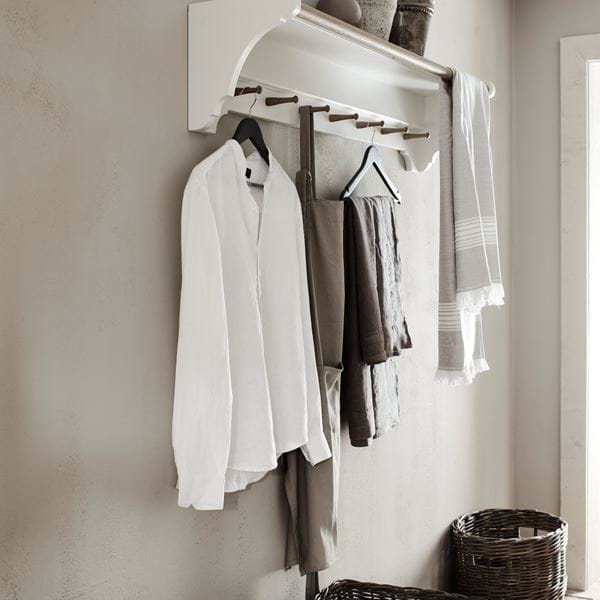 The peg hook shelf
Peg hooks for hanging and a subtle oak rod for dangling hangers, this is a rather clever space-saver.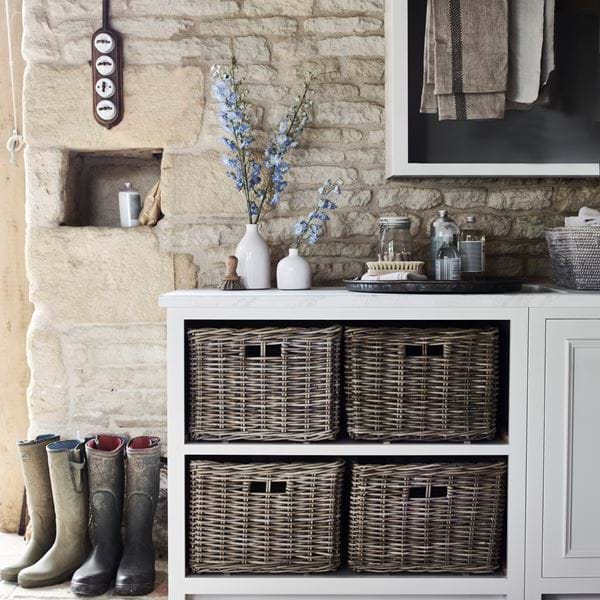 The washing baskets
Choose from a two- or four-basket configuration and use them simply for storage or as the prettiest of laundry baskets.
One style for any space
Most of our laundry room pieces belong to our Chichester kitchen collection (apart from the broom cupboard, which you'll also find in Henley and Suffolk). But that doesn't mean you need to pair it with a Chichester kitchen alone.
All four of our designs have the same heart and soul – natural timber and timeless styling – so you can feel free to mix a Chichester laundry room with a Henley, Suffolk or Limehouse kitchen next door.
It'll mark a change of pace from one space to the next, without feeling like you've skipped a beat.
The cabinets
Our designers are there to help you create the perfect cabinetry configuration for you, but so you can see all the different options at your fingertips, we've gathered all the base, wall and full-height cabinets for Chichester together here.