In the making: cushion and throw weaving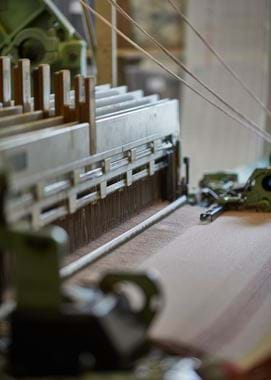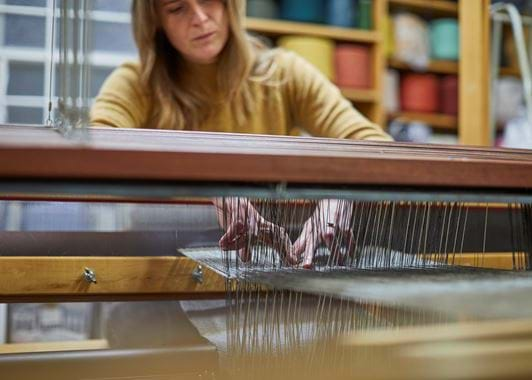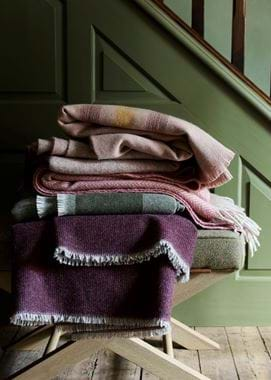 In the making: cushion and throw weaving
The history of weaving is a long one. Dating back to the Neolithic period in fact. And, in Britain, it indelibly shaped many industrial and rural communities, from silk in Spitalfields to cotton in Lancashire and tweed in the Hebrides. But, as production moved abroad in the 20th century, weaving as a skill was at danger of being lost in the UK. That is, were it not for the resurgence in the craft amongst younger makers. Makers like those at the small, hand-weaving studio in Bristol who we've partnered with for several seasons now to create limited-edition cushion and throw designs in natural yarns and with traditional methods – but in a wholly contemporary fashion.
The partnership that created the likes of our Kersey cushion and Henleaze throw is a thoroughly collaborative one. Our design team at Neptune work closely with the studio on the design – we have a lot of back and forth with the team discussing everything from trends and patterns to the combination of yarns that create each design's unique character. They then feedback to us with textures, woven structures and samples, each woven in the most traditional manner on their hand looms but employing a more contemporary, innovative approach to style. And then, when the perfect combination is reached, the designs are sent off to Lancashire to a larger mill to be woven on industrial looms. It's very much a joint creative effort.
It's also a partnership that we're very proud of. Their ethos aligns closely with our own; a fundamental belief in craftsmanship. At Neptune, craft is at the very heart of everything we do, which is why our makers are so special to us. Each one of the team at the Bristol studio is an accomplished hand-weaver and, like us, they believe that good design and first-rate manufacturing together create pieces that will last a life time.
Founded by two good friends with a shared desire to reinvigorate the art of hand-loom weaving in the UK, they support a close-knit community of weavers, creating new jobs, preserving skills and bringing new relevance to the craft. They also share our principles on sustainability, with natural fibres sourced from farms practicing regenerative methods, and each step of the making process taking place as locally as possible.