Ceilings: the forgotten wall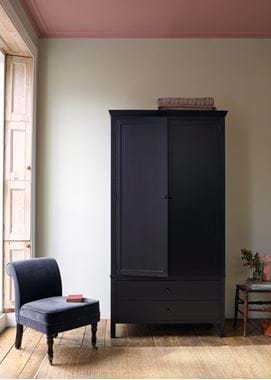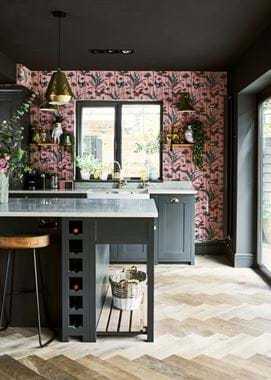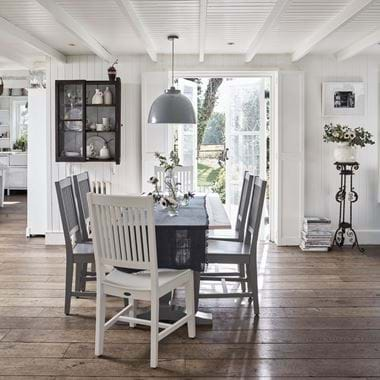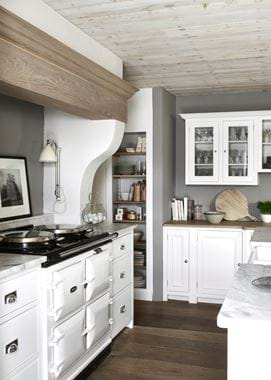 Ceilings: the forgotten wall
Often referred to as the fifth wall, the ceiling has been a focus of attention ever since Michelangelo adorned the Sistine Chapel or Marc Chagall painted dreamy scenes on the ceilings of the Paris Opera House in the 1960s. More recently, in our own homes, many of us default to a white ceiling but it doesn't have to be this way. A decorative ceiling can resolve certain spatial issues as well as adding visual interest and creativity to a room.
Colour play
Next time you plan to paint your ceiling, before automatically opting for white, consider the effects selecting a different shade might have for a room. If you carry the wall colours up onto the ceiling, it has the effect of blurring the edges of the room and consequently making it feel more expansive. Cooler colours tend to recede so a paler, cooler all-over wash will make the ceiling look higher. Conversely, warm colours tend to embrace and, painted over all five surfaces, will cocoon the room.
For added interest, you could try painting the ceiling a lighter shade to that of the walls to create a tonal scheme or introduce a stronger ceiling colour while keeping the walls neutral. This will draw the eye upwards but be sure to balance the look with similarly strong colour in the furnishings or accessories.
Wood treatments
Wooden beams are a wonderful mix of form and function, providing architectural decoration while supporting a structure. Exposing the beams in a low ceilinged room will create more height while beams in an overly lofty room or barn will help break up the air space (although bear in mind they won't help with insulation). While black-painted beams look a little dated these days, painting them the same colour as your ceiling will have a modern feel, and exposed roughhewn beams will feel more rustic.
If your home isn't blessed with original beams that are worthy of display, you could consider shiplapping the ceiling for a subtly rustic look. Shiplap was historically used on ships and barns as the wooden battens are configured to be watertight. Our Cranbrook shiplap boards can be stained or, for a more modern look, they could be painted. On a flat ceiling, set the planks in a uniform direction, but on a vaulted ceiling arrange them in an upward pattern, meeting at the top.
Alternative finishes
The Georgians and Victorians were fond of decorating ceilings with ornate plasterwork and there are plenty of options from the DIY to the professionally crafted for restoring such details. Originally designed to protect the ceiling from the heat and soot of candelabra, ceiling roses were especially popular during the Regency period. Today, they're a quick way to add depth to the flat surface and a great way to draw attention to a special pendant light.
In Victorian New York, pressed tin tiles were used as an affordable alternative to the expensive plasterwork of European houses. Recently, tin tiles have become popular again and now reclaimed tiles are much sought after, though an easier solution might be a tin tile effect wallpaper, perfect for an industrial luxe look.
And finally, how about wallpapering the ceiling? A recessed ceiling covered in a decorative pattern and bordered with a deep architrave will create visual texture and interest almost like a framed painting. While for a more temporary, fun solution in a child's room, you could consider decal stickers in stars or spots scattered across a bedroom ceiling. Surely a sweet way to fall asleep.