Call us collectors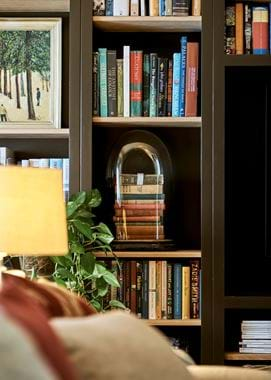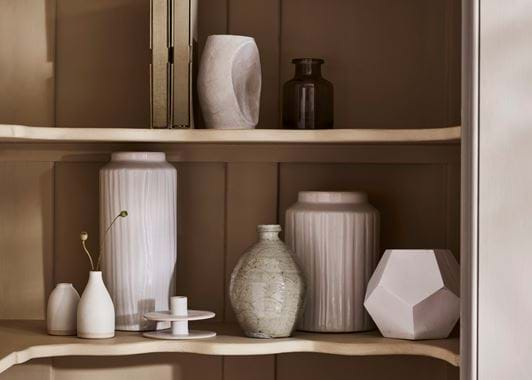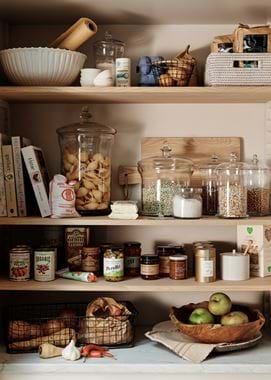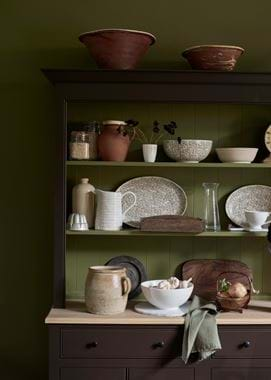 Call us collectors
What does it mean to be a collector? Why do we do it? And what is it that people collect? We sent an email out to all our readers to ask them to become authors, to tell their own collector's tale. We've never done this before and were thrilled with the amount of stories we received. The sheer number was touching, but even more so was the extraordinary detail, the images, the words written, the emotions shared, and the incredible talent of our authors. Choosing one story was impossible. Instead, we've whittled them down to six. Entirely in their words, with only this introduction in ours. We think they're inspiring, fascinating and fabulous. A huge thank you to every one of you who took the time to send us your story. We enjoyed every single one.
Veronica Hempsey, Surrey
I collect specific memorabilia. Plural. I say this with satisfaction, because when I unzipped the little front ticket pocket of my handbag and showed off my first piece of movie memorabilia – the business card of a vampire (no really) – my husband pointed out that, technically, this isolated object was my 'memorabilium'. Stinker.
I have an eclectic collection of theatre and film memorabilia. There are programmes, reviews, scripts, costumes, props, posters, DVDs. It's utterly worthless, yet it has a very special power. My collection allows me to time travel.
Each piece is from a production in which I've acted. I'm a full-time granny now and all my dramas are domestic, but I only have to select a piece from my collection and I'm back there. Back on the stage at the Key Theatre in Peterborough. Back on a tour bus in Germany. Back at an outdoor production at Flag Fen Bronze Age Excavation. Back on a mock-up jumbo jet in Austria. Back in a limousine heading for the yacht club in Plymouth. Back in a flea pit theatre in Highgate. And my pilot light turns up just a little.
I studied drama at teacher's college, then married two weeks after graduation. My husband's career took us all over the world, so I relinquished acting and landed the role of full-time mum.
When my kids were grown, the acting window opened again and I soared through it. Pride of place in my collection is my Equity card, earned through the rigours of touring. Build set. Act. Strike set. Repeat every three days, for months. My collection even contains my work gloves. They're stained with blood, sweat and tears.
Life has clipped my wings again, which is why I treasure my collection. In my marriage, I've moved house 13 times across three continents. Each move has necessitated a clearance. I'll never clear out my collection. Someone else can do that after the curtain falls on my life. Whoever opens the box of my collection might just catch a flicker of light emanating from it.
It will be limelight.
Madeleine Parkinson-Evans, Cornwall
Collecting antique and unique ceramics has been a lifelong passion. It started in early childhood, gazing at an oriental vase on my grandparents' mantelpiece. It was occasionally taken down and placed on a chenille tablecloth enabling you to look closer. I was hooked.
Many of the pieces tell a story, reminding me of family and friends, while the others, acquired at auctions, conceal stories and secrets of other peoples' lives.
I enjoy the quest for an addition to the mix by a particular potter, designer or factory, but, most excitingly, knowing that the rarity value of the find will complement a space and enhance the home environment. Clues from each piece contribute to a fascinating tale, full of mystery, coincidence, artisan inspiration, endeavour and dedication.
The autumnal colours of my art deco jugs and vases with their unusual shapes and forms are delightful. The rich hues evoke the season of mists and mellow fruitfulness in time-honoured fashion. The aquamarines and dusky pinks are synonymous with a Cornish sunset across the bay, when the sun sits lower in the sky, as the night draws steadily in.
My ceramics provide a narrative for the encapsulation of an era, with a lasting presence in my home.
Emma Woods, Shropshire
A collection can be a rich and tangible link to the past or a bond with a loved one. My mother loved to mix upcycled junk finds with modern pieces, and at the heart of her kitchen she accrued a gleaming set of glass jars filled with a good cook's staples.
The biggest jars were full of currants, golden sultanas and rice, lentils for dahl and split peas for soup. And right up there on the top shelf perched the smallest jars containing nutmeg, slivers of homemade angelica, glistening glacé cherries, pink peppercorns and aromatic cardamom pods.
Remove a heavy glass stopper and the scents would transport you far away. The jars were quite magical, a culinary equivalent of Aladdin's lamp. A precious symbol of home. There were terracotta jars too – for sugar, flour and tea – with decorative Victorian lids. An old peg doll watched over it all, and from time to time a dried seed head or the odd post card joined her. It was a visual feast. As a child, I would play with these jars – a special favourite contained tiny, dried alphabet pasta.
Time moves on and 'Granny's jars' became beloved by the next generation – wooed with fistfuls of sweet pistachios, cocoa nibs and sprinkles of demerara for the tops of newly-baked cupcakes.
Today this collection is mine to cherish and curate and to plunder for spices. The treasure – culinary, glass and ceramic – is displayed on my Neptune dresser.
David Stevens, Colchester
'You can never get a cup of tea large enough or a book long enough to suit me.' C.S. Lewis
My father was a local vicar, as was his father before him and as was my maternal grandfather.
I've not followed in their noble footsteps (choosing a career in the classroom over one in a pulpit) but it transpires that I come from a rich lineage of men who served their community and who supported and celebrated with people in both the darkest and happiest moments of their lives. Marriages, christenings, baptisms, funerals, and all that lay in-between.
But where did these men go when they themselves needed a word of encouragement or a glimmer of hope? Books.
I've collected (and inherited) the books of these men. The shelves in my living room are full of old, rich and well-thumbed beautiful books, some dating back to the 19th century and some even signed by their long-deceased authors.
Most of these books are around theological issues, commentaries and the like, some are falling apart, but all have been read by those who went before.
It's not a collection that's particularly unique, but a collection that I'll add to and pass on. It's a collection that links my home to my past. A collection that reminds me where I've come from and how I've a heritage to build upon.
Lucie Skeaping, London
The first thing guests to my home notice is my collection of weird and wonderful musical instruments. I can actually play most of them myself (I was a professional musician), but I keep them hanging up on the wall these days because they're so beautiful – and, of course, they make a great talking point.
My collection includes a tiny bamboo fiddle from China; a colourful African guitar made from an oil can; a huge wind instrument, called a 'serpent' because it's so long and wiggly; a one-string fiddle with a metal horn which would have been used in the 1920s for recording; a crumhorn from Henry VIII's court band; a zither; and my current pride and joy – a fascinating little 18th-century dancing master's 'kit fiddle', which I bought recently at auction (far too expensive – don't tell my husband!). I also have a great collection of horse-hair bows which I've displayed in a sort of fan shape. The walls of the room suit the collection very well – not painted but stripped back to the original Victorian lime plaster, so there's a real sense of history everywhere.
Jennifer Riddalls, Farnham
I revived my childhood love of collecting when my little boy, Winston, turned three and became hooked on collecting 'treasures'. These can range from dull-looking chunks of gravel to shards of amethyst or smooth pebbles of sea glass. His infectious passion for his treasures has inspired me to collect them too, or rather I curate on his behalf. He always vetoes them carefully before deciding if they're worthy.
Now six, Winston's favourite pieces are real gemstones but he also delights in anything found in rivers, on beaches, or buried under leaves in the woods. He bought a large tool chest with his Christmas money and categorises his things in a system of his own making. That probably sums up his collecting as a whole – it's personal to him and no one else.
His collection also serves a social purpose. His Dad secretly hides polished gemstones in nearby woods and then there's a gem hunt where Winston is ecstatic when he comes across these all by himself. It's something they do just the two of them. And despite habitually fighting with his little brothers (who have their own fledgling collections) for most of the day, he'll still assign them a stone to hold each night during story time. He also takes a piece to bed, to look at under torchlight after lights out, and loans special jewels to close friends.
Damien Hirst said, 'I think of a collection as being like a map of a person's life.' That certainly seems true for Winston. Oddly, for a boy who seems to remember nothing of what he does at school each day, he can pick up an ordinary little stone from his collection, turn in it in his hand thoughtfully, then tell me it came from the stream near our house, the sea in Belgium or from his Granny's kind friend. He's always right, even if it was collected years ago. The stones have become memories that he can hold. I can't think of a better reason, young or old, to become a collector.
This collection of writing was originally published in the fifth volume of our lifestyle anthology, Stories, in autumn 2017. To order your free copy of our current edition, just fill in your details here. You can also explore our entire Stories archive digitally online.