The power of sound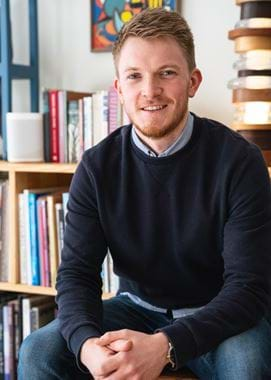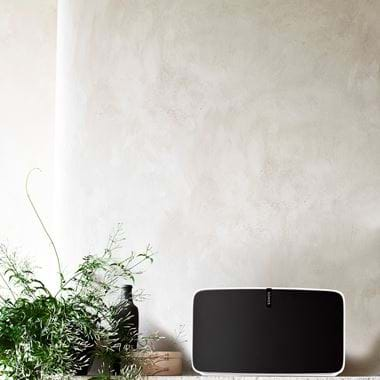 The power of sound
What constitutes the perfect home sound system? We asked Greg McAllister, sound experience manager at Sonos to explain
Embracing the senses is an important part of creating a relaxing home and while we're pretty familiar at the visual and tactile (through  colour schemes and textures) and the olfactory (through candles and diffusers), we're not quite so good at considering the auditory. Research by sound experts Sonos, (a brand we've always respected and that help bring a necessary ambience to our stores), in conjunction with Goldsmiths University, revealed that 74% of people say that music can ease tension at home. A further 68% say it can help connect the family, which is something worth considering as we continue to be at home so much more.
"Investing in a good home sound system is something you'll benefit from," says Greg McAllister, sound experience manager at Sonos, the global speaker and home cinema business set up by four Californian friends 20 years ago, "to help the world listen better". "When you have good quality sound, you are literally hearing more of the content - more of the frequency range, the dynamics and the intricate details of the sound - and the whole experience is heightened."
But if you wanted to create this environment at home, how and with what speaker system? Firstly, the architecture of your home will affect the acoustics so it's worth thinking through the placement of your speakers. Where will they go? Large, open plan spaces with high ceilings and lots of hard surfaces will naturally be quite reverberant, whereas smaller rooms with soft furnishings will sound more intimate.
"Sonos speakers can all be tuned with Trueplay, a technology that measures how the room is affecting the sound and adjusts the speaker accordingly," says McAllister. "So even in the most challenging acoustic settings, the speakers still sound great."
There are so many different speakers to choose from but at Sonos two of the most popular systems are Home Theatre and All-in-one. Home Theatre speakers are designed to work with your TV and provide surround sound but they are just as suited to playing music and other audio content. All-in-one speakers are designed to sound great for music, radio, audiobooks and other audio content.
The range of choices also means you can select options for particular spaces. "In a living room you can have a Beam (a compact, smart sound-bar) - or the premium Arc sound-bar in larger rooms - set up with additional surround speakers for a full Dolby Atmos sound system for your TV or music," explains McAllister. "In the kitchen you can have a Sonos One and ask for recipes using voice assistants. In the bedroom you can have a table lamp-turned-speaker for playing relaxing music. Then you can group all the speakers together when you want your whole home playing the same tunes."
While we might want impressive acoustics, we don't necessarily want to see the tech behind them. Sonos has heard this (forgive the pun) and designed speakers to be understated. "All the speakers come in white or black," says McAllister, "and are designed to sit on a shelf or sideboard but we also have architectural speakers which can be built directly into walls and ceilings for a completely discreet option." If you're eagle-eyed, you might've spotted them in our stores, but they're certainly discreet.
And finally, just how easy are these systems to operate? Thankfully, most of the speakers can simply be plugged in and operated through an app (though they do have touch controls, too). And for those wanting sound wherever they are, McAllister has a particular favourite: the Sonos Move. "It can connect to wifi and be grouped in with other speakers in the house," he explains, "but it also switches to Bluetooth when you want to take it out of the house. It is incredibly robust, so can withstand a day at the beach, or even being left out in the rain."
For more information on Sonos, you can head to their website.