Let's design: home edition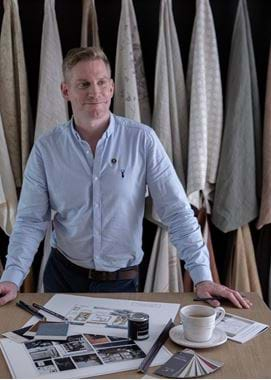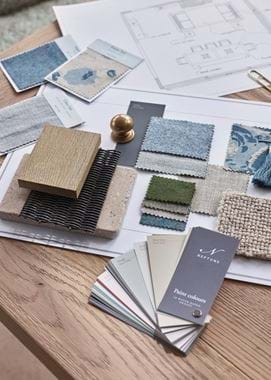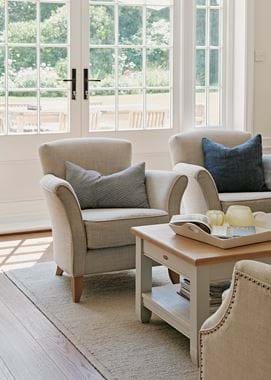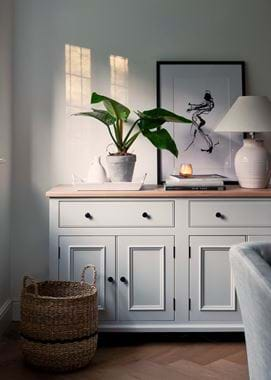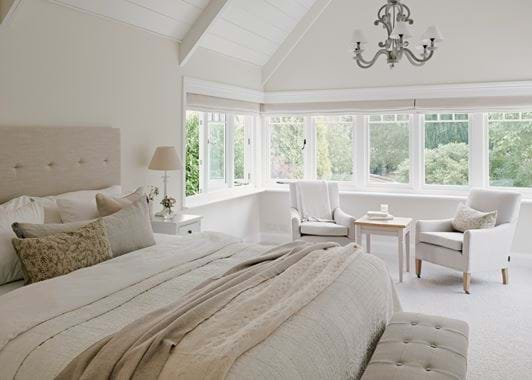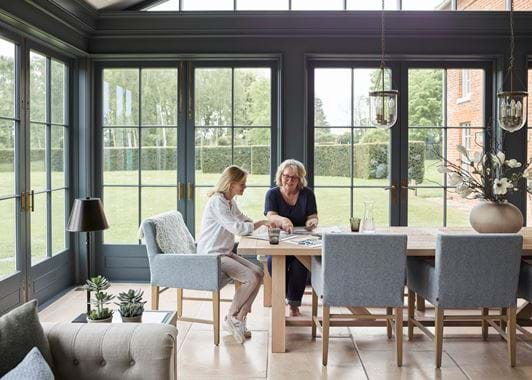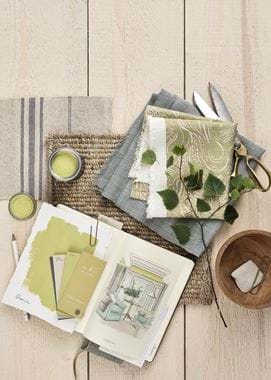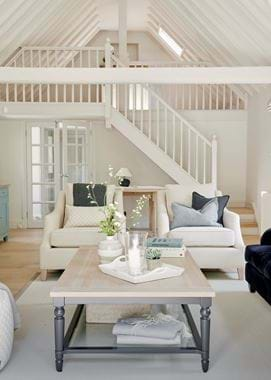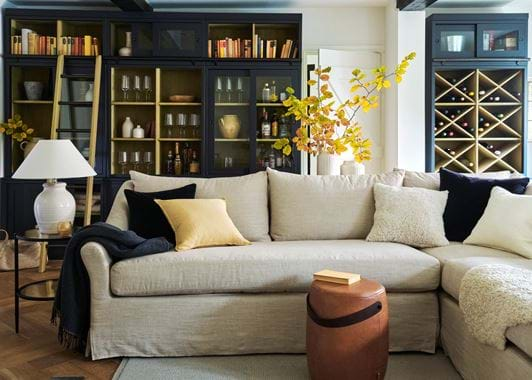 Let's design: home edition
A couple of posts back, we shared a Q&A  with one of our kitchen designers to shed a light on what you can expect from our Kitchen Design Service. And now, it's the turn of our Home Design Service – our easier, less overwhelming approach to interior design. We caught up with George, the home designer at Neptune Fulham, to chat about the process and how we make it as accessible as possible, and to answer some of your most-asked questions.
Hi George, what would you say is special about our Home Design Service? Isn't it just like working with any interior designer?
It is and it isn't! When you work with one of our designers on your home project, you'll definitely benefit from their experience and expert ideas like you would with an interior designer, but there are a couple of differences. Firstly, most interior designers tend to work on larger projects, where you're redesigning all or most of your home. We do that too, but if it's one room that needs an overhaul – like just your living room or only a bedroom – then that's absolutely something we can help with as well. And then there's the fact that we're working mostly (although not exclusively) with the Neptune collections. That doesn't mean you're limited – we do almost everything you could need, including paint, tiles, timber and stone flooring, fitted carpets and made-to-measure curtains and blinds – but it does mean that the options aren't endless, which I've found makes things much less overwhelming.
That's not to say that you'll end up with a cookie-cutter Neptune space. We have a strong design aesthetic, it's true, but when we're taking on a project, we like to put as much of your personality and style into it as we can. We're able to work around any exiting pieces you may have – be that furniture, a favourite piece of art, or even your curtains – and even help you source vintage and antique designs, creating a space that's uniquely yours.
So if I think I'd like to work with a Neptune designer, where do I begin?
Usually, by this point, you'll probably have visited us online or in store. Most people who come to me have been into the store and have fallen in love with the way the rooms feel so calming and homey, and they'll want my help to recreate that – in their own way – at home. So then the next step is to book an appointment. Your first one is absolutely free, because we want you to be able to make an informed decision without feeling like you have to go with us, and it'll usually last about an hour to an hour and a half. And we can do this consultation in store or over video call, whatever you'd prefer. To book your appointment, you can simply call, email or pop into your nearest store, or there's a little form on the website that you can fill out.
What happens in that first appointment?
Most of your initial consultation will be your designer asking you a lot of questions! Don't worry, we won't bombard you, but really listening and digging into what it is that you do and don't want is how we'll create a space that's a true reflection of you and your family. So, we'll talk about what it was that drew you to Neptune in the first place, what your room is currently like, how you use it, and what does and doesn't work about it for you, and then we'll go onto your wishes and wants, like what kind of style, colours and fabrics you like, and the pieces of furniture or features that you'd really like to include. We'll also ask you about the furniture and accessories that you already have so we can make sure we're incorporating any favourites that you'd like to keep. And we'll go into the more practical aspects too, such as when you'd like the project completed by, what stage you're at with things (if it's just a simple redecoration, for instance, or if you're still at the planning point of an extension) and, of course, what your budget is. It's a good idea to bring along a room plan with you as well, even if it's just a rough one.
If you have any photos, clippings or moodboards that you'd like to bring to the appointment too, then please do – they'll all be helpful for your designer. But equally, if you're really not sure what you want, then your designer will walk and talk you through our rooms in store (they can do this on a video call too), which should help us pin things down.
That sounds great. What happens next, if I decide to go ahead?
So next, your designer will usually come to your home for a more in-depth design session. This is when we'll really get down to the nitty gritty of colour palettes, layouts and materials, including flooring and other surfaces if you're including those in your design. Because they can see your room for themselves, they'll be able to get a better idea of the natural light and which colours would work, and they'll be able to take detailed measurements too.
Right now, our designers are taking every precaution to make sure that, when they visit your home, they're being as safe as possible. If you'd rather we didn't come round in person though, or if we can't because you're self-isolating at this point, then we'll meet again over video call instead and work around things that way.
After your home visit, your designer will go back to the store and pull together a moodboard, a sample board of all your fabrics and finishes, a to-scale sketch of your room and a detailed quote. They'll invite you back into store (or to video call) again two weeks later, and present everything to you. If you'd like to make changes, that's absolutely fine. And if you'd like to take everything away with you and mull it over at home, then that's completely okay too.
How much will everything cost me?
We want to be completely transparent about costs, because we know that's often the biggest deciding factor in a project. But, it can be hard to give you a real estimate of all the designs, paint and materials you're welcoming into your room until we've sat down together and decided on them. If you have a budget though, we'll always respect that. I've worked on both small and larger budget projects, and we're always able to create something beautiful for you. If your budget is smaller, we just need to be careful about spreading it too thinly, so we'll look at investing in a couple of great pieces that'll last you for years to come, and then at using paint colours and accessories to complete your home. We can even create a wish list, so that if you can't get everything on your budget right now, you can add to your room piece by piece further down the line.
There is a fee for our design services, but you won't pay this until after your first consultation once you've decided to go ahead. It's £350 for your first room, and then £250 for each room after if we're designing these at the same time. If you spend £7,000 or more per room (on average across your whole project) though, we'll deduct the cost of the design fee.
It's also worth saying that you can split the cost of your final order: we'll ask for 50% when you place it, and then you won't need to pay the rest until three weeks before your delivery day.
Speaking of delivery, do I have to organise that?
Your designer will do all the ordering for you, and then the team at our Wiltshire HQ will get in touch to book in a delivery date and time, and to chat you through what will happen on the big day. We'll usually combine everything into one delivery for you, but if you'd rather your order arrived in a couple of deliveries as and when the designs are available, then just let us know.
Once everything has arrived, your designer will visit your home one last time (if you're happy for them to) to style your room and put the finishing touches in place. It's a little thing, but it'll really help complete your space.
Find your nearest designer and request an appointment online here.