Designing a galley kitchen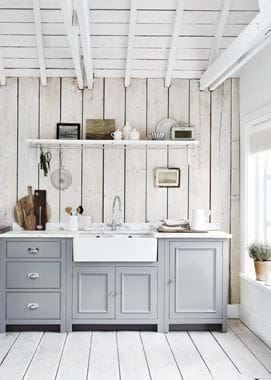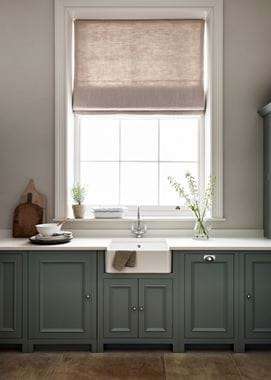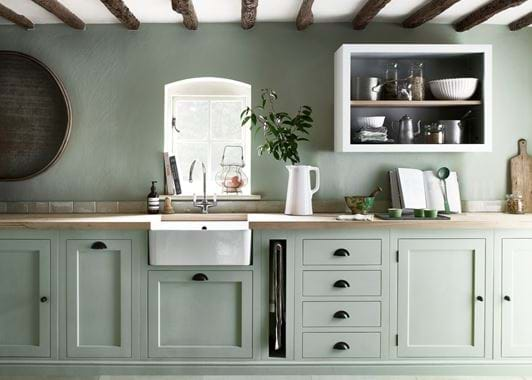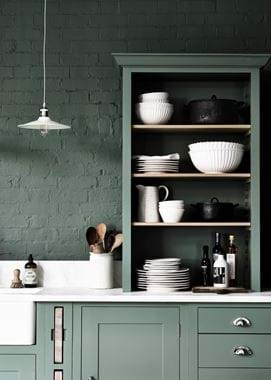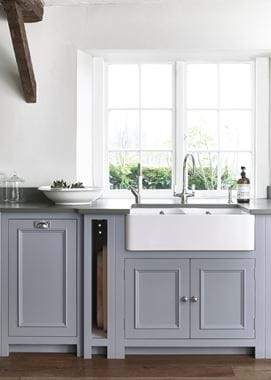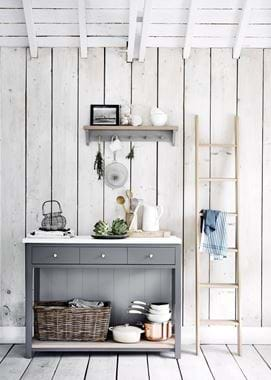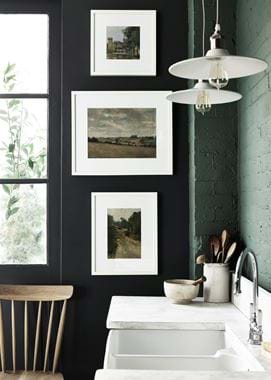 Designing a galley kitchen
When thinking of your 'dream' kitchen, it's probably fair to assume that most of us don't picture a space that's small or a room that's long and narrow. Instead, we're more likely to envisage a room large enough to fit an island, a kitchen table, or even a bit of a pantry area. But, a beautiful kitchen can absolutely come out of the smallest of spaces. Here, we consider a kitchen layout often thought of as one of the trickiest of all – the galley.
The galley kitchen design divides opinion. Some people love its unusual shape, others find it too much like a corridor than a room.
Its name has nautical links – a ship's kitchen was called a galley – and while the ones we're concerned with are on firmer ground, they too are within a compact space and require ergonomic design that makes the most of every inch.
There's no rule book that can be used as a blueprint for every kitchen. One galley kitchen could be completely different to another. One may be clean-lined and consistent within a new-build property, yet another could be full of awkward nibs and surprise nooks, consistent with a quaint country cottage. But, there are general principles of design that can be considered across them all. Things to think about, points to be raised, ideas to be shared…
The question of wall cabinetry
One of the biggest considerations in a galley kitchen is guarding your sense of space. Being a typically long and skinny room, it can quickly become too heavy and the last thing you want is to feel like the walls are closing in.
In some galley kitchens, wall cabinetry definitely has a place – used sparingly. But the point is to not take it as a given and to be open-minded about keeping the walls and counter tops free. Yes, it means doing away with some storage space, but that can encourage you to have a bit of a clear-out and to be more disciplined with the things you really need to keep. It's also an invitation to get a bit more creative with storage beneath the countertop – it needs to work as hard as it possibly can, especially if you only have enough square meterage for one run of cabinetry rather than two parallel lines.
When the walls are kept clean, the room opens up considerably, so much so that even a galley can end up feeling like one of the airiest rooms in the whole house.
The alternatives
If you don't feel you can keep your walls completely clear, consider a small area for shelving, contained within one section. When it's all spread out, that's when it can begin to distract the eye and feel like there's too much going on. Or, look at a countertop cabinet for the very end of your run – tucked away, placed against the far wall. If you really are short on space, you can always consider placing one more cabinet next to this, but one that isn't quite so 'heavy', such as a plate rack – a cabinet that's about a third of the size and with an open front.
A floating shelf above the cooker is an option too, acting as a mantel for those things you need close at hand when preparing supper. Choose one with peg hooks from which you can hang utensils to free up drawer space (or work surface space if you usually keep them in a pot).
Be practical
There are numerous types of cabinet design, which means you can approach your base cabinetry with the view of giving each one a clear purpose. Think about all of the things you have within your existing cupboards and drawers, and how they might be grouped together. Ask yourself whether there's anything that you currently have on display that could be hidden so that your aesthetic is seamless. Standing bins can be masked inside a bin cabinet, cleaning essentials can move to a sink cabinet (ours are designed to be as spacious as they can possibly be), pans might be happier within a carousel, and drawers not only break things up – they're incredibly versatile and mean that nothing can got lost at the back because they fully extend out. Even breadboards, trays and tea towels can have their own designated space.
Your kitchen designer can help you with this process so that you develop a space that balances order, practicality and purpose without feeling too regimented.
Remember, it's not all about cabinetry
Another design point that helps with avoiding the 'heavy' feeling in a galley is to look beyond kitchen cabinetry. Freestanding pieces of furniture can be used as part of the design, providing storage and further prep areas. A potboard is the perfect example. It's a little like a kitchen's console table, providing shelf and drawer space as well as an extra bit of work surface.
And decorate
This is a point that applies to every kitchen, but is more easily overlooked in smaller ones where all thought goes into making the most of the space.
A kitchen is a living space and it deserves the same care and attention to 'dressing' and styling as a living room or bedroom. Attractive lighting (the placement as well as the fittings and shades) makes an enormous difference, so be sure to mix low-hanging pendants with spotlights; we love a tall lampstand on a kitchen's counter too. The same applies for wall art and the occasional decorative accessory or two. These are the things that help your kitchen feel more relaxed and more like a home.
There's so much room for clever design in any size, shape or style of kitchen – and the galley kitchen is no exception. Think about professional kitchens. Often, you'll find those are laid out in a way that mirrors the galley – linear rows of cookers and hobs, divided into different preparation areas. The overall room may be larger (generally speaking), but the concept still applies. Approached with careful thought and considered design, the galley has the potential to be one of the most practical kitchens of them all.