Candles for Candlemas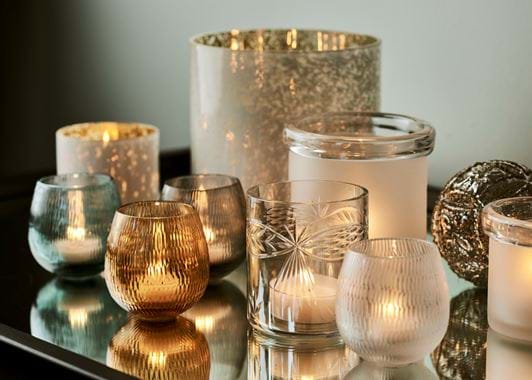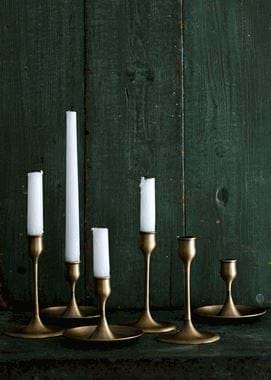 Candles for Candlemas
This Sunday, 2nd February, is known as Candlemas – one of the key days in our annual calendar, falling exactly mid-way between the winter solstice and the spring equinox. In fact, for many, it's considered the beginning of the awakening of spring, when farmers can start preparing the fields for the first sowing and keen gardeners begin planting the first seeds of the year. But take note of the weather – according to an old proverb, a fine, bright Candlemas means there's more winter weather to come, but a cloudy, wet day indicates that the worst of the winter is over.
This special date was known in ancient times as the Feast of Lights, which celebrated the return of the sun after the darkest months of winter, and later, became a date in religious calendars denoting new beginnings and re-emergence.
The date is celebrated by all the candles in the house being lit. Purists gather their candles in one room, or place them carefully in each window, to welcome the beginning of the end of the winter solstice in a blaze of bright candlelight.
Tradition also dictates that you should clear out hearths and light a new fire on 2nd February, taking time to reflect on hopes and plans for the year ahead, which should be noted down and then re-examined on Lammas – the festival of the first harvest – on 2nd August. A convenient second chance for anyone who hasn't managed to stick to their new year resolutions!
And of course, food also plays an important part. Not just for Shrove Tuesday, pancakes are traditionally served at Candlemas, a custom started in Rome some 1,500 years ago when the Pope organised for the sweet treats to be distributed to tired pilgrims arriving on this date. The crepes are said to represent the shape and golden colour of the sun as the power of its rays start to strengthen again in the sky.
So take a moment this February, whether it's to light a few extra candles in your sitting room, sow some hardy seeds in the garden or mix up a pancake batter for breakfast, and know that you're continuing a tradition that stretches far beyond us and honours communities, nature and the seasons.