How to choose the perfect Christmas tree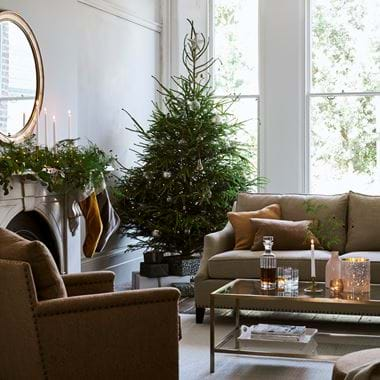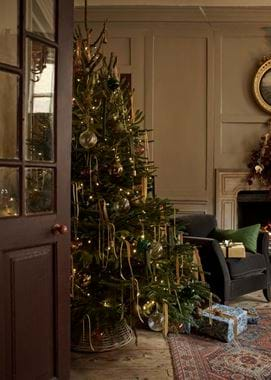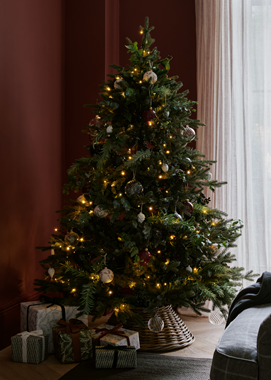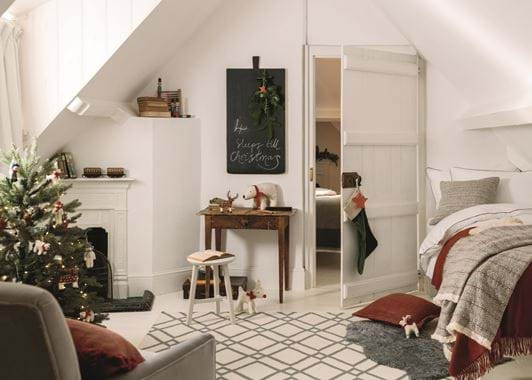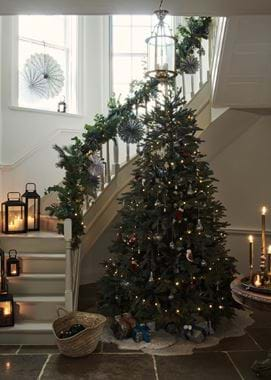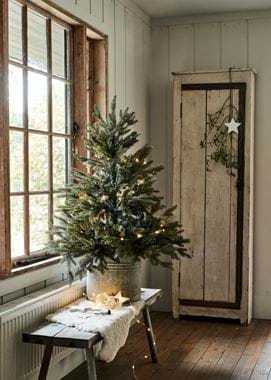 How to choose the perfect Christmas tree
Of all the preparations we make for Christmas, putting up and decorating the tree marks the start of the season proper. Whether yours goes up in November or you wait until the very last moment, read on for our guide to choosing the tree that'll suit your home best.
Real or life-like
The thing is, you probably already have a pretty firm opinion about this. Much like Marmite, there's generally a clear divide between those who go for faux and those who would never be without real.
The greatest advantage of life-like trees is that they are, of course, less messy. With no dropping needles and no need to water, this is a good option if you're not inclined to sweep up and top up every day or if you have crawling little ones to worry about. Life-like trees should be viewed as an investment though. A good one (and it is well worth getting a good one with realistically textured branches and a not completely perfect shape that evokes nature) will set you back more than a real tree, but you should have it for many, many more years.
A word of warning: if you've settled on life-like, we wouldn't recommend a pre-lit tree. Should the lights stop working, you'll need to throw out the whole thing.
Those who sit in the real tree camp will tell you a large part of the appeal is the scent. There's nothing like the fragrance of the tree – especially when you come downstairs in the morning – to remind you of childhood Christmases. Real trees also have a great deal of character, each an individual personality. And then there's the thrill of the hunt, which can become a yearly family tradition.
As for the environmental credentials of real and life-like trees, it's largely a case of six and two threes. The longevity of a life-like tree should offset the footprint of production and, eventually, recycling. While a real tree, when responsibly sourced, will appeal to those concerned about reducing plastics and can be picked up by local councils after Christmas for reusing as mulch.
Spruce, fir or pine
So you've decided to get a real tree. The next question is what type. In the UK, you'll most often find Norway spruces and Nordmann firs.
The Norway spruce was the Victorian tree of choice, is especially aromatic and has upward-pointing branches. It's also the tree that stands in Trafalgar Square each year. However, it drops its needles easily and dislikes the warm, so either buy it late or stand it outside.
The Nordmann fir is increasingly the most popular because it keeps it needles much better. Nordmann firs are fairly symmetrical, well-scented, bushy and have pleasingly plump bottoms. They also have softer needles than Norway spruces, so are more child friendly.
There are, of course, many more varieties of Christmas tree than this if you can find them. The blue spruce is beloved in Germany and has, as you'd expect, a lovely silvery blue tinge to it. The Serbian spruce often has cones hanging from its branches and, being tall and slim, is a good choice for townhouse apartments. While the Scots pine is our only native 'Christmas' tree and has bright green needles that, even when dry, will stay on the branches.
Big or small
Before you choose a tree, have a clear picture of where you want to put it. That way, you can measure the space in advance (height and width) to make sure it'll look right and won't be too bulky in the room. Ideally, the top of your tree should be at least six inches below the ceiling.
But bigger isn't always better – in a small or narrow room, a huge tree can look out of proportion, even if the ceiling is high. And don't forget that, the taller the tree, the wider it'll be too, especially if you opt for the bottom-heavy Nordmann fir. A small tree that you then sit on top of a table might be a better choice – and, indeed, is a good option if you have a dog who's eager to sniff out the foodie presents under its branches.
Lastly, don't forget to take into account the height created by the tree stand and the tree topper. There's nothing so sad as a star on top of the tree that's bent over by the ceiling.
Find our Christmas trees, lights and skirts online here.