Deep & meaningful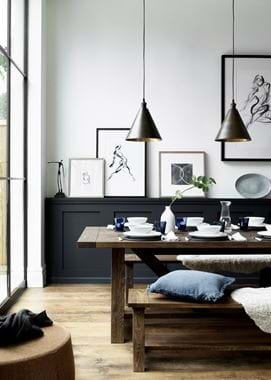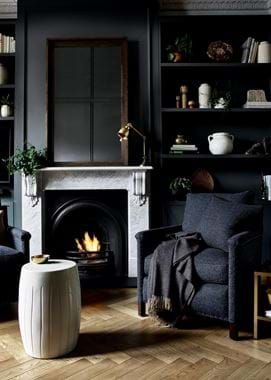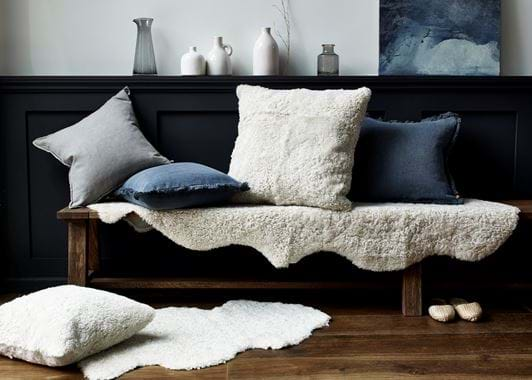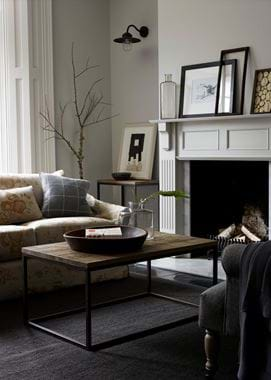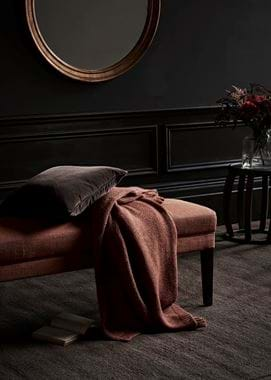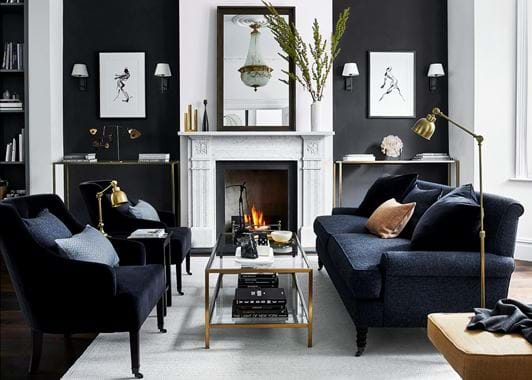 Deep & meaningful
What does 'dark wood' say to you? For those of us with memories of traditional brown furniture (be it a hulking piano waiting to be practised on, or a great aunt's never-ending nests of side tables), furniture at the darker end of the spectrum can come with rather old fashioned connotations.
That's why, when many of us furnished our first homes, paler wood furniture felt like a breath of fresh air. Then, more recently, we all fell for the way that Scandinavian homes used limed or blond timbers to create supremely serene schemes. No wonder, then, that pale wood has become interesting; and dark has been left in the shadows.
But the beauty of developing your own interiors style is that you can reassess old preconceptions and make up your own mind, dipping into different styles, eras and traditions for inspiration.
That's why we can find ourselves drawn back to the allure of darker woods like stained oak. Take the Darkened Oak Arundel table and benches. Same quality of oak, same craftsmanship and same shape as the original, Natural Oak version – just a darker finish. The tone seems to add to the richness of the grain and gives the design a whole new depth of character. So what is the allure of the darker side and how are trends changing?
Don't be afraid of the dark
For example, think back to when dark walls first became 'a thing'. At first, the idea of painting a living room grey, blue or or even black was pretty radical. But, gradually, many of us gave it a try, dipping into moodier hues, from softer dove greys to full-on inky blues.

And, as we did so, we used our own creativity to adapt the trend. So we might have used a dark colour in an alcove or below a dado rail, rather than buying into the look entirely. Pretty soon, many of us realised that dark equals impact. But, more importantly, we also sensed it needs to be combined with light.
A matter of contrast
And that's because a room needs contrasts: light is best when balanced by shade; soft textures offset the gleam of mirror glass and metallics. When you display a row of white ceramics in a dark painted cabinet, they acquire a fresh beauty. Or, try adding mustard yellow cushions to a blue velvet sofa and watch how the contrast lifts the whole look.
And it's exactly that kind of contrast that darker wooden furniture can bring to a room. A dining area decorated in pale shades can easily drift into a too-tame neutral haze. But add the Arundel in darker oak and you've immediately got a much more interesting space.
The perfect focal point
What's more, a crisp, strong-lined piece like the Arundel dining table gives a space a clear focal point. When you walk into a room, your eye needs to be drawn to a single centrepiece, be it a painting, a vintage light or a piece of furniture. After that, it can explore, taking in the other textures, personal mementoes, colours and so on.
That's also the role the classic Ravenhead mirror can play. Over a fireplace, in a hallway or in a dining room, it makes a bold statement with just a hint of grandeur.
Fill larger spaces
In larger spaces - be it a barn conversion, a period townhouse or a new build – that need for a focal point is even more relevant. Generous spaces are a joy to furnish, but furniture needs to be scaled up and to have visual impact, otherwise it can look lost. A table or sofa in a darker colour tricks the eye into thinking it's occupying more space – no bad thing when you need to fill a large area.
Layer it up
Conversely, darker furniture also has a role in smaller spaces. Yes, it can appear to 'fill' a room with more presence. But a dark wood settle, sofa or armchair also lends itself well to being layered with softer throws and warm sheepskins, building up a mood of intimacy – just what you want in a snug, a reading corner or a smaller sitting room.
Combine old and new
Darker wood pieces can forge a link with the past. Many of us own handcrafted vintage finds or antiques, but it can be a challenge to integrate them into contemporary spaces. But partner a mid-century sideboard with a modern design in dark wood and you bridge that gap between old and new. Just as many of us adapted the trend for dark walls, toning it down to suit into our own styles, there's a balance to be struck with dark brown furniture. Used as part of your overall vision, it's a (dark) force to be reckoned with.