Making comfort the statement of your room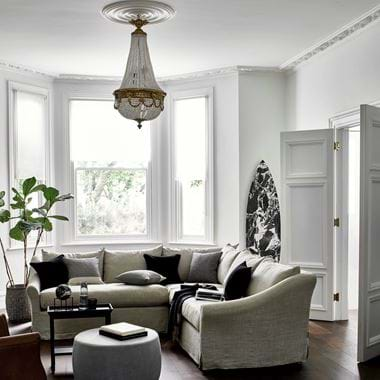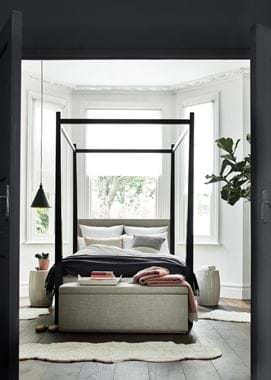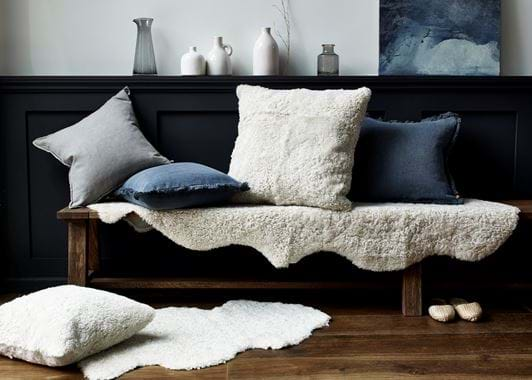 Making comfort the statement of your room
When defining a room's narrative, whether you're working to a moodboard or a mental picture, there's generally a figurehead that guides the whole scheme. Sometimes, that cornerstone is colour – when you walk into a room and the first thing that strikes you is the palette. Other times, it's a specific style of furniture or decor – a room that's so obviously Scandi, mid-century or baroque-inspired.
But what about if instead, your muse was something altogether more tactile and cushioning? What about if you pushed open the door and stepped into a space that speaks of comfort, loudly and clearly? Here's how and why you might want to make that the focus of your next project… 
Why comfort counts
Comfort is overlooked. In fashion, the mantra of putting style before comfort is known and practised far and wide. It may not be quite the same in the world of interiors, but nonetheless, comfort doesn't always take precedence. People can pick dining room chairs for good looks regardless of whether they will be a pleasure to sit in for hours on end at supper parties. The bare necessities of a room come before the styling touches that are what make a home feel lived-in and loved. Lighting isn't always recognised for its ability to achieve a level of ambiance that makes unwinding and forgetting about the day's stresses and strains easier; task lighting is therefore taken care of while mood lighting is an after-thought. So, by styling a space with comfort as the main driving force, you're putting liveability at the top of the page. The result is a room design that will leave you feeling restored each time you spend time within its confines.
Comfort – it's a visual thing
Talk of texture and comfort trick you into thinking that these are decorating choices to be felt rather than seen. Not so however, as visual texture and visual comfort all contribute to the aesthetics of a scheme. Your eye will read the presence of something comfortable before you're able to physically feel what it has to offer. So, remember that whatever choices you make, from sofa and cushions to rug and curtains, will be felt and appreciated in more ways than one. Close contact has a strong effect, of course, but it is very much secondary to the first visual role they play.
Pare things back to let comfort triumph
One school of thought in creating a comfort-led interior is to go big on reach-out-and-touch pieces, filling your room with as many examples as possible. In other words, to overload. But at Neptune, we're generally advocators of less is more, and would argue that simplifying your space so that there are a few statement items of comfort with not too much else surrounding them, will have a greater effect. This sitting room scheme featuring our new Long Island corner sofa is a prime example of just that. With walls, architraves, ceiling and woodwork all painted in the same Snow shade, the floorboards laid simple and straight as opposed to parquet, and little else to distract, the sink-into softness of the linen Long Island sofa need not share the limelight. The plumpness of its pillows, the depth of its seat cushions, the breeziness and easiness of its loose linen covers all take centre stage so the room can lap up on its high-stakes comfort levels. Aside from that, the nearby circular footstool and seriously soft Tussock sheepskin rug are next to be noticed, each contributing to the story of softness, security and slump-back-and-relax character.
Frame it
Similar to how the Long Island living room puts comfort at the forefront by reducing the amount of pieces of furniture in the one space, the Wardley four-poster bedroom scheme puts comfort into firm focus in a different way. Here, the key item of comfort in the room was always going to be the bed. But, by selecting a bed frame that's tall and linear and arranging the other bedroom furniture in a layout where all of the elements of comfort are perfectly in line, there's a beating heart of comfort that defines the space. You walk in and your eye is drawn into the tunnel vision of tactility, with feather-filled pillows propped up, marshmallow-soft duvet folded over, double bed blankets resting at the foot, upholstered Eloise ottoman sitting in wait, and Tussock sheepskin telling your toes the very same tale of come-hither comfort…