Ways to dress the base of your Christmas tree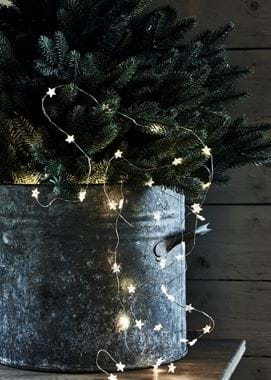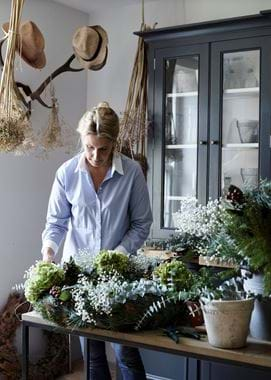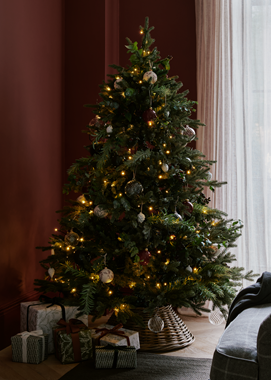 Ways to dress the base of your Christmas tree
When you're thinking about how to decorate your Christmas tree, it's easy to focus on the main part – what type of tree to have, and what goes on the branches – and think less about how the bottom looks. But in a way, this is the bit that needs most thought, as it tends to look the most neglected. Here are a few simple ways you can help to dress it for the occasion…
Use your stack of presents
This one might seem a bit obvious, but if you're short on time and materials, it's a fast and practical way to hide the tree trunk. It also creates a real sense of anticipation and saves you carrying piles of gifts from another room on Christmas morning. It's a good idea to coordinate your gift wrap, though, so the colours work with your trimmings. And if you've got too many small boxes, fill in the gaps with some bigger ones to even things out (it doesn't matter if they're empty).
Go rustic with wicker and wood
Whether your tree's decked in traditional reds and greens or something that's a little more pared back, a rattan tree skirt like our Somerton design will complement the foliage. Wood's another idea that'll echo the tree's natural beauty – in a large space with a large tree, try our Bibury oak garden planter. 
Add some softness with sheepskins
Sheepskins are all about winter cosiness, and again, they're a natural material, so they go beautifully with a tree's greenery. If you're using a basket or wooden holder, they look great peeping over the edge to add a bit of softness (try our a Tussock sheepskin in cream if your decorations are pale, or the grey one for darker colours). Or you could just arrange three or four sheepskins around the base of the tree instead of a tree skirt, with Christmas stockings propped around the trunk for a bit more texture.
Wrap it up with paper or fabric
Wrapping the bottom of your tree is a simple way to make a basic holder feel more festive. For a subtle look, old-fashioned brown paper or unbleached linen goes well with foliage. Or, for something with more drama, try our Isla velvets in a shade that matches the rest of your trimmings. You don't need to do any sewing – wrapping the holder and stapling in place should be enough.
Greenery and garlands
If you've got one of our Albert trees, and you like the idea of playing up its greenery, decorating the base in the same colour will make it feel even more life-like. Wrap pine garlands around the holder – you can either cover it up completely, or use just a couple smaller ones to let the material underneath show through. Metallic or light garlands are a bit more high-impact if this suits your decor – our Oralie gold wire bud garland and Hazlitt or Grosvenor strand lights look twinkly without being garish.
Repurpose vintage finds
For something a bit unexpected, you could use a found object or vintage vessel to hold your tree. Things that work well include old wooden barrels and crates, terracotta plant pots or even metal pails and buckets. They'll give a more relaxed feel to your room, but you can always dress them up with lights or tinsel too. As with any holder, just make sure its proportions match the size of the tree.
Discover our complete Christmas collection here.