How to find the right place for your dining table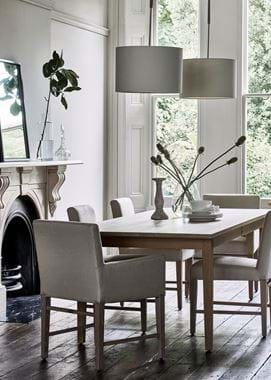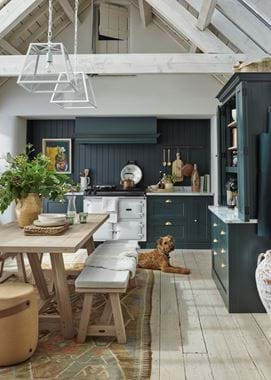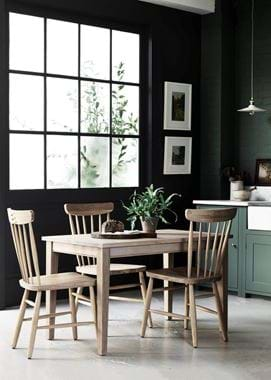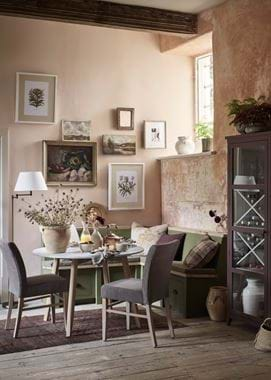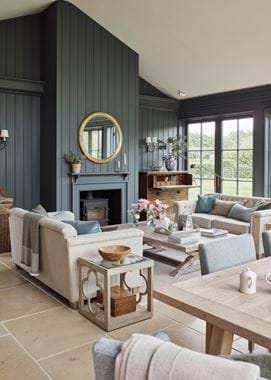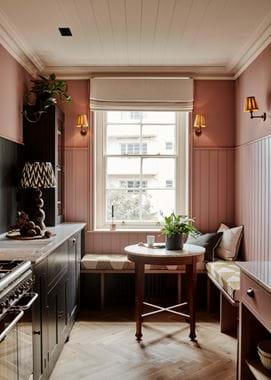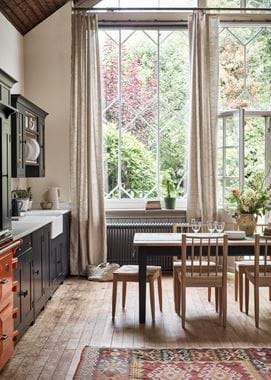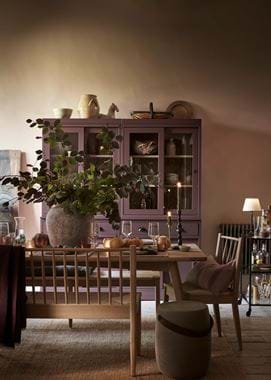 How to find the right place for your dining table
At one time, most homes had a self-contained dining room with furniture scaled to match. Nowadays, it's rarely that simple. The formal dining room has largely disappeared; your eating area may be part of your kitchen, part of your living room or somewhere in-between the two. To find the best place for dining furniture, ask yourself these key questions…
Do I want to make a feature of my dining table?
This depends as much on your lifestyle as on the space you have. How important is food in your home? Do you do lots of entertaining or sit down to eat at the table every day? If the answer's yes, it makes sense that it should be a focal point. This probably means placing it centrally, perhaps with a view of another statement feature such as an art display or floor-to-ceiling window. In contrast, placing your table against a wall sends out a subtler message.
For open-plan spaces, one way to make a feature of the table without making it feel overly formal is to use it as a dividing zone between the kitchen and the living area. Not only will this help to bring the whole space together, but it will also bridge the gap between everyday and special occasions. Don't feel like it has to be completely central either – slightly off-centre means that what stands either side of your dining table is clearly in view too.
If, as in lots of homes, your dining table sits in the living room, positioning it in front of a fireplace makes it feel welcoming – a change to the sofa always being fireside, encouraging a different-to-expected living room layout.
How do I ensure my table suits the size and shape of my room?
We think it works best when the proportions of your dining table mirror those of its setting.
So, for example, choose a large round or square shape to complement a big open space, or a long, banqueting-style table to suit a narrow space. The table should be placed so it follows the lines of the room and draws the eye along it.
In a compact space, such as a cottage kitchen or a studio flat, a round table may be the best option. Not only does it make moving around easier, but it'll also create breathing space, helping the room to feel less 'boxy'. 
Round tables also work well in the knocked-through living-dining rooms common in Victorian homes. These can feel a bit tunnel-like, but a rounder shape at one end of the space will soften this impression.
What difference does seating make?
If you prefer upholstered chairs to the wooden kind, be aware that these take up more space – especially as they always look better with a slight gap between the chair back and the table edge. This might affect not only where you put your table, but also what size and shape you choose. Upholstery feels more natural at a bigger, centrally spaced table, whereas wooden chairs are more in tune with relaxed kitchen dining, unless you pick an easygoing linen.
If you only need to seat a couple of people, it can make much more sense to place your table against the wall, where it'll have less impact on the rest of your room. This won't work if you're planning large gatherings, though – if space is tight, consider benches and stools, such as Arundel or Buckland (see our kitchen brochure for this one). They're a more economical way of fitting several people around the table and they can be tucked underneath when not in use, rather than taking up space around it. Plus, Buckland gives you handy storage options below the seat.
Is there anything else I should think about?
Arrange your dining table so it works in harmony with overhead lighting – a row of pendants is a reliable go-to that's practical and looks great. If you have existing lighting that you don't want to move or change, this can help determine where your table's going to go.
If your dining table's in the kitchen, orientation and spacing are particularly important. Try to position it within easy reach of the cooker and crockery cupboards, but not so close that it's hard to move around. Don't forget to factor in space to fully open every drawer and cabinet door, as well as space for you to stand in front of them when opened too.
Lastly, think about how adaptable your table needs to be. Designs with extending or drop leaves aren't just for accommodating extra people – they also give you more options for fitting your table into different spaces when you need to.