Rediscovering brown furniture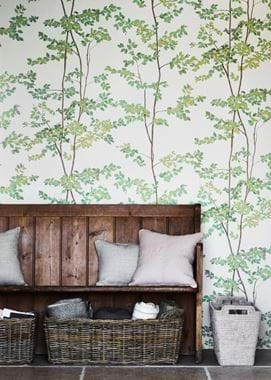 Rediscovering brown furniture
Antique wooden furniture – or 'brown furniture' as it's sometimes known – is often thought of as too dated for today's homes. But slowly, slowly over recent years, it's been making a comeback…
'Brown furniture': the phrase itself speaks volumes. For a long time, wooden antiques were felt to be stuffy and old-fashioned; contemporary homes were all about the new and modern. Thankfully, this is no longer the case. The fact that more and more people are revisiting brown furniture is, we think, down to two recent trends. The first is a move back towards traditional elements in interiors, combining time-honoured forms and materials with more up-to-date colour schemes. The second is a renewed appreciation of hand-crafted wooden pieces. Wood is completely right for our times: it's beautiful to look at, sustainable and has a long life, which is why Neptune has always been drawn to using it in its collections.
Although a room furnished entirely with antiques wouldn't feel right today, one or two key pieces can be transformative. Contrasts are energising: an old country table, or a fine hand-made antique chair, can bring an otherwise new interior to life. The details on old timber furniture – such as carving, marquetry inlays or just the patina of age – add character to more pared-down spaces. They also complement glass and metal furniture by introducing texture and softness.
It's true that some pieces translate to the present day better than others. Homes have evolved a lot since the days when separate dining rooms, morning rooms and parlours were the norm, and desks were designed with sloping tops for handwriting letters rather than for working on laptops. Among the most adaptable antiques are tables and chairs that act as companions for new furniture; a mismatched dining set, with a mix of wood tones, textures and finishes, has so much more personality than if everything were the same. Equally, a large antique storage piece can make a dramatic focal point in a room: a lovely old dresser that serves as a display cabinet, perhaps, or a chiffonier (a low cabinet with a shelf or drawer on top) in place of a sideboard. The more decorative or textured the piece, the better it'll look next to simpler, softer furniture; imagine a polished wood Regency side table with a modern velvet or linen armchair, or a worn rustic stool topped with a glass lamp.
Using antiques in unconventional settings is another way to make them feel fresh. Old Windsor chairs and milking stools make formal living rooms feel more relaxed and bring warmth to contemporary kitchens (they suit Neptune's painted wood kitchens perfectly). Rustic wooden benches look great used as seats in narrow hallways, or as an alternative to dining chairs with an elegant painted table. A marble-topped Victorian washstand, which may once have been laden with bowls and ewers in a bedroom, is wonderful repurposed as a sink unit in a modern bathroom. Add a contemporary wall mirror and bronze or chrome wall lights to create a bespoke alternative to a dressing table.
We also think that brown furniture is the ideal complement to today's understated colour schemes. Our new shade, Old Rose, is a dusty pink that goes beautifully with all shades of wood (it looks particularly lovely with the aged, faded tone of country antiques). Neutrals, off whites and greys are the perfect partner for more ornate old pieces, making them appear just a little more subtle and modern.
The value of antique furniture has declined drastically in recent times, but for now, that's a good thing: it means that it's easy to find high-quality pieces at extremely affordable prices. Regional auction houses and lesser-known country antiques shops are some of the richest hunting grounds – the more famous antique fairs, such as Petworth and Sunbury, are great fun but more expensive. Wherever you go to browse, the thrill of discovery should never be underestimated. One good find could change your view of brown furniture forever.
Amy Bradford is the former features director of ELLE Decoration. She's now a contributing editor at the title and also writes on interiors for The Telegraph Magazine and Stella.