The story behind our Christmas collection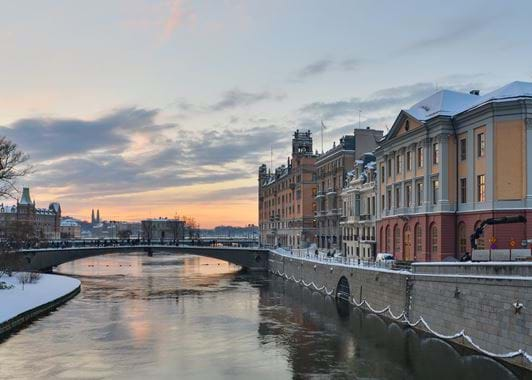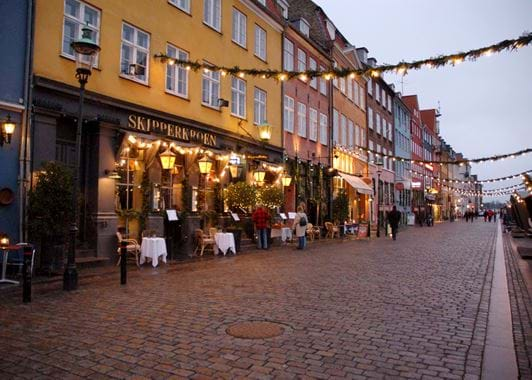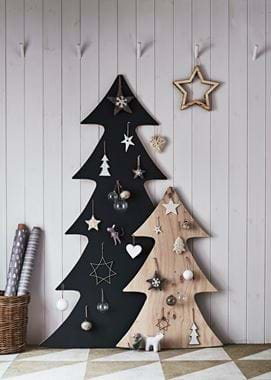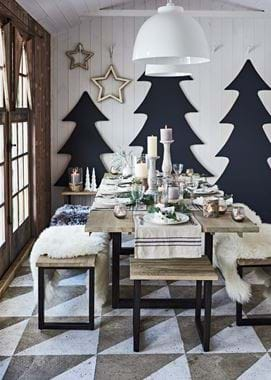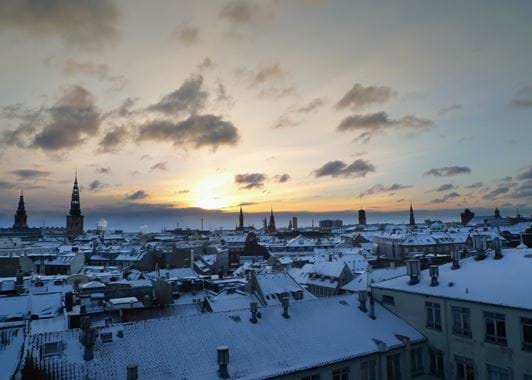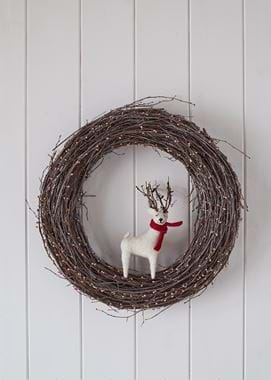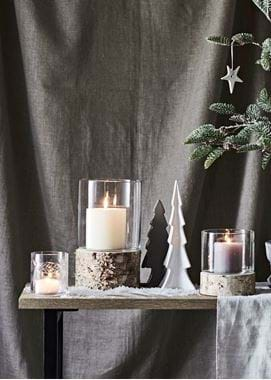 The story behind our Christmas collection
Classic, British design is our compass. All of our designs are guided by it, they all follow its steady course. But that doesn't mean to say we'll never look elsewhere for inspiration. That would feel too short-sighted. So, we look, listen and learn from other countries and their design heritage too, before reimagining them through our own lens.   
In November last year, we travelled to Scandinavia on a design trip. Stockholm first, followed by Copenhagen, spending two days in each beautiful capital city. We weren't there to search for one particular thing, but we returned with ideas of our Christmas collection for this year taking perfect shape.  
Scandinavia has become a huge source of inspiration over the last decade. In fashion, the world has fallen for its strong lines, its pared-back forms and its understated way of achieving boldness. The same can be said for Scandi-style interiors, with minimalism – an abundance of white-washed floorboards and walls contrasted with natural textures – filling magazine pages and Instagram feeds alike. Be it Norway, Sweden or Denmark (generally Iceland and Finland are included when using the closely-related term, Nordic), more and more people are subscribing to a Scandinavian diet, reading up on their approach to education and work-life balance, and paying closer attention to their politics. Scandinavian lifestyles, in almost every respect, are increasingly revered. (Let's not forget the near-obsession with 'hygge' – the art of cosiness – and 'lagom' – the appreciation of balance and moderation – that has recently dominated lifestyle press and social media.)
We watched with interest as the trend mushroomed. We decided to look closer.
On our first day, it was zero degrees. We took in each city by foot, walking for hours and hours, regarding the architecture, learning more about their approach to interior design, absorbing our surroundings. In Stockholm, we stopped at a traditional Swedish bakery and shared Saffransbulle, Kanelbulle and Kardemummabulle (sweet and sticky saffron, cinnamon and cardamom buns). In Copenhagen, we enjoyed an incredible breakfast each day at Atelier September, eavesdropping (as best we could) into the charming conversations happening around us. One morning, there was a group of girls in their early twenties, two were hand-writing what looked like recipes, one was knitting, while the fourth seemed lost in her thoughts. It was lovely to see. Both establishments felt so different and so similar at the same time – one modern, one not, one cool, one quaint, but both warm, comfortable, familiar and inviting in every sense. If we stopped for a moment to look at a map, within seconds, somebody would approach us, speaking perfect English with just a hint of an accent to give them away, to check if they could help. We were warmed by their warmth, impressed by their command of English, in awe of their incredible dress sense – man, woman, young and old. The rumours about Scandinavians were so far true.
The snowflakes began to fall early on, during day two in Stockholm. Slow at first, but in no time, they were coming down heavily. Within a few hours, we were walking arm in arm to steady one another and decided, when dark began to fall in the afternoon, to explore the residential streets. Emma Sims-Hilditch, our creative director, stopped and said, "Look up there!" Almost every window on the street we were approaching was filled with candlelight. Candelabras, tealights and clusters of pillar candles filled window ledge after window ledge. The atmosphere was utterly magical. Street after street, the same was true. We got to the top of a hill (somehow), brushed the few inches of snow from a park bench, squeezed on together and looked out onto the twinkling city.
When we left there was a touch of sadness, as there always is when you leave somewhere special. Lots of sheepskin rugs, rye bread and smoked fish, and androgynous clothing were all things that we expected to find on our short Scandinavian adventure, but this enchanting spirit was not. It seems to have been missed out in the articles that have dominated. We wanted the truth, not the trend.
We hope you can feel a little part of it in each of our Christmas designs. Like the kindness and approachability that we've tried to capture in the faces of our newest characters, such as Jasper the polar bear and the Cecil felted mice. Like the change in textures and tone that we saw in every interior, that we've spread across the whole Christmas collection, but in a way that's calming as opposed to chaotic, just as the Scandinavians do. Like the flicker of the flames and the almost magical light that filled both cities, which we've tried to bottle up and reference in every way we can, be it through tealight holders, hurricane lanterns or baubles – some gold dusted, some mercurised, some glistening glass.
Something from Stories
This is an article taken from the upcoming volume of Stories – Stories for winter.
Pre-order your copy, for free, here.
Explore our Christmas collection.