Writing the Collector's Edition – our seasonal story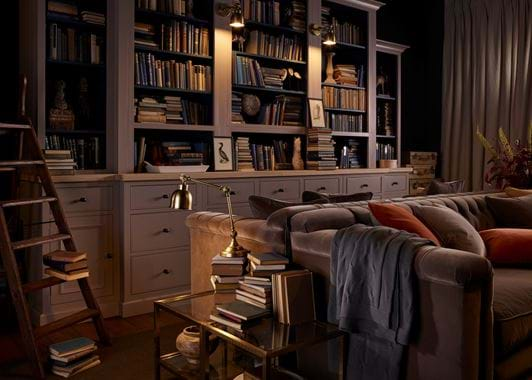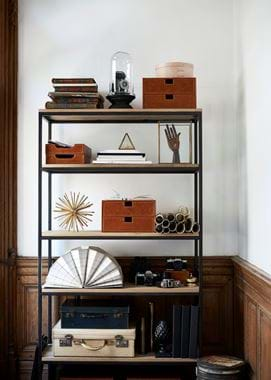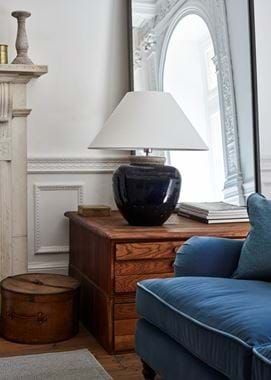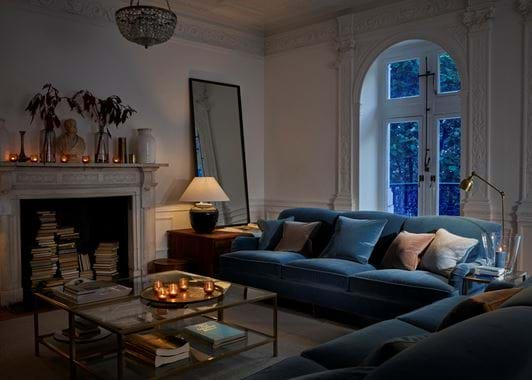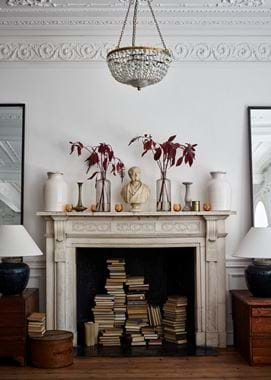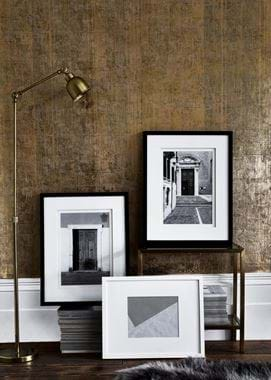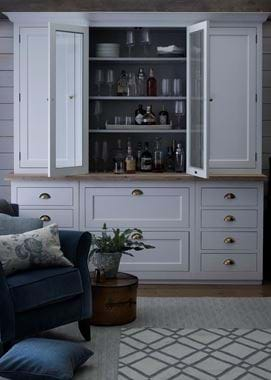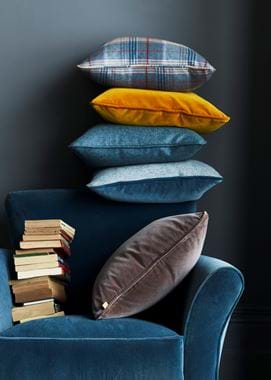 Writing the Collector's Edition – our seasonal story
Inspired by the cosiness and comfort of traditional libraries, our autumn/winter collection invites you to curl up with a good book, surrounded by rich colours, treasured possessions and soft lighting. There's always a shared inspiration behind our seasonal collections. It's a way for us to sum up the creative thinking behind our latest designs, and it's what brings them all together. It gives them context. It provides them with a story. This season, we've called that story The Collector's Edition.
It's always exciting when a new seasonal collection arrives, but at Neptune we don't believe in change for the sake of it. We prefer to let our collections evolve and grow naturally, so that the new pieces we introduce will always live happily with the things you already own.
Often, we start a new collection with a colour and ideas about textures and lighting. This autumn, we chose a rich, dark teal and thought about materials that would make it feel even warmer and cosier – the golden glow of brass, velvet upholstery, and decorating with books. The teal shade worked perfectly with our Isla velvet in Fox and Chestnut paint from last autumn – we like to link every new collection with previous seasons – alongside comforting new plaids and herringbone wool fabrics.
With these materials in mind, we started to imagine a space with the calm, intimate feel of a library, a study or a private member's club – somewhere to escape to that could truly be considered a sanctuary. This room would be filled with books and treasured objects collected on travels; it would be enriched by voyages and adventures, but it would be somewhere we were always glad to come home to. An open fire or the glow of candlelight would be the icing on the cake.
Once we had painted this picture, the collection started to come to life. At the heart of it are bookcases and dressers on which to gather beloved objects and favourite reads. The new Carter shelves have a simple, modern shape, but we chose to give them some warmth by making them in blackened steel and solid oak. Their height (the taller design that is) also helps to create a sense of cosiness in a sitting room or study. We envisage them ranged along a wall behind a sofa, ready for an afternoon's lazy reading, or perhaps used as a partition to section off a quiet corner. For a lighter feel in smaller spaces, they also come as a small bookcase that can be hung high up on the wall or used on the floor.
We believe that all our collections should work in harmony with each other, so as well as introducing new furniture that blends with older pieces, we've also grown design families to make them more useful around the home. The Carter collection is a case in point: as well as the new bookcases, there's also a new desk, dining table and benches. We thought the timber and dark metal of the desk looked beautiful with brass, so we updated our existing Brompton chrome desk light in a new brushed brass finish. The compact scale of both designs makes them good for letter-writing and reading as well as work (the desk has two drawers for storing stationery and a cubby hole for extra storage.)
We thought carefully about scale and comfort when expanding our collection of sofas, so that you can create a cosy corner for any size of space. For relaxing on a grand scale, our new Olivia sofa has wide, plump cushions and a classic shape. Combined with Brompton brass lamps and our Chichester bookcases – an old favourite from a previous collection – it creates an indulgent feel reminiscent of a country house library. Some homes need a more compact design, though, so we've expanded our Shoreditch collection of smaller sofas and armchairs to include a comfy, slightly deeper corner sofa. The idea is that you can combine the various pieces in any way you like and build a collection gradually – the new additions blend seamlessly with the old.
Even if you only have a small alcove on a stairwell to spare, you can turn it into a lovely reading corner. A tall, narrow bookcase like Pembroke, or a floating Buckland oak shelf, could be used to store a curated collection of books and treasured possessions alongside a bench or a window seat. All you need then is a cosy throw and some cushions and a little quiet time to switch off from the world.