Take one design: Keswick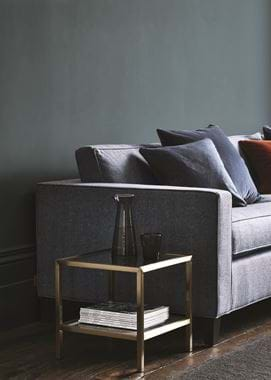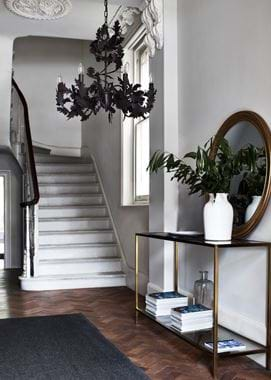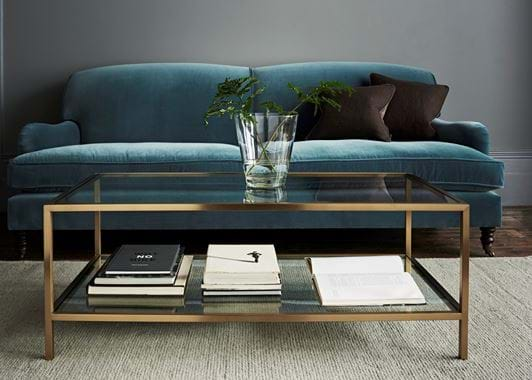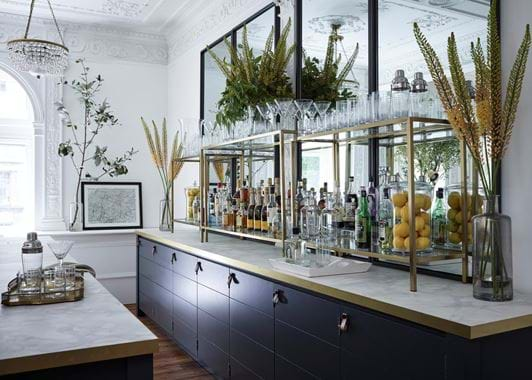 Take one design: Keswick
Sometimes the 'quietest' designs are the ones that make the most difference. Our new Keswick console, coffee and side tables are like a little black dress for your home: their Art Deco-inspired brass frames and tempered glass shelves are understated in appearance, but robust enough to function in any setting. They look sophisticated whether you use them for storage, display, or simply as a practical occasional table. Here are some more ideas for how to make the most of them…
As a floor centrepiece...
The Keswick coffee tables really belong in the living room, but within this setting they still have plenty of potential. Play with variations of symmetry and height: combine two tables in a staggered formation and place your most beautiful books and vases on the shelves to create an elegant still-life.
As a breakfast companion...
Perhaps the most versatile piece in the collection, the console tables combine spacious surfaces with a slender profile. Use them alongside a kitchen island to create an impromptu breakfast bar – they're just the right height to sit at and just wide enough to eat comfortably on, without taking up too much space.
For cocktail hour...
The small cube coffee table and rectangular side table were designed to be placed on the floor, but you don't have to use them this way. On top of a counter or sideboard, for example, they make a wonderful framework for a cocktail bar. Arrange bottles on the lower shelves, and glassware on top. Placing mirrors behind the tables will add a touch of Art Deco-style glamour.
For beauty rituals...
We also like the idea of using the console tables in a bathroom or bedroom to display favourite perfume bottles and jewellery. Equally, the cubed coffee and rectangular side tables could sit alongside a bathtub to hold bath oils and scented candles for unwinding in the evenings.