Style notes: flower-arranging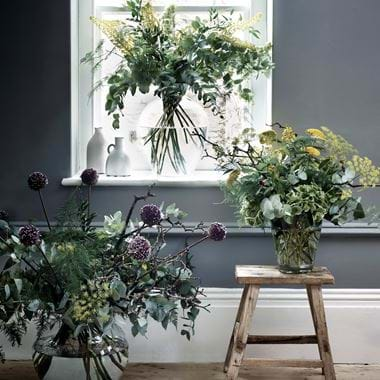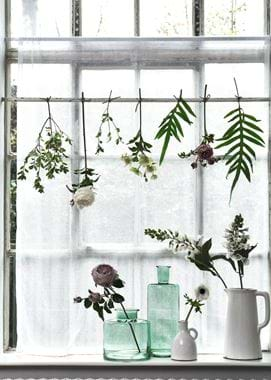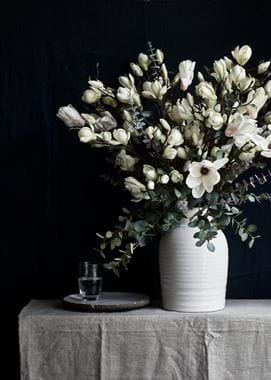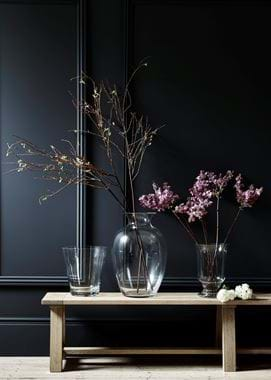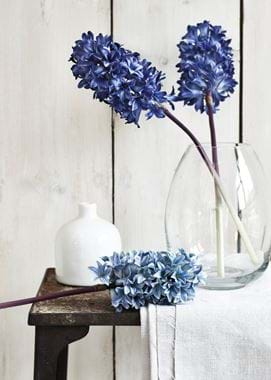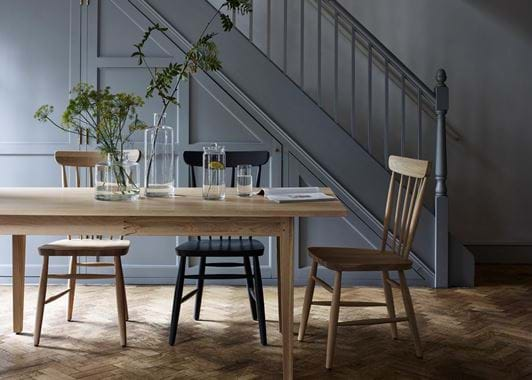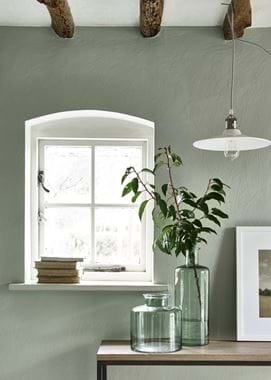 Style notes: flower-arranging
Notepad scribbles from our stylists, pointers picked up on photoshoots, home-grown ideas from our resident flower expert Hannah Redman, secrets shared between friends, and wisdom passed down. Make blooms more beautiful with our mini masterclass in flower-arranging.
The flowers: to mix or to match?
Quite honestly, you can do both, whatever the flower(s) in question. The best advice we can give is to decide what sort of look you're going for. When we think of sophisticated elegance we think a tight arrangement of tulips or a simple display of white lilies. All one type and all one colour really works. But if you want something more relaxed and textured, then two or three flower families together is a lovely option. Make sure you mix fuller blooms with smaller ones so they're not competing. See our 'Get the look' section below for some ideas.
Tall vs small
Again, both. There's a place for uniformity where all tall or all small is exactly what you need, but generally speaking, if you use varying heights the result will be much more interesting. Particularly if you're using different types of flower. And remember, always cut the stems of fresh flowers at an angle.
Positions please
The main rule we follow when placing flowers is 'strong stems first'. That's branches and thick greenery. By resting them on the outer edge of your vase you create a support network for the more delicate ones so they can simply be dropped in and they'll fall where feels most natural. It also gives each flower more of a sense of space.
Don't overthink it
We love loose bouquets that look a little spontaneous and appear hand-picked. And the key to this hedgerow look is to go with the flow. Bear all of the above (and the below) in mind and then let the flowers decide the rest. Higgledy-piggledy can be full of charm.
A bit of both
Blending real flowers with life-like ones is a trick we picked up from a flower festival. The thing that puts people off though is what to do with the faux stems because they generally aren't waterproof. You've got two options. Either cut the height of your faux flowers short so that when they're placed in the vase they don't touch the water. Or, buy a few of the water pods that shop-bought bouquets have at the bottom to keep the vase free from water but the real stems hydrated.
Break the mould
Flowers should spark our inner creative. Get hands-on and think outside of the vase. Our Apple Blossom stems are nice and bendy so can be intertwined and wrapped to make a bowered entrance to a doorway. Recently we caught our stylist Kasia plucking a few of the flower heads from our Magnolia stems and wrapping the wire around the occasional twig to make her arrangement a little more playful. Giles' (one of our founders) wife, Hannah, has one of our Corinium bowls on her kitchen island and fills it with a mound of damp soil with potted plants inside. We also love giving life-like flowers as a gift. Make your stem selection and create your own bouquet, wrapped in brown parcel paper and tied together with a twine bow.
Get the look
Four arrangements that you can create using our life-like flowers or real-life blooms.
For sheer elegance: a large, rounded glass vase (like Charlton) filled with a cluster of white hydrangeas.
For a burst of colour: our blue Hyacinths are our favourite way of doing colour through petals. Cut the stems short and pop them into one of our Corinium jugs. They look great in a huddle on a kitchen island.
For a home-grown look: pair magnolia with snowballs and sit them against a backdrop of branches, keeping everything leggy and loose (just arrange them in a taller vase so they're slightly more contained). They'll look as though they've been freshly picked from your very own garden.
For contemporary simplicity: fill various vases and pots in different sizes and shapes with single stems of greenery like eucalyptus and sage, along with sculptural branches, then group them together at one end of your dining table or kitchen work surface. A mix of our Castleford bottles and terracotta plant pots are perfect for this.
Taking care: a tip or two
Now your flowers are sitting pretty, follow these simple steps to keep them looking lovely for longer.
On arrival: when guests arrive to your home you always offer them a welcome drink. Do the same with your flowers and get them into fresh water the moment you can to quench their thirst.
On day two: time for a refresh. Change the water every two days and add a drop or two of bleach. Sounds insane but it kills the bacteria and keeps them super fresh.
During their stay: never position them near a fruit bowl (it makes them wilt much quicker), and try to keep flowers away from harsh sunlight or central heating so they stay perky.