Neptune Bath
One Tram Yard, Walcot Street, Bath, BA1 5BD
Open today until  5:30 p.m.
Monday-Saturday: 9:30 a.m. – 5:30 p.m.
Sunday: 10:00 a.m. – 4:00 p.m.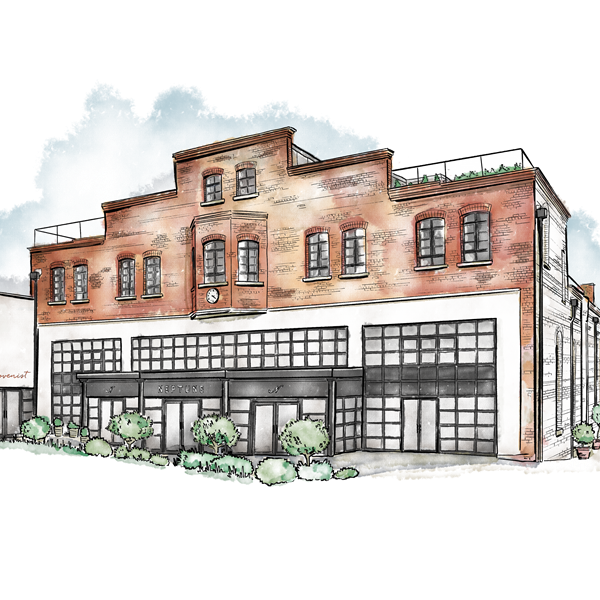 A warm welcome
Neptune Bath is one of those places that manages to find a sense of space in the hustle and bustle of the city. Just a few metres from the Grade II-listed Corn Market lies the Victorian façade of the building that once served as the depot for Bath's tram service. It's a refreshing mix of crumbly red brick and oversized, iron-edged glass windows. Our retail design team has renovated it entirely into our new home – spread across one floor with just a hint of modern industrial to our otherwise signature aesthetic.
In all of our stores we try to include as many of our designs as possible, but to give you a better idea of what you can find within the confines of Neptune Bath, just keep scrolling….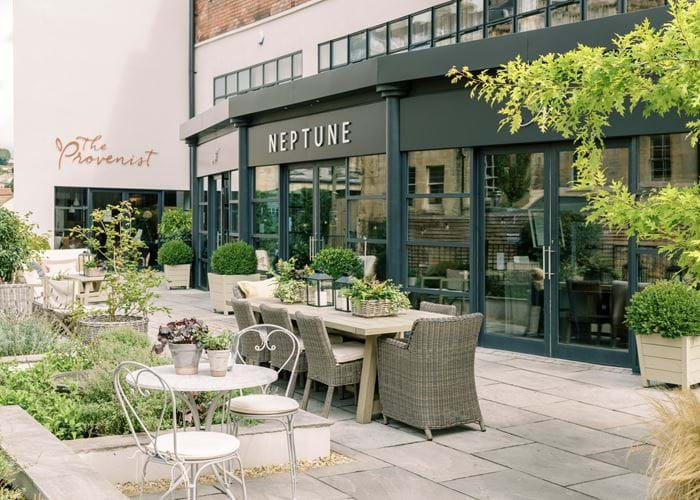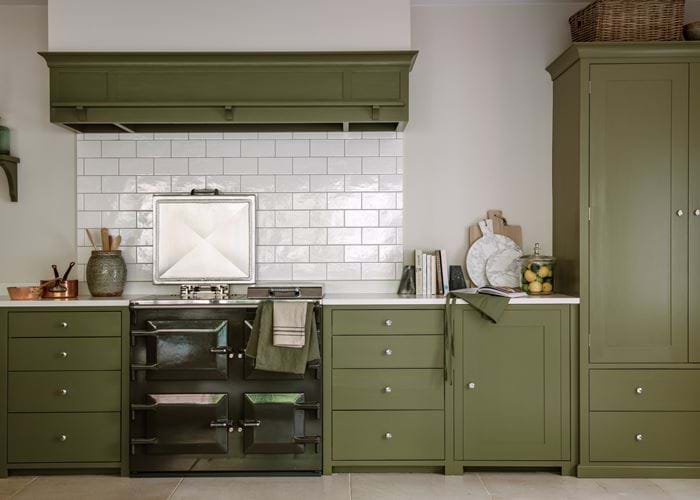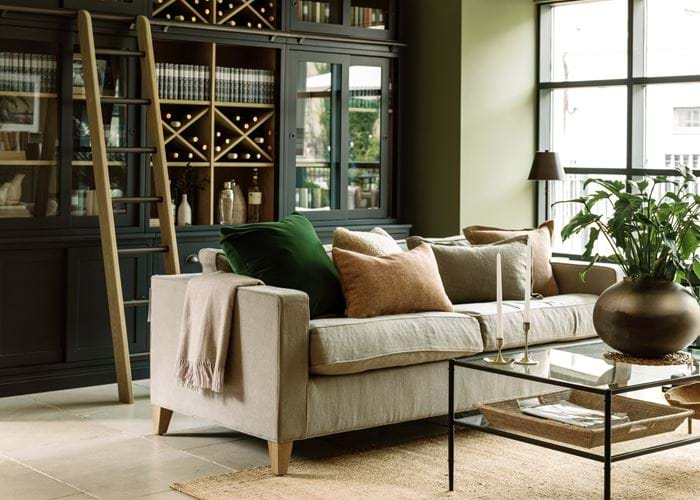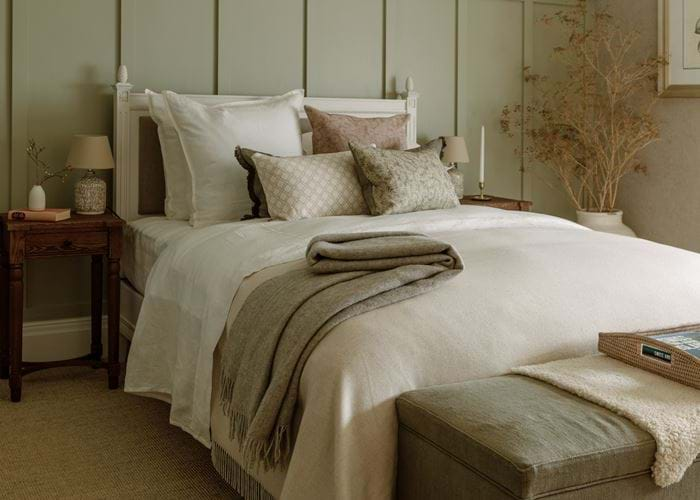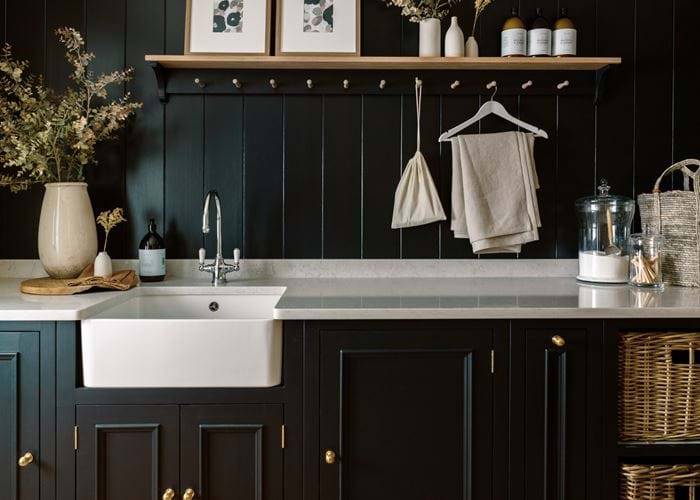 Who you'll meet
There are nine of us here at Neptune Bath, from Lulu and Lindsey our store leaders to Silvia and Claire who are our kitchen designers with Sarah co-ordinating all the projects so everything runs like clockwork. Our home specialists will be able to help you on all there is to know about our collections, one of the team even has an interior design degree and another has her own weaving business on the side.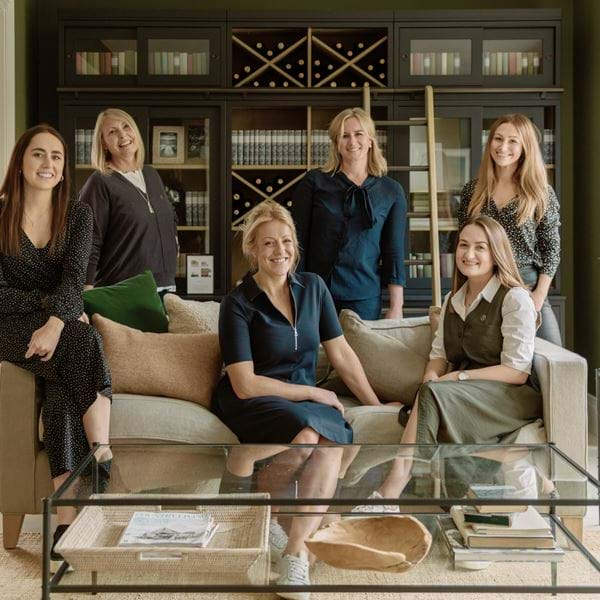 The Provenist
Looking for somewhere to sit down, mull over your decorating ideas, and recharge your batteries?
A few steps away you can do just that at The Provenist. A health-conscious cafe that brings together seasonal ingredients, sourced locally and cooked daily in our kitchens by people who champion nutritious, delicious, natural fare.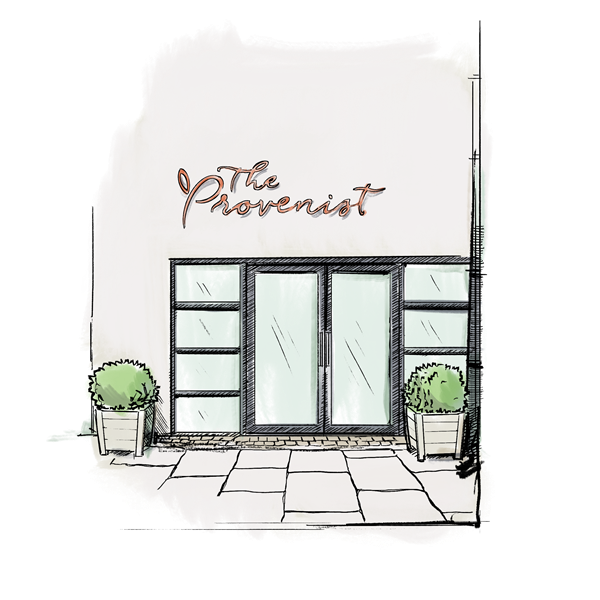 On display
We refresh our store interiors as and when our seasonal collections change. Some designs will always remain though – our flagship ones – the ones that we know you love the most. Below we've given you an idea of some of the designs that you'll find at our Bath store. But if there's something specific that you'd like to check with us, or if you don't see what you're looking for listed here, you're welcome to call ahead and we'll let you know if we have it on display.
All four of our kitchen collections are waiting to be explored so you can get a real feel for every aspect, from cabinet design to work surfaces. You'll find each one is set side by side with a living or dining space so that you can better see how they might work in your own home, be it a city apartment, contemporary townhouse or country cottage.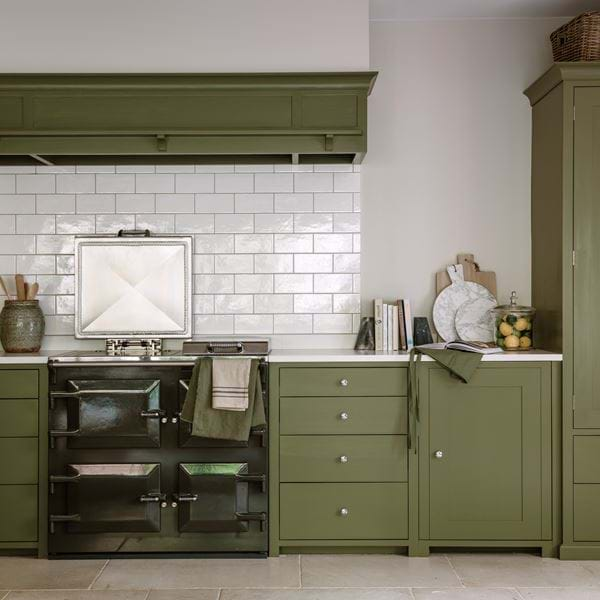 Inside Neptune Bath you'll find seven of our most-loved dining tables with perfectly paired dining chairs, all dressed with a small selection of our tabletop pieces like pure linen tablecloths and hand-made crockery.
Whether they're arranged as cosy, family snugs or more formal sitting rooms, you'll meet most of our living collections in store, including many of our sofa, armchair and footstool designs. You'll also spot elegant solutions for storing televisions, home library concepts and study set-ups. And you're very much encouraged to slip your shoes off, put your feet up and make yourself at home.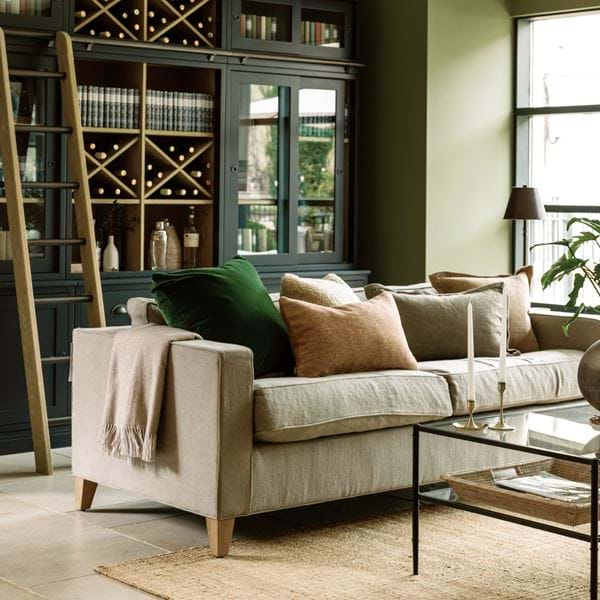 In our bedrooms, you'll discover serene and restful decorating ideas, capacious wardrobes and chests of drawers, and blissfully soft, Portuguese-made cotton and linen bedding. Then there's our solid timber beds, of course, upholstered headboards and handmade, natural mattress Barrington. And like in our living rooms, trying them out for yourself is most definitely encouraged.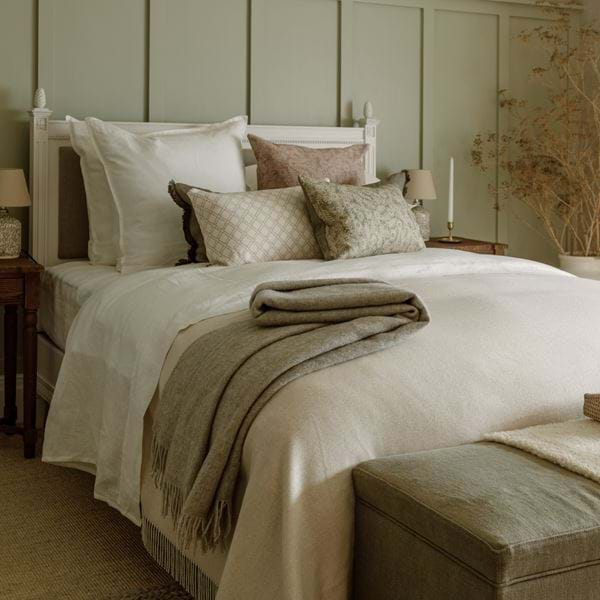 Next door to our bedrooms, you'll also often find dressing areas and washrooms. This is where you can discover our natural timber and Carrara marble washstands, our made-in-the-UK bath & body collections, and our elegant storage solutions to help you create a calm and welcoming bathroom.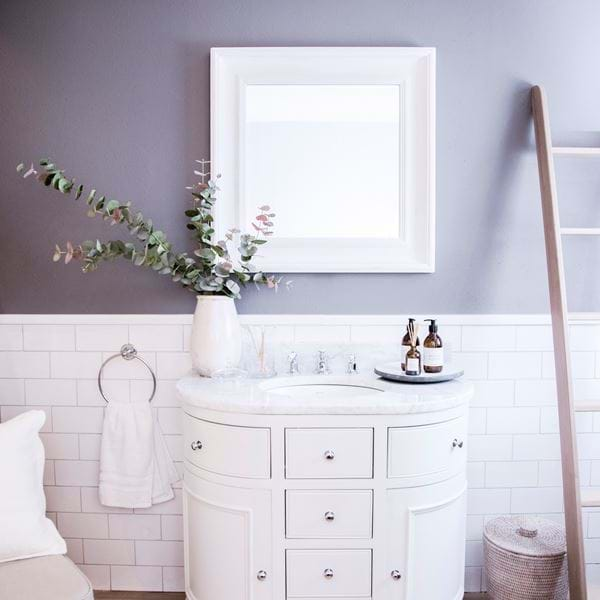 Our design team
Whether you're looking at a new kitchen or you're considering top-to-toe decoration, we're here to help make your home projects simpler and easier with designs that's personalised to you.
Home Design
Meet Amber. She's our home designer and can help with anywhere from one room to ten. Colour, textiles, furniture, flooring - she'll bring it all together to create your version of a Neptune home.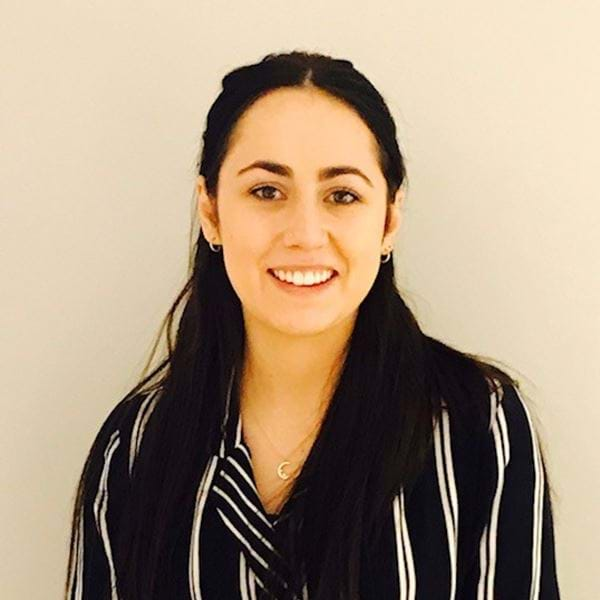 Kitchen Design
Sylvia & Claire are our kitchen designers. From your first, free consultation to our full design service, they'll listen to all your wants and wishes and turn them into your idea of a dream kitchen.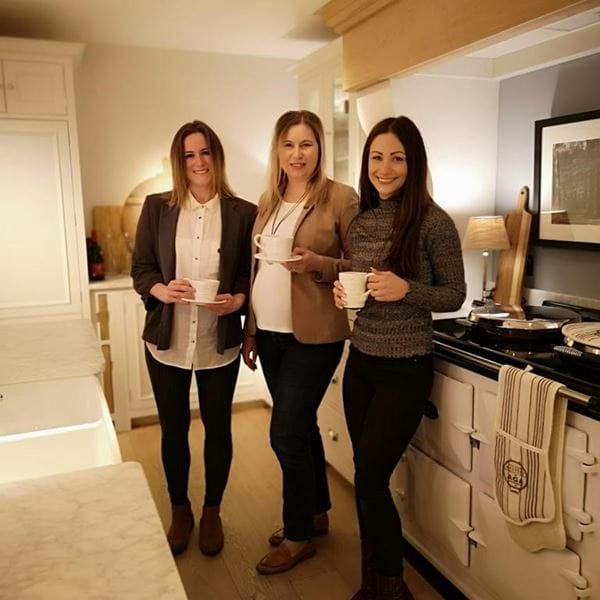 being in the centre of Bath, we don't have our own car park, but we're just down the road from the Cattle Market car park. Or, the larger car park at The Podium (near Waitrose) is a five-minute walk away. Both are pay and display.
Neptune Bath is largely spread across one level. There's one part with a step but we have a ramp available should you need it. And if there's anything you'd like to check with us before you visit, we're just one call away.
we'd be happy to help with a spot of babysitting while you browse, should an extra pair of hands help. Inside, it's lovely and spacious so even a double buggy will find its way around.
well-behaved dogs are more than welcome too – we even have a jar of biscuits. But if you're the proud owner of four Great Danes, we'd appreciate it if you perhaps left them at home.
Get in touch
If you'd rather not call, you can send us a message using this little form. You can also use this form to leave us any feedback, good or bad. We'd love to know what you think.