Stanway
All the clean-lined, rustic looks of the dining table version, scaled down to coffee cup height. We make Stanway from chunky but clean-edged teak. And it goes with any of our wicker collections.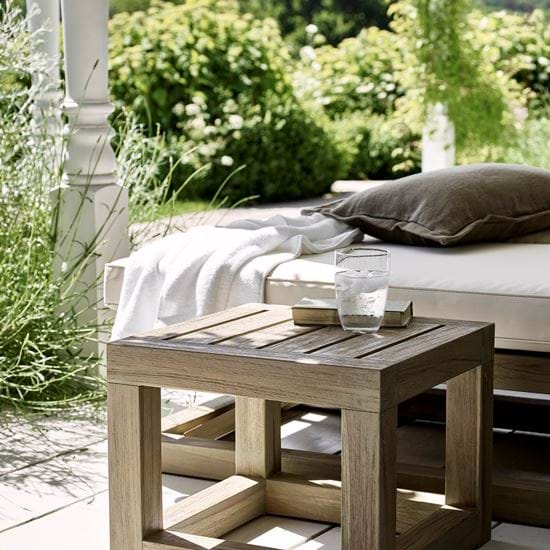 Pembrey
This minimal teak table collection will work well in any style of garden, although it's especially suited to modern spaces. Choose from a large square coffee table or smaller, low side table.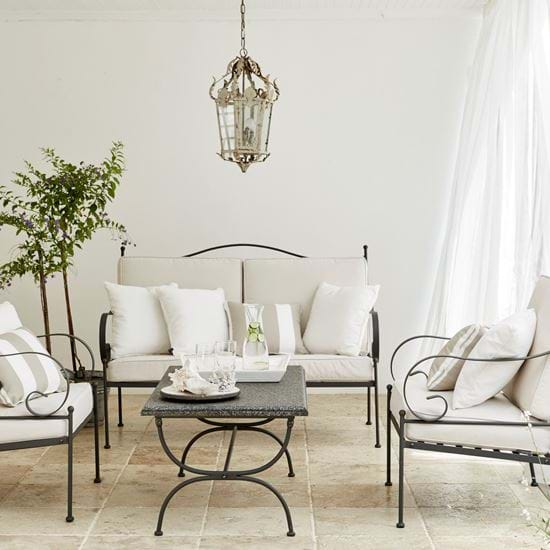 Cheltenham
A metal and granite coffee table for when you want to bring a smart feel to your outdoor seating area.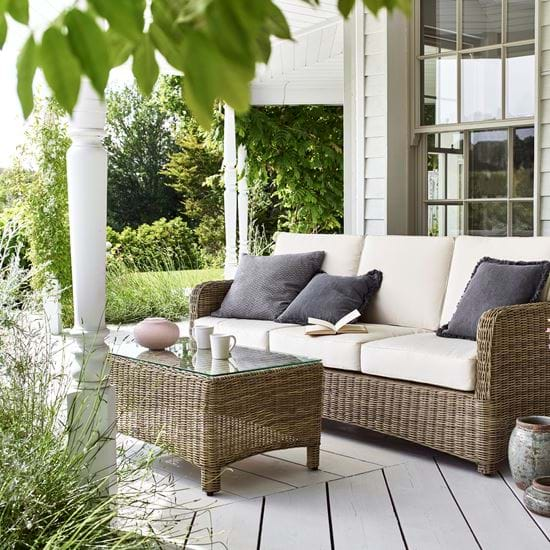 Compton
If you have seating from our Purbeck or Compton collections, this is the all-weather wicker coffee table that pairs perfectly with both.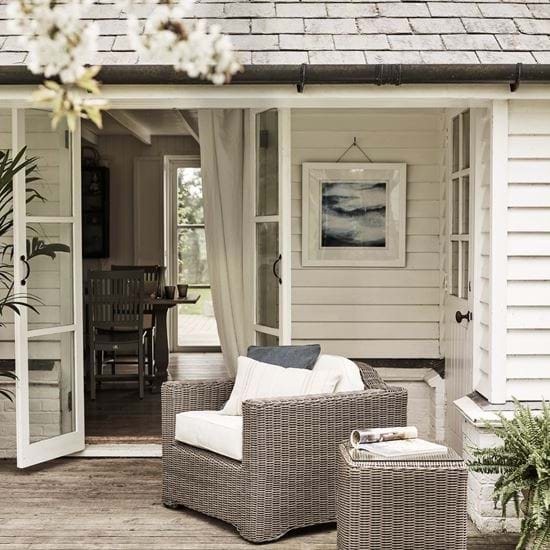 Coleton
Having a small side table like Coleton, just as you would in an indoor sitting room, makes a big difference.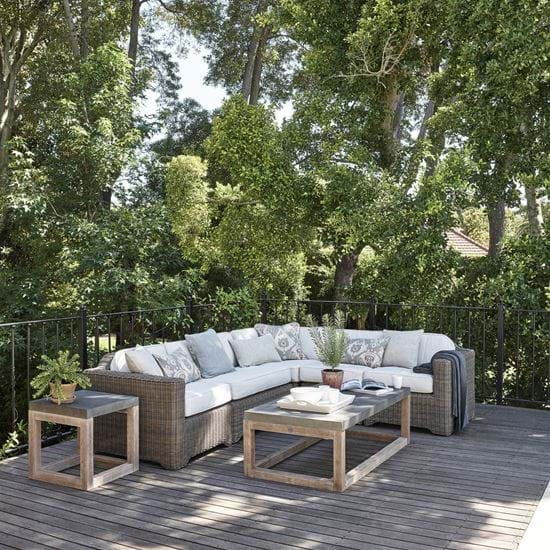 Hove
Our most contemporary table collection, for those that want both modern concrete and the natural look of acacia timber.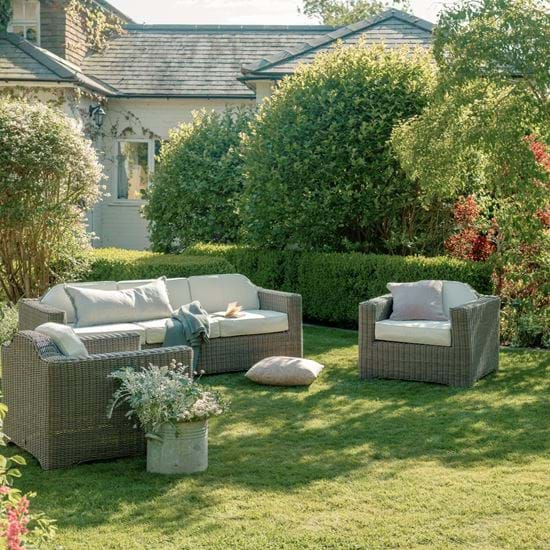 Tresco
A pared-back design that perfectly matches our Tresco relaxed seating collection as well as coordinating with the Coleton side table and mixing easily with other contemporary designs like Pembrey to create a fully-formed outdoor living space.