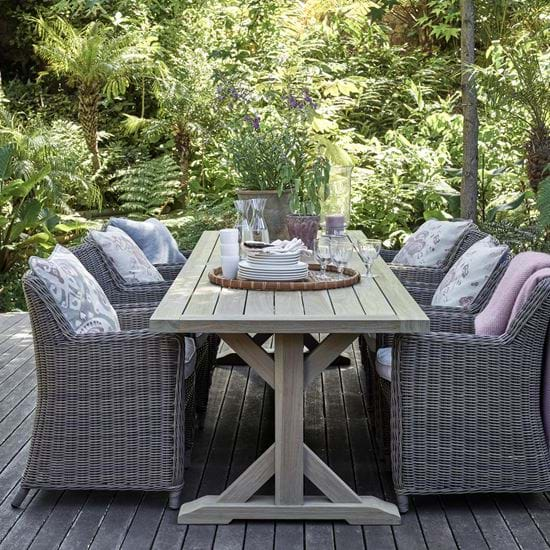 Harmondsworth
We liked the idea of taking the classic refectory table outside. So, we designed Harmondsworth. It has a slightly unusual leg shape though, which is designed so it doesn't get in the way of your own legs.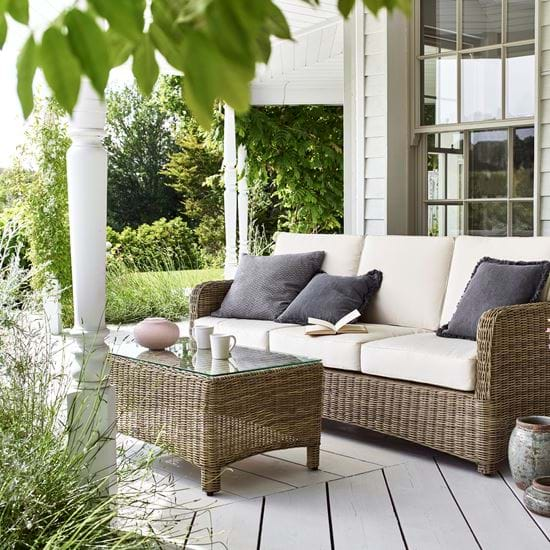 Compton
A seating collection that carefully balances comfort with a small footprint. So, whether it's a couple of armchairs or a corner sofa for ten, it won't dominate your space.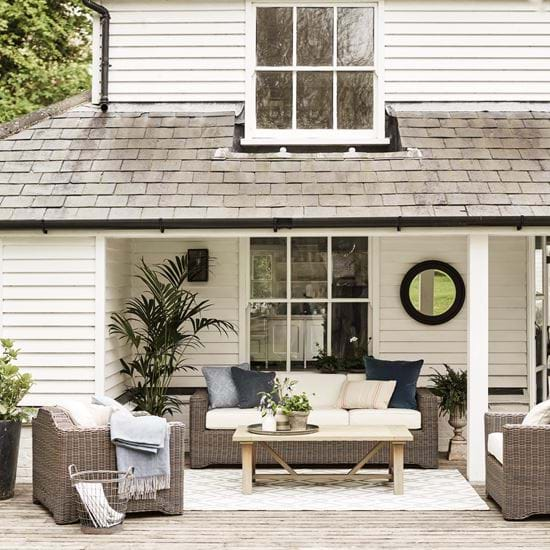 Tresco
A low-lined, contemporary collection of sofas and armchairs, as well as corner sofas that can be as small or as large as you'd like. For seating that needs to be flexible.
Purbeck
Purbeck's generous seat and high back make it one of our cosiest designs. A good choice if you want to sit outside even when it's a bit chilly.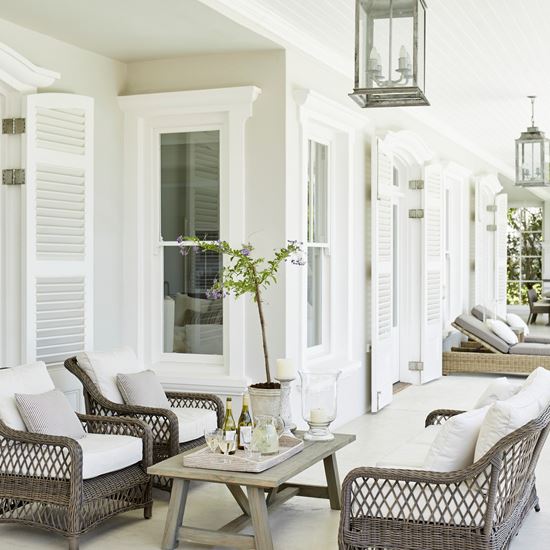 Harrington
Add lots of texture and interest to your patio with this woven all-weather wicker table. Available as a round six-seater design with a practical glass top.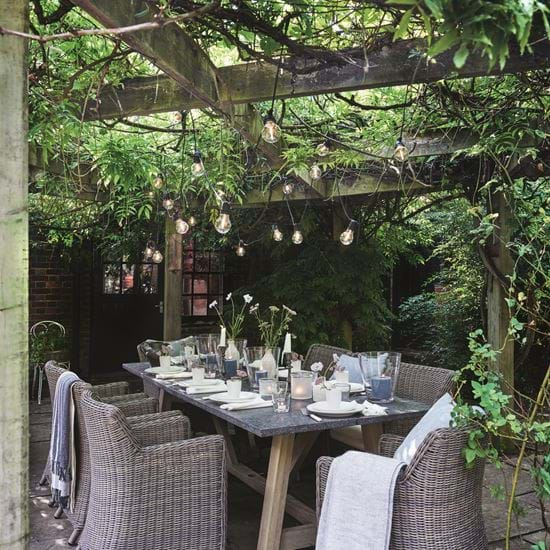 Stanway
Contemporary clean lines meet rustic, with details inspired by our love of sailing. Like the look of our Arundel collection inside? This is its other half.
Hove
Hove's a design for when you want the bold, contemporary concrete look, brought down to earth by the warmth and texture of teak timber.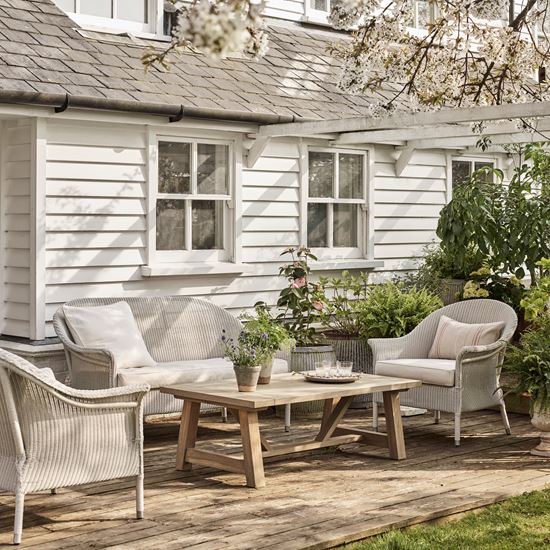 Chatto
A circular, four-seater dining table from our Lloyd Loom Chatto collection. With its painted finish, this is a piece suitable for the garden in summer or an indoor garden room year round.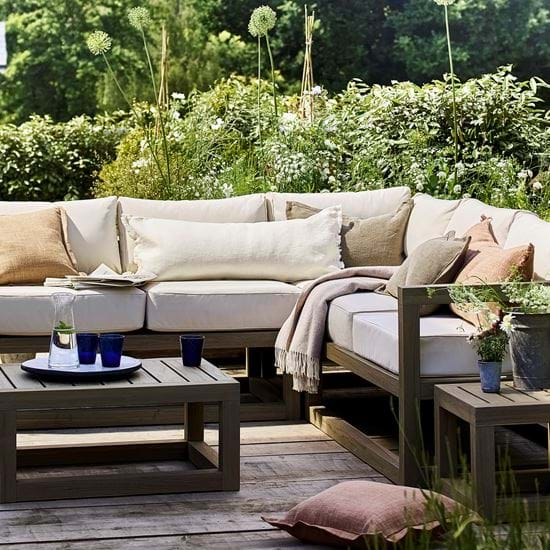 Pembrey
One of our most contemporary collections. Think clean lines, crisp angles and pared-back materials. Its simplicity keeps the look timeless though.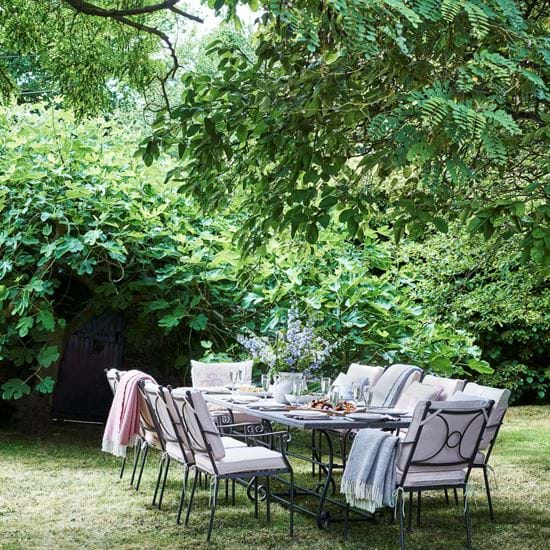 Cheltenham
A smart table with a matte, textural granite tabletop and dark grey powder-coated metal legs. Available as a rectangular six-seater or ten-seater.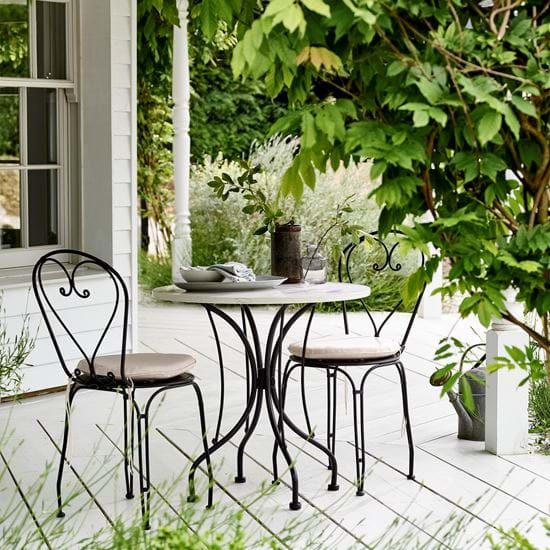 Boscombe
A metal and stone design, just like Cheltenham, but in two-seater and six-seater round sizes, and with a choice of granite or marble, black legs or pale grey Cobble.