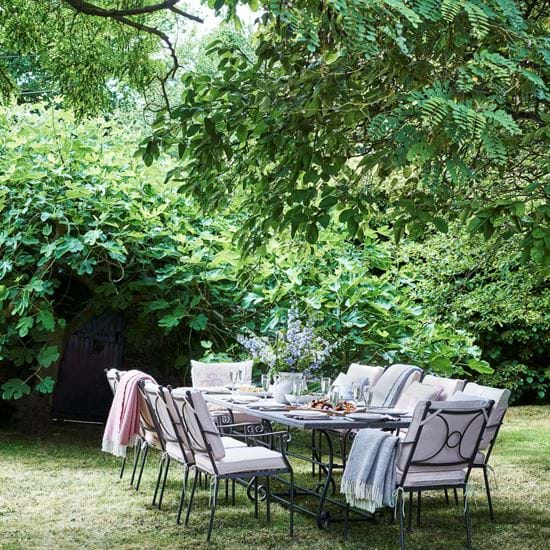 Cheltenham
Cheltenham ticks all the boxes if you love high contrasts, clean-lined design, graphic shapes and deep, supportive cushions.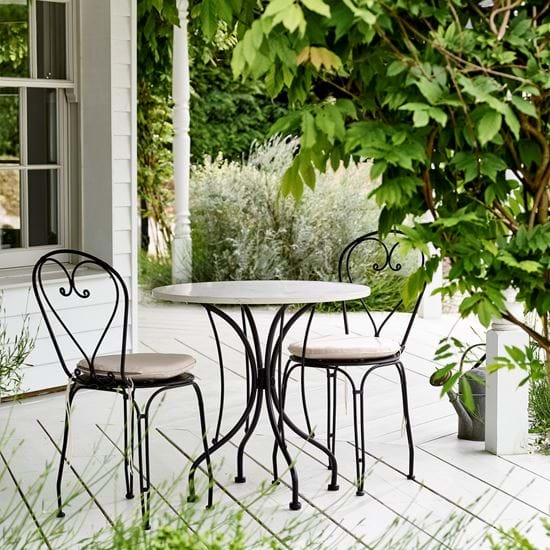 Boscombe
A petite, vintage-inspired metal chair designed with small corners in mind, available in black and pale grey Cobble powder-coated finishes.
Toulston
Because of its lower back and understated shape, Toulston is a good chair to choose if you have a bold table that you don't want to compete with.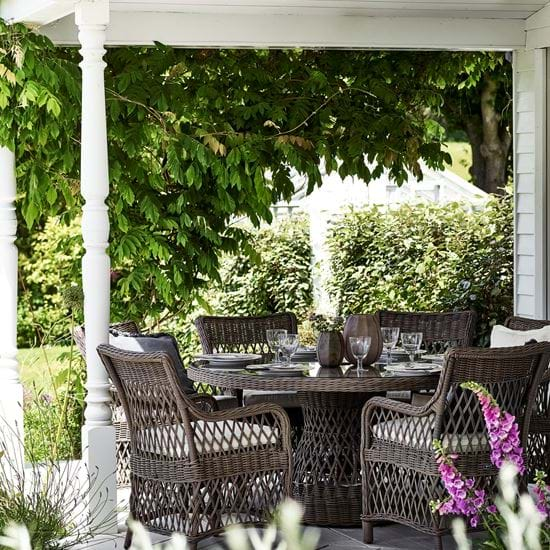 Harrington
A design for whether you want to add a woven willow texture, contrast a simple table with a detailed chair, or have seating both with armrests and without.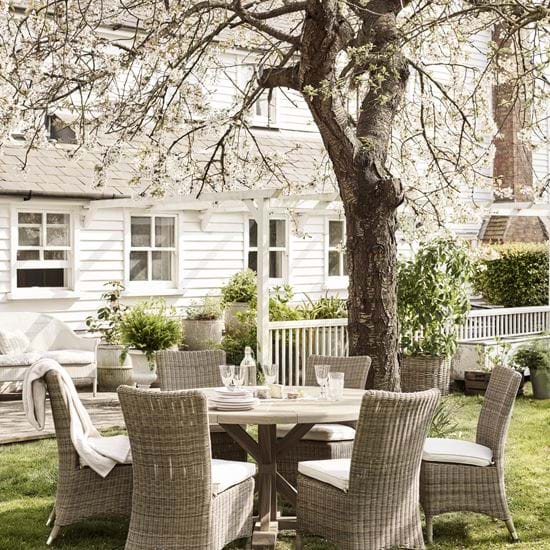 Cayton
A simple, classic shape like Stanway, but in a lighter colour that pairs well with pale-toned stones in architecture and hard landscaping. Available with or without arms.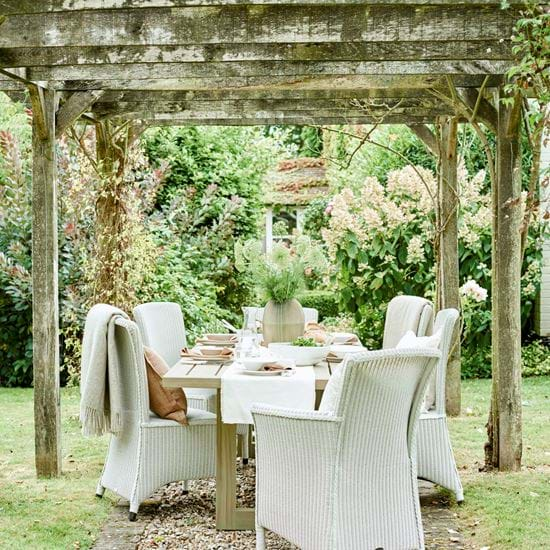 Chatto
Choose from a dining chair and carver chair with arms in this Lloyd Loom collection. The painted finish makes this a design to use inside as much as out.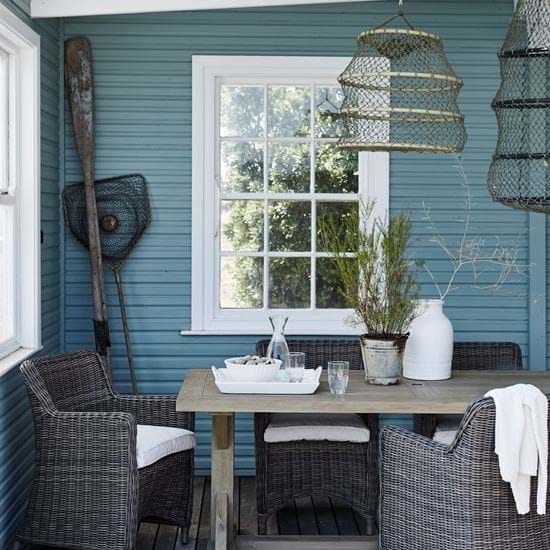 Stanway
Stanway, with its understated design, is all about the woven texture, made from a material that'll stand up to the weather but that looks just like natural willow, with a matte, dark grey finish.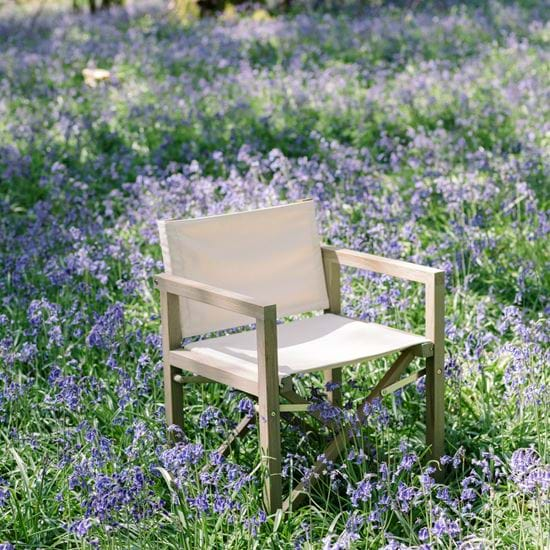 Denham
Our take on the classic campaign chair, made from teak and outdoor canvas. The articulated back means you can recline slightly, making Denham suitable for relaxed seating areas too.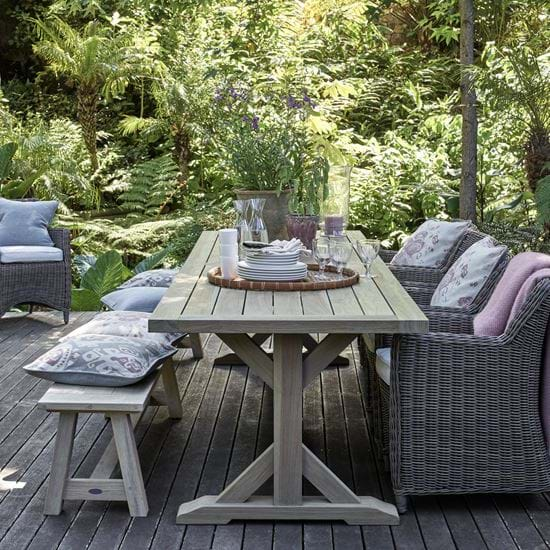 Stanway Bench
The perfect accompaniment to our Stanway outdoor dining table: a backless outdoor bench with A-frame legs that have a decidedly modern country feel.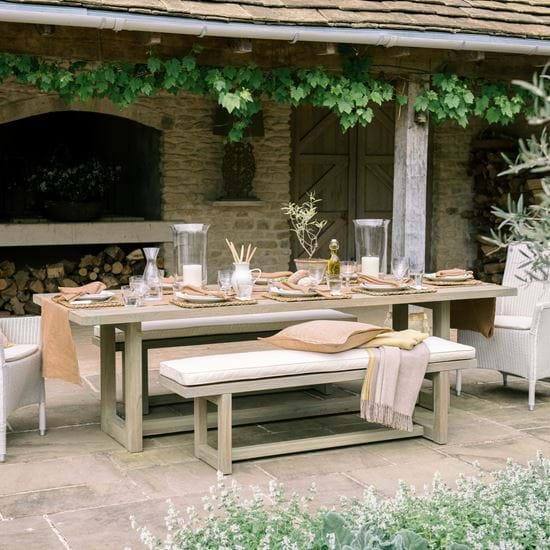 Pembrey
A simple, backless outdoor bench made from natural teak timber, designed to pair with the Pembrey dining table to create a laidback setting.