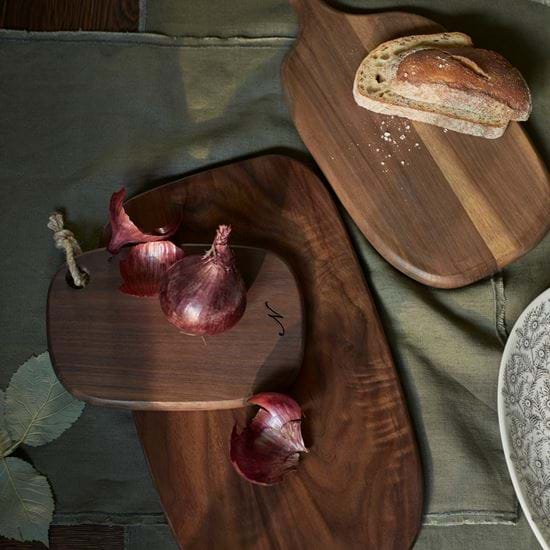 Bermondsey
These American walnut chopping and serving boards have an organic feel thanks to their curving, pebble-like shapes. They're also richly coloured – the natural hues of the timber – to bring a little contrast alongside Borough and Maltby.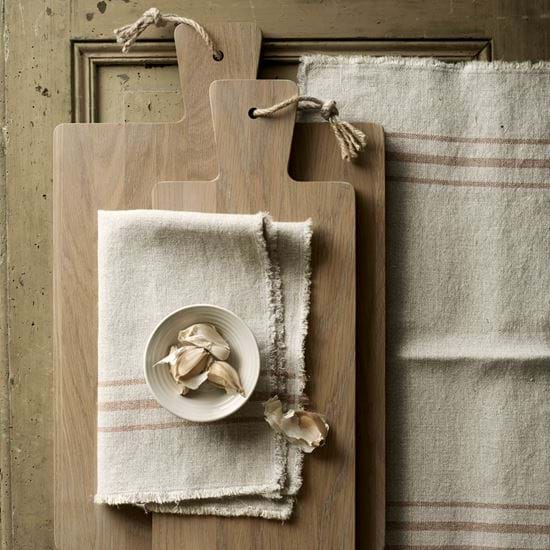 Borough
Simple and utilitarian yet decorative and characterful at the same time, you can use these oak boards, like Maltby, as display pieces in your kitchen or for bringing tarts and cheeses to the table, but they can also just as easily be functional objects used for prepping and chopping.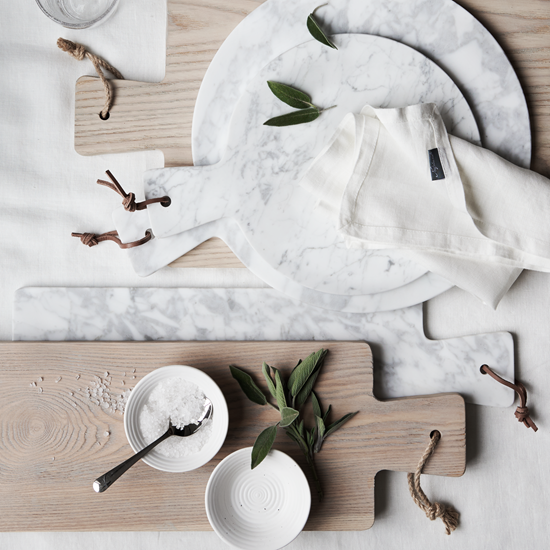 Maltby
Of all our boards, these Carrara marble ones are more suited to being decorative objects than for chopping (although, as they're cold to the touch, they are useful for preparing pastry). They'll look smart propped up on a kitchen counter or brought to the table, and will add another layer of texture and interest.