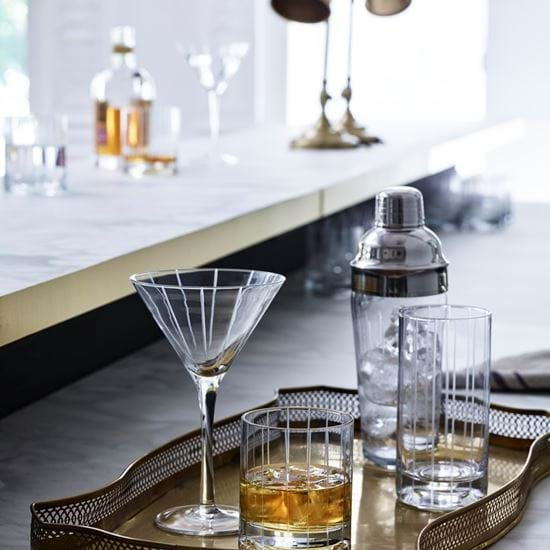 Mayfair
An art-deco-inspired cocktail collection, including glasses to hold everything from martinis to whiskey, as well as extra drinks trolley pieces such as a smart decanter and petite ice bucket.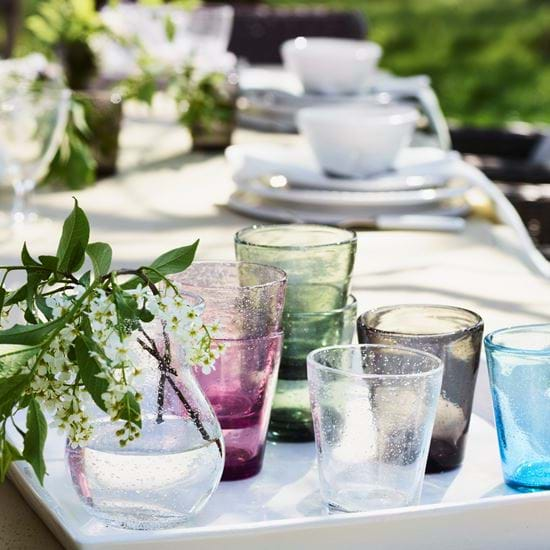 Ella
Bubble-dusted tumblers in colourful hues (and one equally bubbly jug in a choice of neutral shades). Just the thing for adding to a laidback table or packing up for picnics.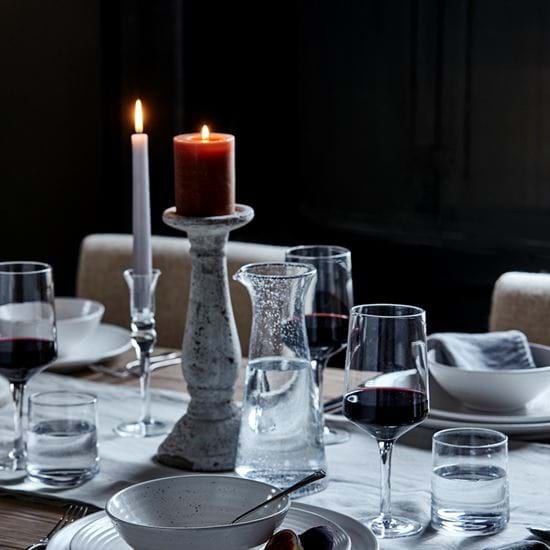 Hoxton
Hoxton's our most contemporary glassware collection – clean lines and angular shapes without any extra details. Like Barnes and Greenwich, it comes in all the essential sizes from tumbler to flute.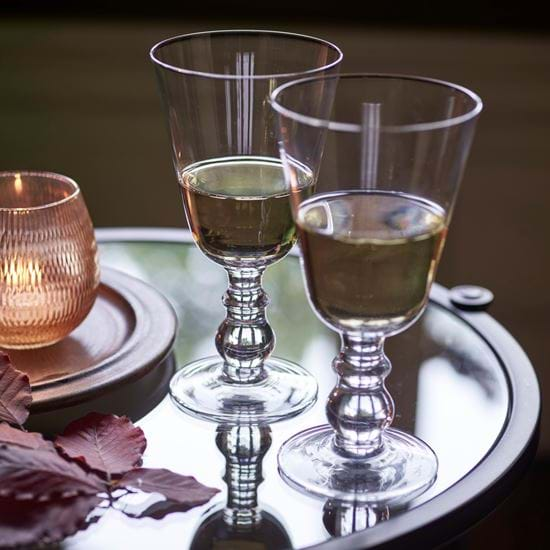 Greenwich
Weighty Greenwich feels substantial in your hand. Like Barnes, it's a mix of classic and contemporary, though it makes a stronger statement on the table. It's also a collection that includes a jug and carafe.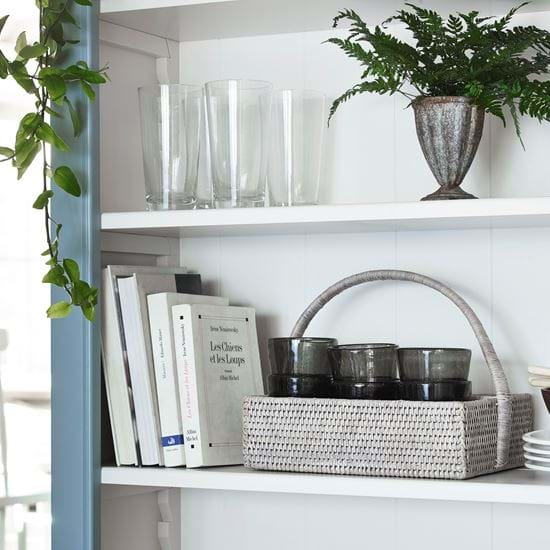 Ashcroft
From the insulated jug and the single-bottle cooler to the basket-like glass carrier, all of these pieces combine a considered usefulness – to makes your life that bit easier – with the decorative appeal of hand-woven, lightly white-washed rattan.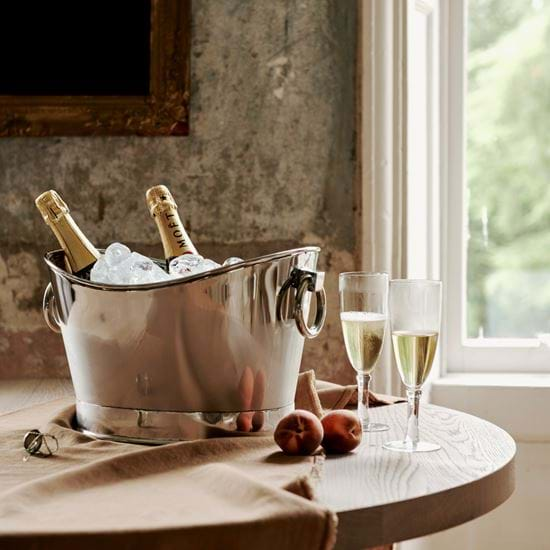 Lydford
Generous, stainless-steel ice buckets in two sizes – the smaller for one or two bottles, and the larger for several – with decorative handles that also make Lydford easy to carry out to the garden.