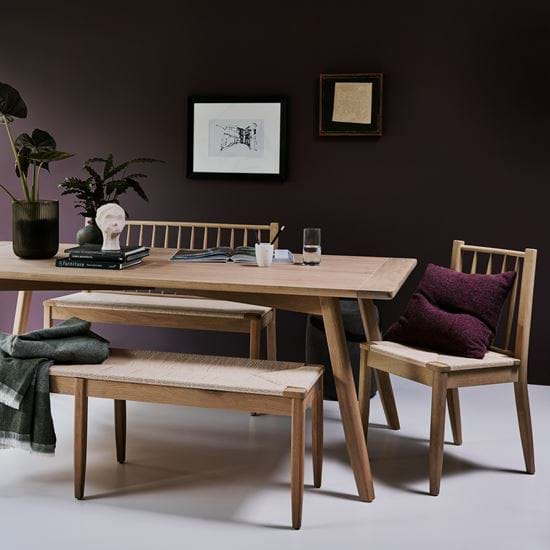 The Wycombe collection
With its pared-back aesthetic, use of natural materials and the sense of craftsmanship that runs throughout, our Wycombe furniture family truly embodies the Arts & Crafts movement but in a refreshed, contemporary way. Scroll down to discover the collection's designs for every room in your home, and the stories behind their making.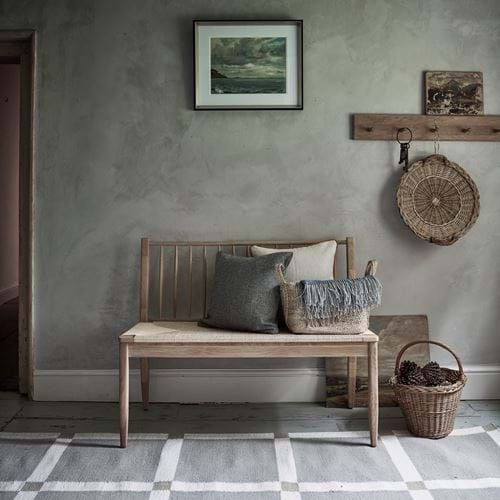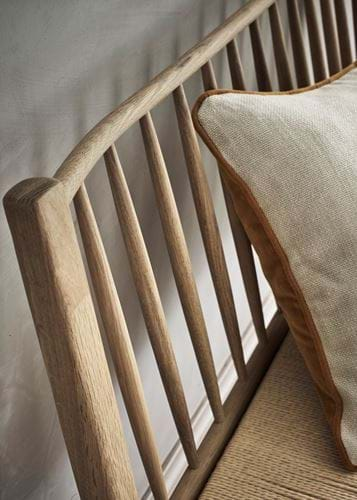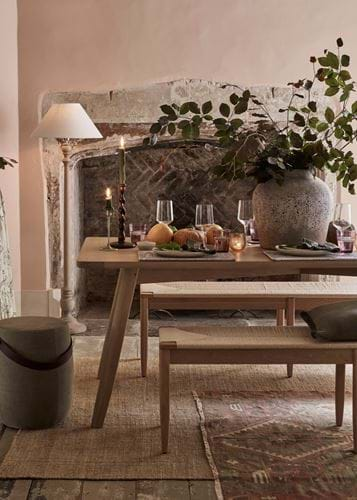 Family history
There are Wycombe designs for your dining room, kitchen, living room and hallway – even bedrooms and home offices – but every piece in the family traces its roots back to one Arts & Crafts chair.
On our journal, find out more about the collection's inspiration, and delve into the details of the folding dining chair, spindle-back bench and timber-framed armchair.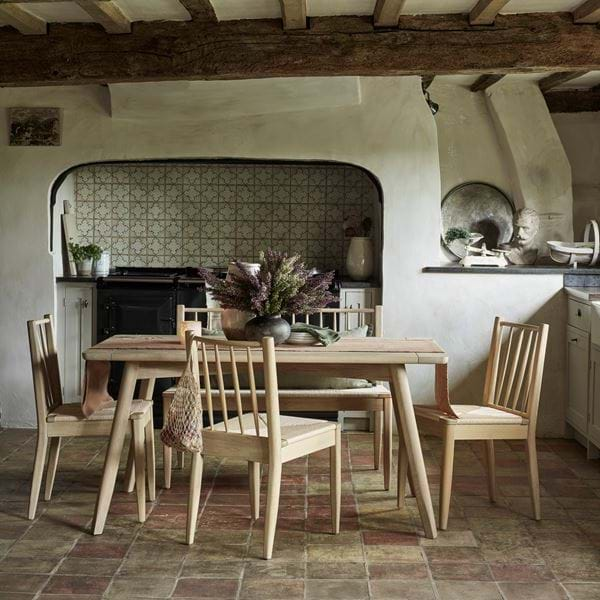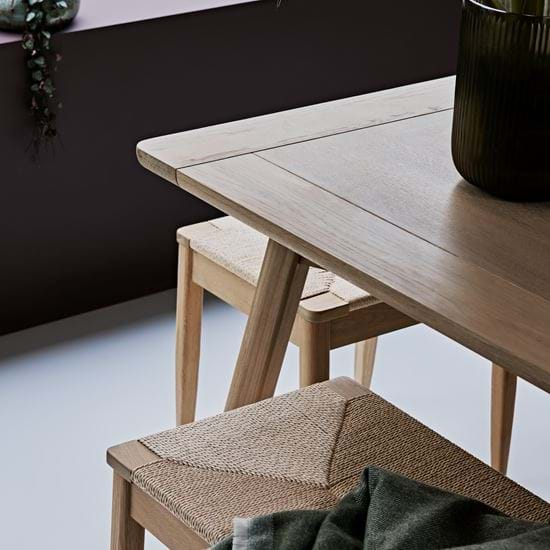 Sustainable
Wycombe designs are made with oak from the Appalachian Mountains in North America. The forests here are managed for regeneration – in fact, in the last 25 years, Appalachian woodlands have increased by more than 300,000 acres.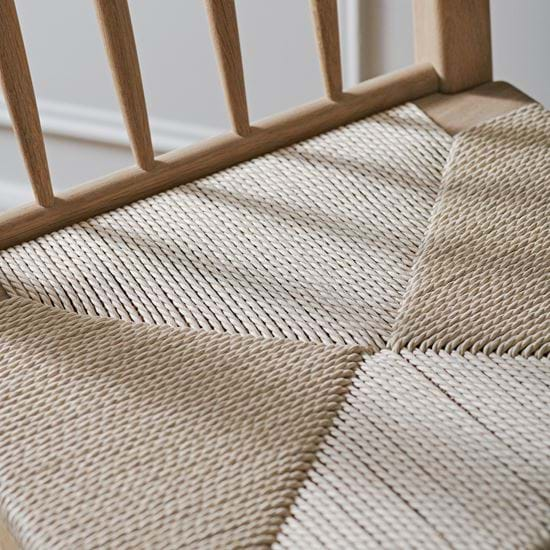 Beauty & utility
Freshwater bulrushes have been used in furniture making for centuries because of their hardwearing properties. But, we've made Wycombe's woven rush seats even more practical by using a rush paper cord coated in a spill-resistant wax.
Natural character
White oak is our go-to timber because its grain is subtle but still full of interest. The organic shaping of Wycombe's spindles and legs highlights this, while the finish – our VOC-free, linseed oil-based IsoGuard – protects without masking.
Finely crafted
Each piece of Wycombe furniture is designed to connect you to its maker – the careful sanding that creates the smoothly sculpted oak frames, the hand-weaving that's needed for each seat, the honed surface of every marble tabletop.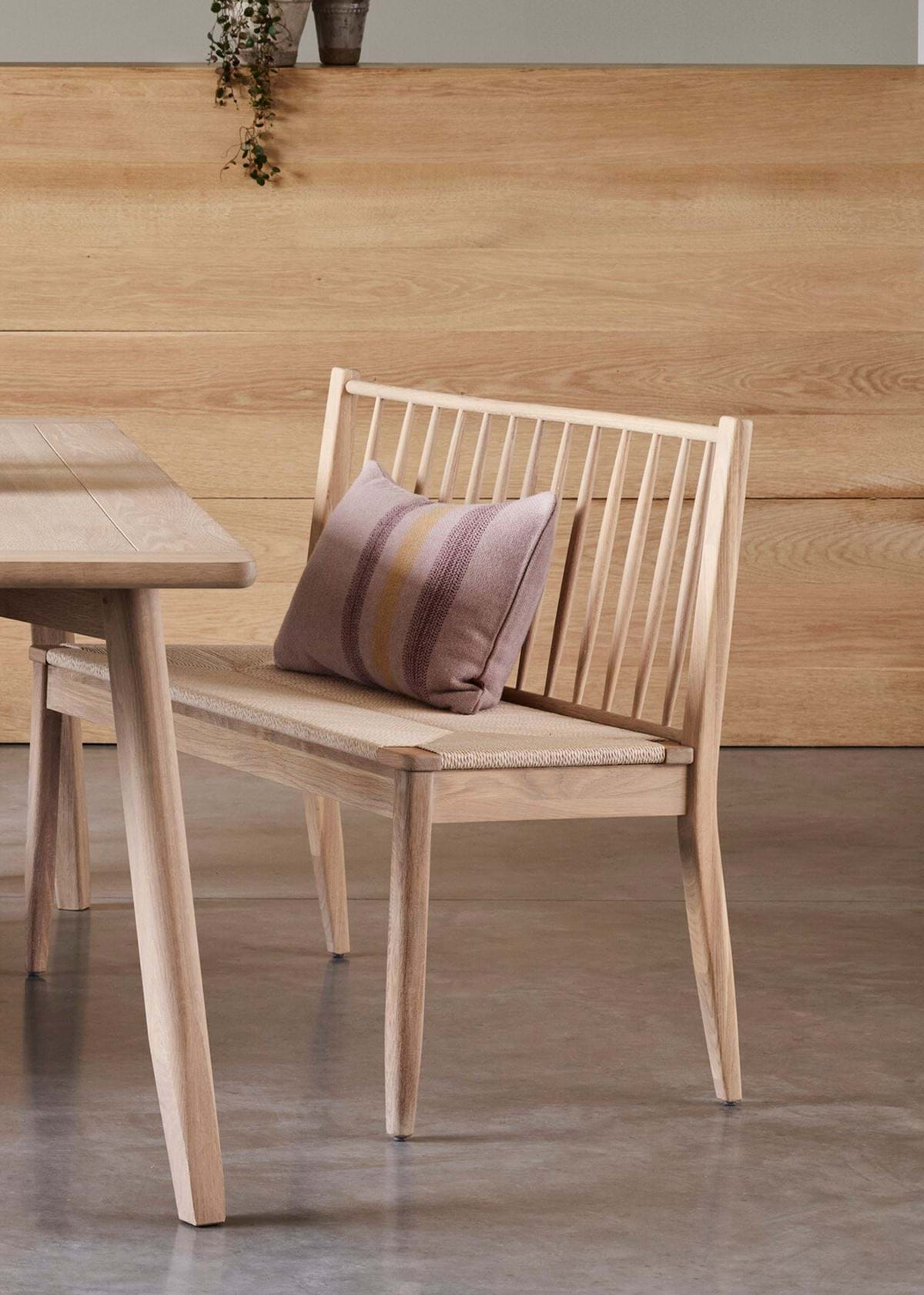 A new arrival: the Wycombe high back bench